Amenfiman Rural Bank Limited at Wasa Akropong in the Wasa Amenfi East District in the Western Region has put together some relief interventions to cushion clients to ease the financial difficulties in this era of Covid-19.
CEO of the Bank, Dr Alex Asmah, revealed that the board and management have identified some business hold ups particularly in the area of cash flow which has hit the Micro Small and Medium Enterprises (MSMEs) which are the Bank's core clients.

According to him, the Covid-19 pandemic and its associate adherence to safety protocols coupled with the closure of borders and other human restrictions have affected the business environment of which clients of the Bank have been negatively affected.
The Bank has realised the need to develop some relieving interventions to support them to cope with the challenges that the pandemic is bringing to their businesses.

The Bank has therefore designed interventions that will be able to support these affected clients to go through the difficult times and come back strongly keeping their businesses.
Interest Rate Cuts
The impact of the coronavirus continues to weigh on the many businesses especially, in the informal sector.
Small and micro enterprises are going through cash-flow challenges because people are focusing more on essential commodities for domestic use.
With a chunk of its clients in the informal sector, Amenfiman Rural Bank has reduced its commercial interest rate on loans by two percent per annum for Macro, Small and Medium Enterprises (MSMEs) only.
Salary loan debtors except Smart Loans, however, get to enjoy 1.5 percent drop in interest payment.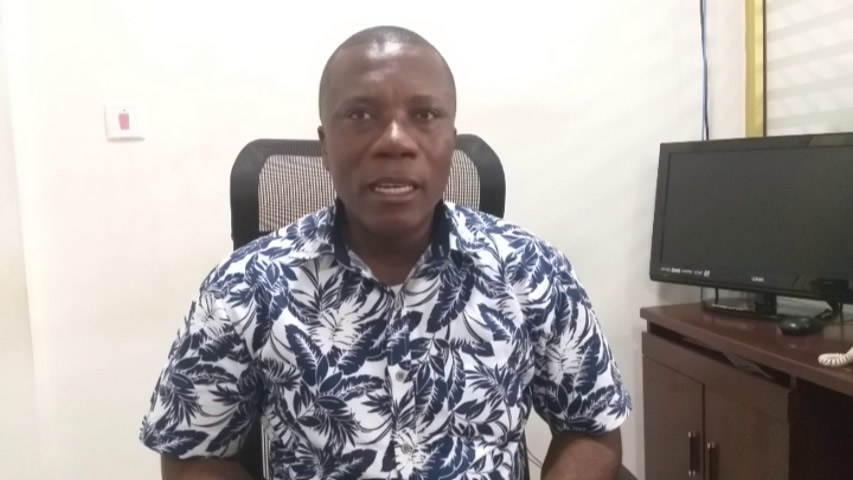 Dr. Asmah said the bank is rescheduling existing loan facilities to allow a reduction in monthly payment in order to ease the pressures on our customers

"All new loans we are granting for commercial customers, the interest rate is going down, 200 basis points or two percent.
"All these interventions put together we believe will be able to support small businesses owners to manage themselves and cope with the shocks and challenges that Covid-19 has brought to us".
Government's appeal to financial institutions for moratorium on servicing loans is yet to receive response from many of them, though MSMEs are paying loans with trading capital.
Three months deferment of loan installment payment
The bank as part of the interventions, has also deferred the payment of both principal and interest rate on monthly loans for three months.
Managers of the bank believes this will enable them generate enough cash flows to sustain their businesses.
"Many have difficulty generating cash-flow at this time, so if they want some relief or a holiday, to be able to turn around their cash and generate cash flow, they have up to three months to be able to do that.
"Others are generating cash-flows but are not adequate to meet their instalments, and we don't want to put so much pressure on them to use their trading capital to pay loans, so we are re-planning their loans to give them smaller instalment to pay at this time," Dr Asmah said.
Dr Asmah continues that it will provide extra support for businesses that already have loans with them but require additional funding to trade in especially essential commodities.
Other relieving interventions include Additional Funding Support to the Bank's business customers at flexible terms to help them cope with the shocks of the pandemic.
DISCLAIMER: The Views, Comments, Opinions, Contributions and Statements made by Readers and Contributors on this platform do not necessarily represent the views or policy of Multimedia Group Limited.