Mining giant, Anglogold Ashanti, is partnering Otumfuo Osei Tutu Charity Foundation to introduce basic school children to distance learning via radio.
Over 10,000 targeted Class Six pupils and Junior High students will be assisted to improve standards in five districts of the Adansi and Amansie Traditional Areas.
The initiative is meant to reduce the impact of Covid-19 on teaching and learning, especially, in rural communities.
Average Basic Education Certificate Examination performance of schools in participating districts stands at 80 per cent.
" This is actually a stop-gap measure or an intervention they rolled out to ensure that whilst because of Covid-19 children are at home, the third term is somehow missing on the education calendar for this academic year, the children will not miss much," says Emmanuel Baidoo, the Senior Sustainability Manager of AngloGold Ashanti.
Partners , including education directorates in the respective districts, want to take it to 90 per cent in the next edition.
Anglogold Ashanti launched its social management plan, last year, to leverage social responsibility aimed at diversifying Obuasi's economy.
A key component of the scheme is improvement of education in the mine's catchment area.
Beneficiaries of the partnership programme will also receive, at least, three supplementary English and Math reading and workbooks for free.
The mining company has already released GH150,000 for the project, in addition to provision of motorbikes to education Circuit Supervisors.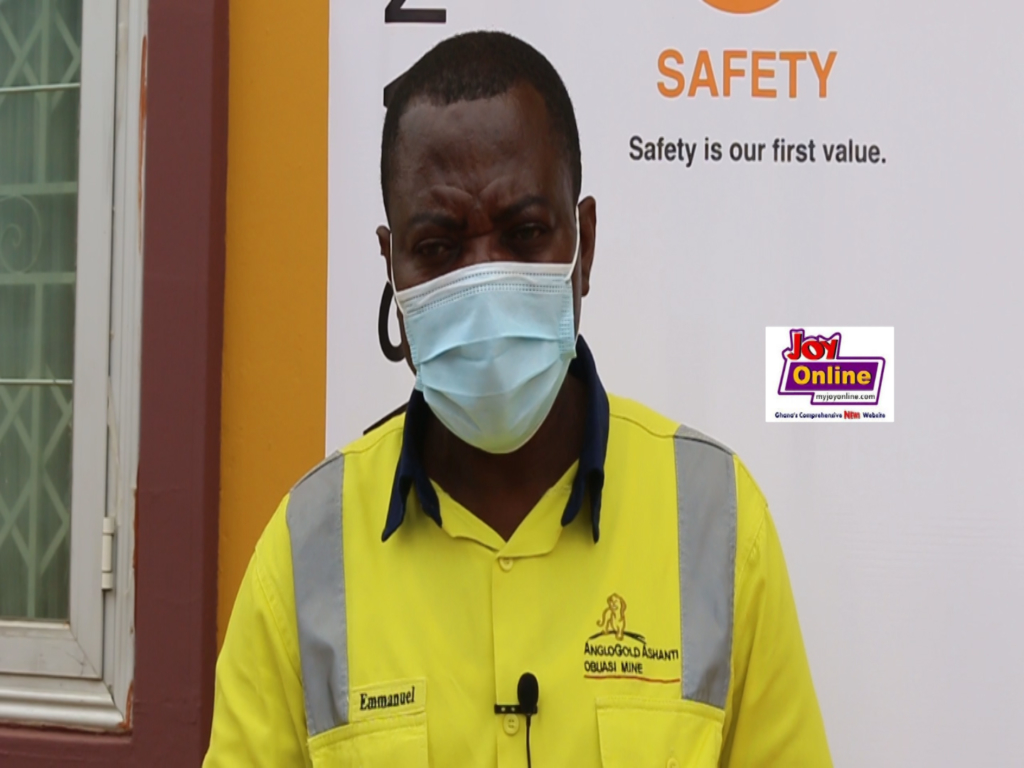 Emmanuel Baidoo is Senior Sustainability Manager of AngloGold Ashanti.
"With Covid-19 coming in and giving the fact that we cannot do anything significant on education intervention, we looked for an opportunity to partner with the Otumfuo Charity Foundation to print and distribute a number of supplementary readers and workbooks with complementary radio education to ensure that children read the books and then comprehend it".
"If children have good foundation in education, then they can excel on their educational ladder. That will give them a very strong basis," he added.
Executive Director of Otumfuo Charity Foundation, Dr. Thomas Agyarko-Poku told the launching ceremony in Obuasi the foundation will see to strict implementation of the programme for success.
" The books already printed would be distributed to the children and we are ensuring that the beneficiaries who are the children receive those books".
Meanwhile, the Obuasi Municipal Director of Education Leticia Obeng, has commended AngloGold Ashanti for the initiative, adding it will go a long way to improve education standards.