Caritas Ghana, the development agency of the Ghana Catholic Bishops' Conference, has commissioned a plastic preprocessing plant in Tamale to process part of waste generated within the metropolis.
The project which is been funded by GIZ (a German organization known for funding developmental work) and implemented by the Tamale Archdiocese in partnership with Caritas Ghana and supported by City Waste Recycling Limited is to protect the environment from plastic pollution and provide jobs for the unemployed youth in the region.
Speaking at the commissioning of the plant, Most Rev. Philip Naameh said people have been engaged to gather plastic waste across the area for the plant.
This he said would help raid farm lands, water bodies and chock drains that causes flood of plastic waste.
He said the Catholic Church in Northern Ghana is committed to migrating young girls to the cities in Southern Ghana for menial jobs under very dehumanizing conditions.
"While these plants will focus on addressing environmental problems of pollution from burning the hazardous materials, The Tamale Archdiocese and Caritas Ghana also seek to create green jobs also for the youth".
Most Rev. Naameh called on government and its agencies to support the Archdiocese to help solve the twin problems of Sanitation and youth unemployment in Ghana.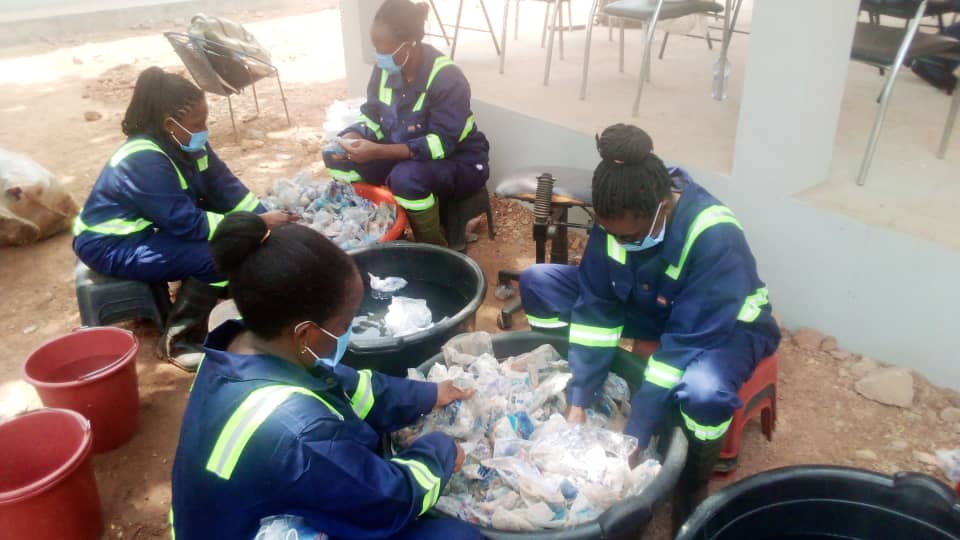 He added that the prospects for plastic preprocessing in the North is very bright and therefore urged GIZ and other donor partners to continue to support in the nurturing of the plant.
On his part, the Head of Waste Management Department at the Tamale Metropolitan Assembly, Martin Ahorlu said the TMA is open to supports to manage waste in the city.
He said Tamale in time past used to be one of the cleanest cities but gradually the exponential population growth and lifestyle, waste management has become a huge challenge.
He said Tamale produces about 500 tons of waste daily yet faced with resource challenge to manage it.
Also, the Head of Programme, Sustainable Management and Disposal of E-Waste in Ghana, Markus Spitzbart said the success of establishing the plant with Caritas Ghana is an eye opener for City Waste Recycling to extend their scope to other parts of the region.
He said the inauguration of the plant is important to the people and urged the residents to appreciate it by making it more attractive
He added that it will stop people migrating from the north to the south to collect waste.