Speech and language therapist, Zahrah Ibrahim has advised parents to be more observant of speech development in their children.
According to Zahrah, parents should ignore the myths surrounding the phenomenon.
She cited myths such as suggestions that girls generally develop their speech faster than boys, adding that such positions may derail efforts at seeking solutions for errors that could have been detected and treated earlier.
Speaking with Prime Morning on Tuesday, Mrs Ibrahim stated that parents can avoid this by exposing their babies to constant communication through games, random conversations and reading.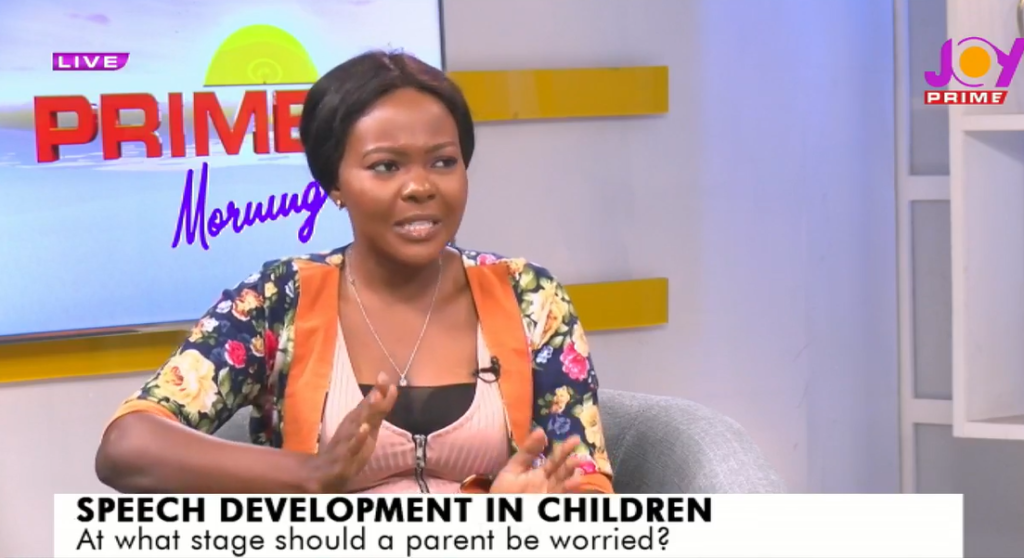 She added that if a 3-year-old child is unable to pronounce certain words and form basic sentences, that should be a cause for alarm.
"By 3 years, the child should point but you realize the child is not pointing, the child wants to play by himself, wants to be in his corner, it tells you that there's something wrong", she told host, Asieduwaa Akumia.
According to the therapist, by 18 months the child should have over ten words.
On that note, when a parent notices that the child mostly wants to be on their own or does not respond to their name then it could be a medical condition.
"The child is not looking at you when you're interacting, he's looking somewhere or he's more interested in toys than you the human being then there could be something wrong, there could be a medical condition such as a hearing difficulty", she narrated.
Zahrah Ibrahim indicated that some speech errors could be genetic but correctable.
While acknowledging that some medical conditions can bring about speech errors, the expert added that parents should spend more time with their children and be vigilant.
Miss Ibrahim assured parents that there is help hence there is no point in waiting.
"Help is always good and when it's early. Help whatever that there is it could be corrected," she said.
DISCLAIMER: The Views, Comments, Opinions, Contributions and Statements made by Readers and Contributors on this platform do not necessarily represent the views or policy of Multimedia Group Limited.