A Non-Governmental Organisation, Child Online Africa is calling for a community-based mechanism in protecting children's rights online.
The organization says the digital environment is becoming increasingly important across most aspects of the lives of children and a more rigorous protective regime has to be harnessed to protect children.
Executive Director, Awo Aidam Amenyah, emphasized that digital technologies are relied heavily upon, especially, in times of crisis.
She noted that although it affords new opportunities for the realization of children's rights, it equally poses the risks of their violation or abuse.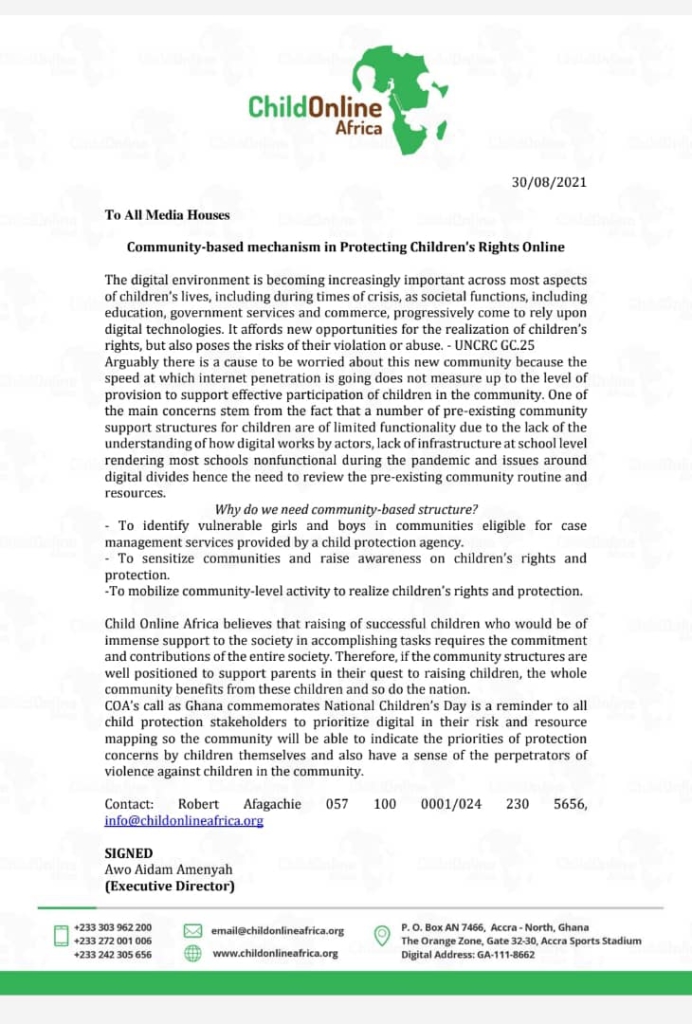 "Arguably there is a cause to be worried about this new community because the speed at which internet penetration is going does not measure up to the level of provision to support effective participation of children in the community," she stressed.
In a press release to mark National Children's Day, the Executive Director was convinced if the community structures are well-positioned to support parents in their quest to raise children, the whole community would reap the benefits.