Former Electoral Commission (EC) chair says churches in the country should adopt a more welcoming approach to win members of the LGBTQI+ to the kingdom of God to remove the perception that the church is rather pushing them away.
Mrs Charlotte Osei believes, "as a Christian, God judges, the Holy Spirit convicts, my duty as a Christian is to preach the word and to pray, and none of us is a saint really, and that's why Jesus said if you are without sin cast the stone first."
"So I would have love to see churches reaching out to them and encouraging them to come and worship, come; let's pray together," she said on Wednesday.
According to her, Christians are encouraged to hate the sin and not the sinner, hence, the need to be more tolerant of people of other faith.
"Doing that does not mean that you are endorsing the sin, it means that you are loving the sinner, and you are hating the sin, but it must be a more embracing approach," she appraised.
Speaking on Joy FM's Super Morning Show, Charlotte Osei noted that the country's system of governance may have contributed to the way Ghanaians approach such issues.
She is, therefore, urging "we should be finding ways within our constitution to accommodate believes, to accommodate faith, to accommodate practices.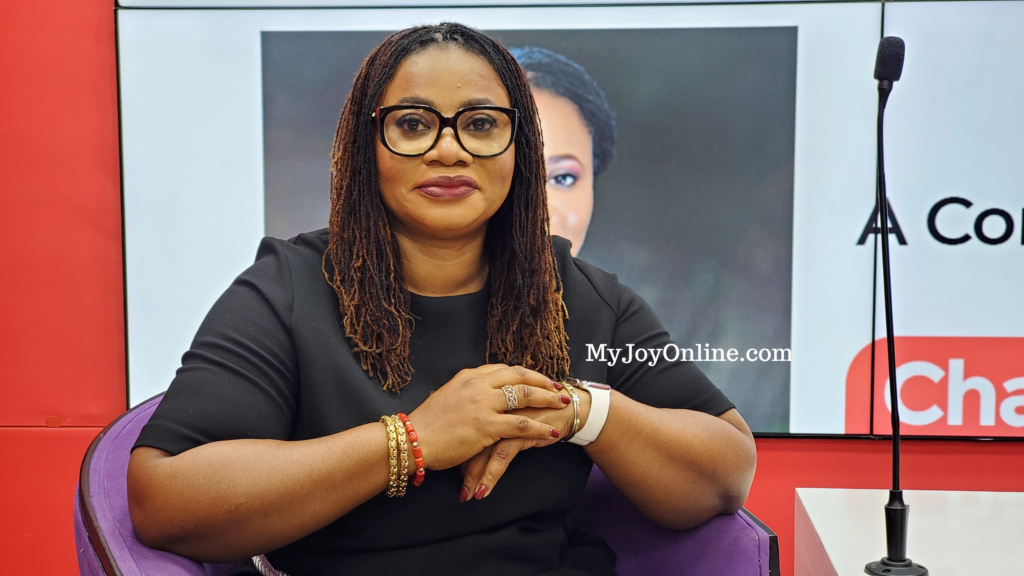 "I may not like the whole thing about homosexual and all the alphabets that comes with it, but my constitution should also teach me that I must be a bit more tolerance to people with different beliefs."
"And I think that that is what I would love to see at all levels of governance," she stressed.
The country's first female EC Chair suggested ways to approach the controversial issue, which has dominated the headlines for some time.
"I get concerned even with the gay-lesbian thing and the way we are approaching, again it seems to be very exclusionary rather than inclusive because when you legislate sin, it's very difficult, it's something that a group believes is a sin [so] to legislate sin, you are not changing the person.
"You are legislating against the action, and in doing that, you are, depending on the approach you take, you even make the person feel you are not good enough, you are not part of us, and that bothers me," she revealed.
She added: "I get concerned when I hear a lot of ethnic stuff, division coming up, I get concerned that we are living in this country, pretending as if everything is alright with our governance when there's a certain part of our country that is not represented in our parliament."
"I think that should worry all of us every day; I get concerned when I hear a student being denied admission because of your religious belief or hairstyle; I get concerned when I hear that Muslim children in schools are not allowed to observe their religious beliefs.
"Those things bother me because it's almost as if we keep pushing people out rather than bringing them in," she stressed.