Coach Hene Sports Club named after the late legendary Ghana coach Emmanuel Kwasi Afranie, is amongst the fastest growing grassroots club in East Manchester.
The Sports Club, run by the son of the legendary Coach, Emmanuel Afranie Jnr, has over 200 kids registered in less than a year is set up primarily to help keep youngsters fit while so much was denied them by Covid-19 and aims to make football accessible and affordable.
From a coach watching Afranie Jnr's boys play during the pandemic, no one thought hundreds of other youngsters would eventually join in.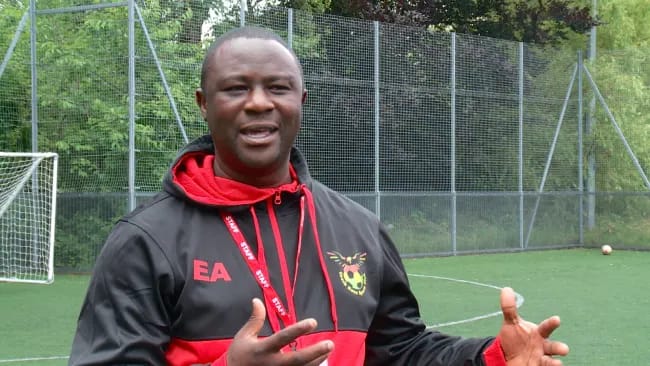 But those boys asked if their friends could come along, those friends asked mates of theirs, and it just kept on growing.
"It was meant to be a one-off thing, the boys asked if they could bring their mates, and we said yeah, a few people saw us and said can we join in, now what started with my three kids have over 200 kids registered here," he said.
His late father, Emmanuel Kwasi Afranie, managed Black Stars and was best known for leading Ghana to the 2001 World Youth Championship, where he unearthed players such as Michael Essien, Sulley Muntari, Derek Boateng, John Pantsil, John Mensah.
The players later became the backbone for the Black Stars in their first two qualifications to the World Cup.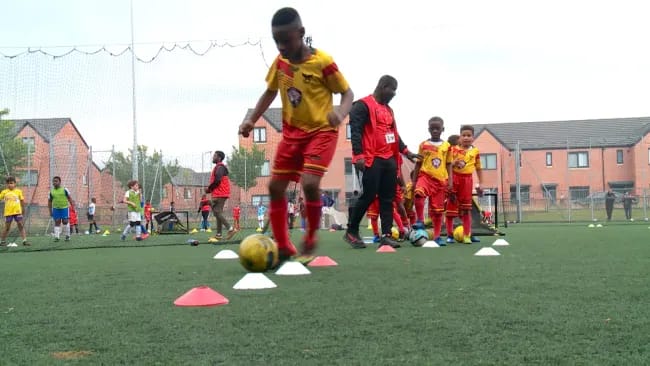 At the club level, he was the head coach for several Ghana Premier League clubs and won the league with both Hearts of Oak (1997) and Asante Kotoko (2005).
Having seen his father give opportunities to youngsters from deprived neighbourhoods, Emmanuel wanted to do the same and is beyond thankful to his father for what the children are now achieving at the club.
I" didn't see what a great guy he was until he died. I lost my dad in 2016, and then I realised: wow, what a guy! So, what we are doing here, I believe he should take the credit for it," he said.
Coach Hene Sports club named after the late 🇬🇭Black Stars Coach EK Afranie is amongst the fastest growing grassroots football clubs in Manchester.

Club set up by Afranie Jnr has over 200 kids registered in year has the attention of Liverpool, and Manchester clubs already.

👌 pic.twitter.com/rKNheCsBbr

— George Addo Jnr (@addojunr) July 29, 2021
Manchester City, Manchester United and Liverpool have all sent representatives down to watch the players, talk to them and offer support.
Team coach, Niall Haywood, says they have spotted and snapped up the talent that is being developed.