The Ministry of Communication and Digitalization has reiterated the government's resolve to provide the youth with a functional ICT educational system that responds timeously to the challenges and evolution in modern science and technology.
Sector Minister, Ursula Owusu-Ekuful, says it remains the only viable developmental tool that would lead to the economic transformation of the country.
Speaking at the commissioning of ICT infrastructures at Assin South and Assin Central Districts of the Central Region, Madam Owusu Ekufful was optimistic that the government was on course to deliver first-class technology to even the underserved communities in the country.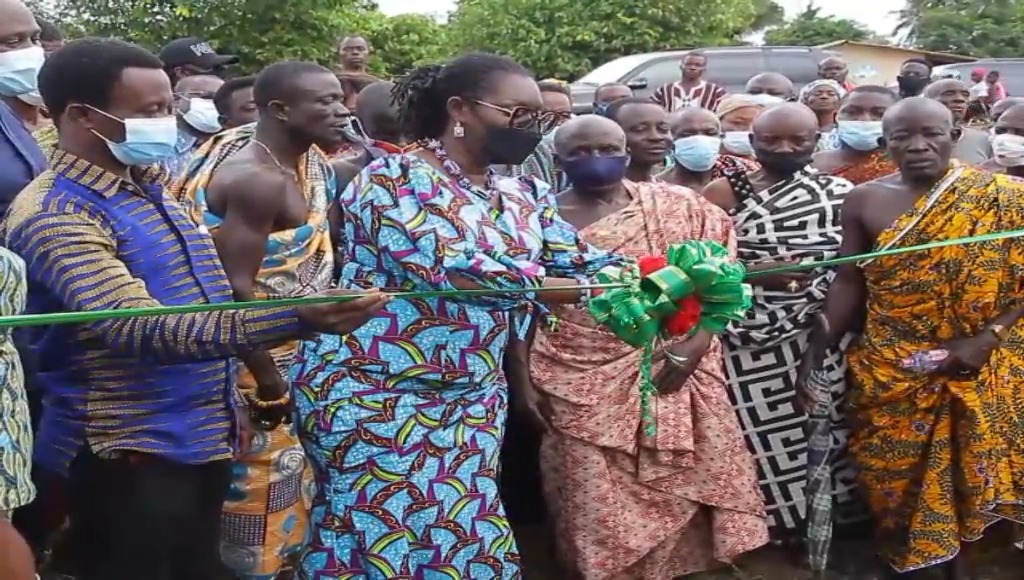 Ursula Owusu Ekufful has been commissioning some ICT infrastructure in the Assin South and Assin Central Districts in the Central Region.
She says the government was in an aggressive pursuit of digital infrastructure that would support economic growth.
She further indicated it is the right investment any government worth its salt would pursue in the wake of global trends and the transformational nature of ICT infrastructure.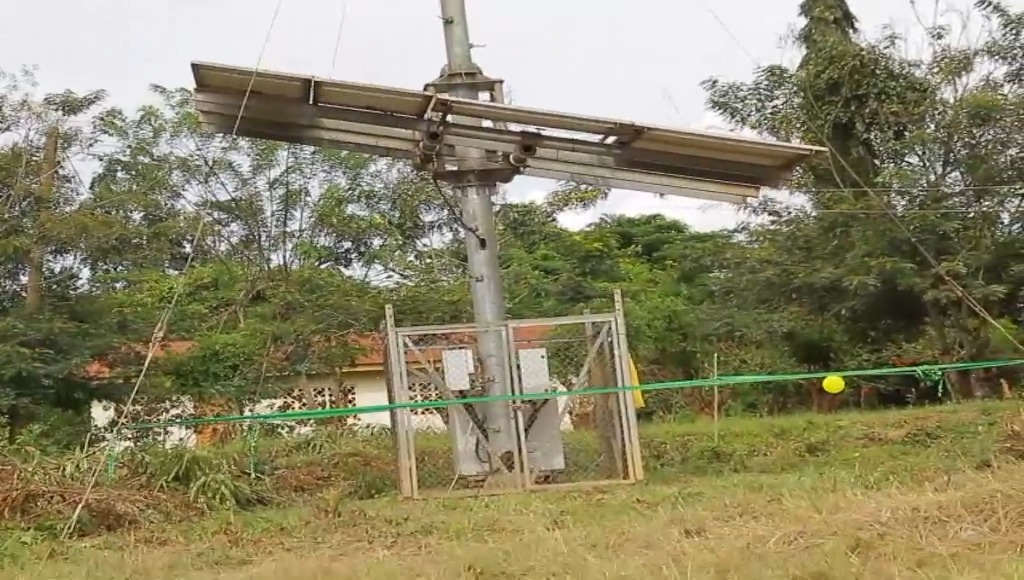 She noted: "Government is committed to providing every community with ICT infrastructure to keep them in touch with global trends and also equip our youths with the skills that would be necessary for our economic transformation."
She revealed the ministry in collaboration with the Ghana Investment Fund for Electronic Communication has provided ICT infrastructure to 800 institutions across the country and 226 ICT centres nationwide.
Mrs. Ekufful avers, the relationship between education and national development, all over the world, is clear, especially, in today's information-driven society.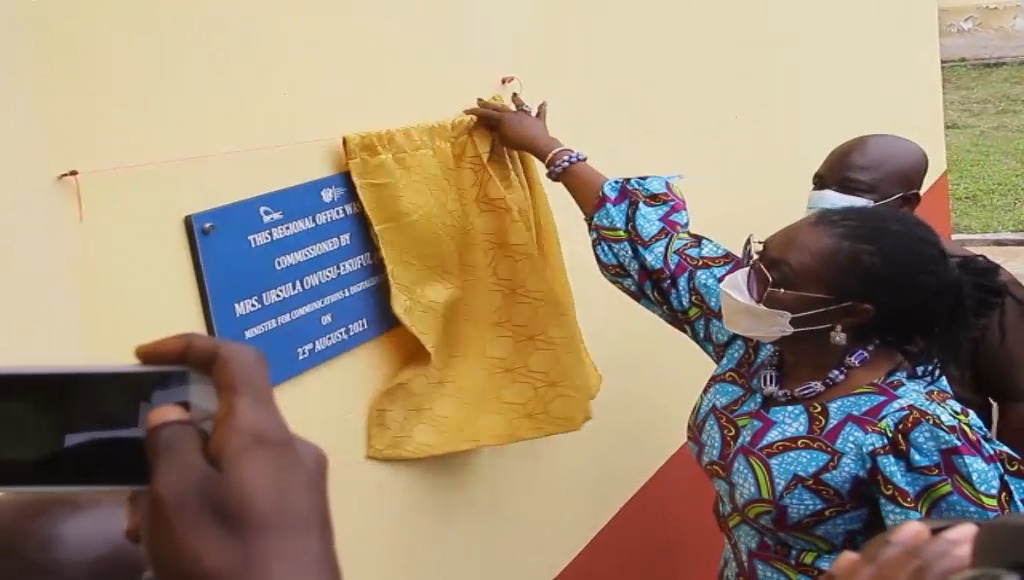 "I keep saying education is the key to development. I have sold charcoal before if it hadn't been education, I wouldn't be here with you today. It is the greatest tool for human efficiency and development."
To her, Information Communication and Technologies continue to aid poverty alleviation and enhance speedy transparent accountable efficient and effective interaction between public businesses and others.
"The goal of using ICT within marginalized group is not only to bridge the digital divide but to provide social inclusion as well and transform their environment that produces poverty."
Director of the Ghana Investment Funds for Electronic Communication (GIFFEC), Prince Ofosu Sefah, intimated a lot of work was being done to improve the ICT infrastructure of the government.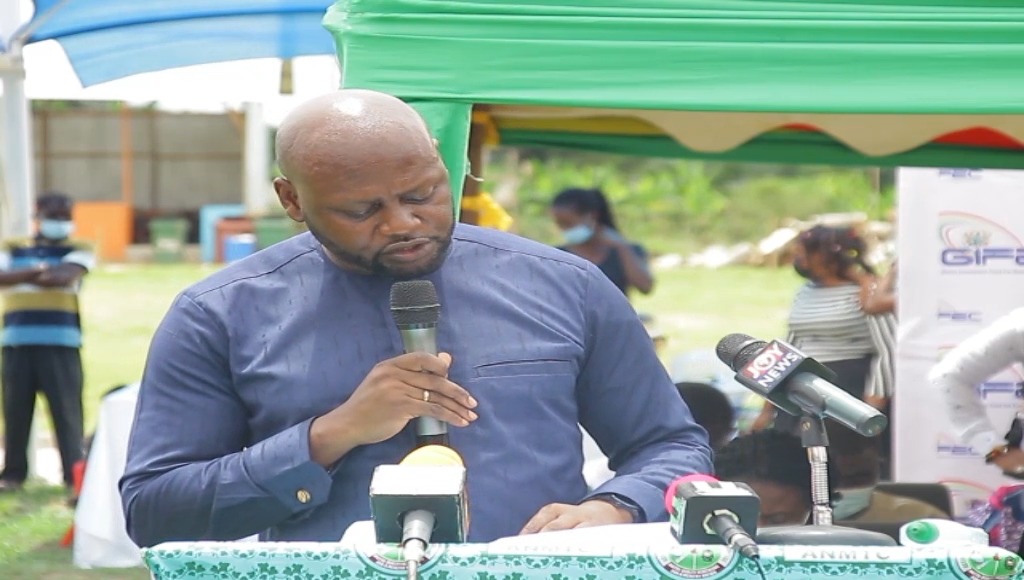 He announced a host of the development in the ICT area being championed by GIFFEC.
Principal of the Assinman Nursing and Midwifery Training College, Ophelia Nkrumah, appealed to the Minister to something about network coverage of some parts of the Assin Districts.,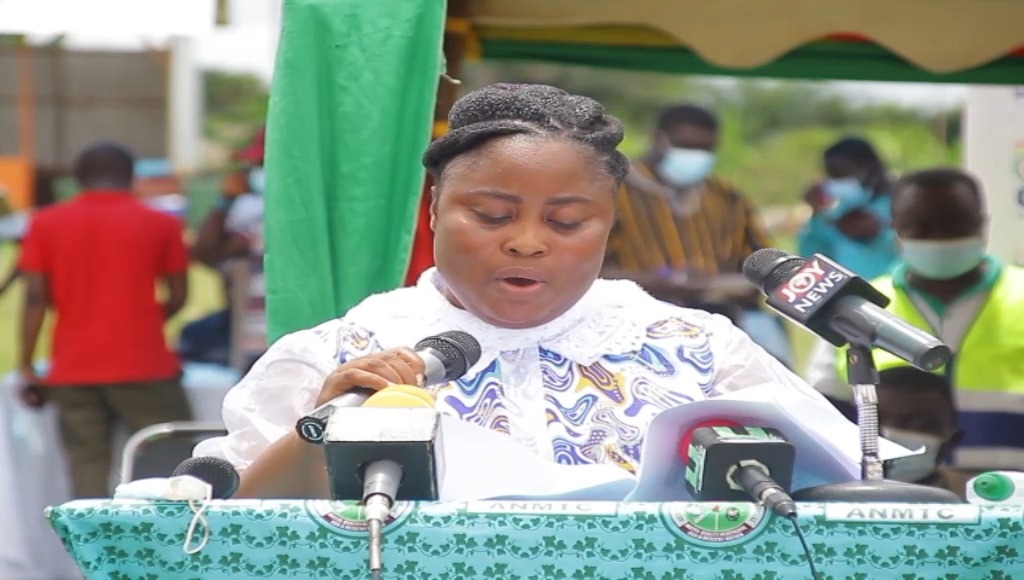 She said her staff and students have to virtually comb around campus in their quest to make calls and access data.
Eight projects comprising e-learning facilities, ICT laboratories, telecom masts, and a zonal office for the Ghana Investment Fund for Electronic Communication.