Several Ghanaians who thronged the ongoing Joy News Ecobank Habitat Fair 'clinic' at the West Hills Mall have applauded the Multimedia Group and its partners for facilitating swift acquisition of their future homes.
The two days event, which Ecobank Ghana was the headline sponsor, brought together key stakeholders and firms in the construction and artisanal industry to share their exciting ideas and offer attractive discounts on their products and services to potential house owners and consumers.
The stakeholders [exhibitors] including Ecobank and those in the built environment provided consumers with simple and swift solutions that will make it easy for them to own their properties, way ahead of retirement.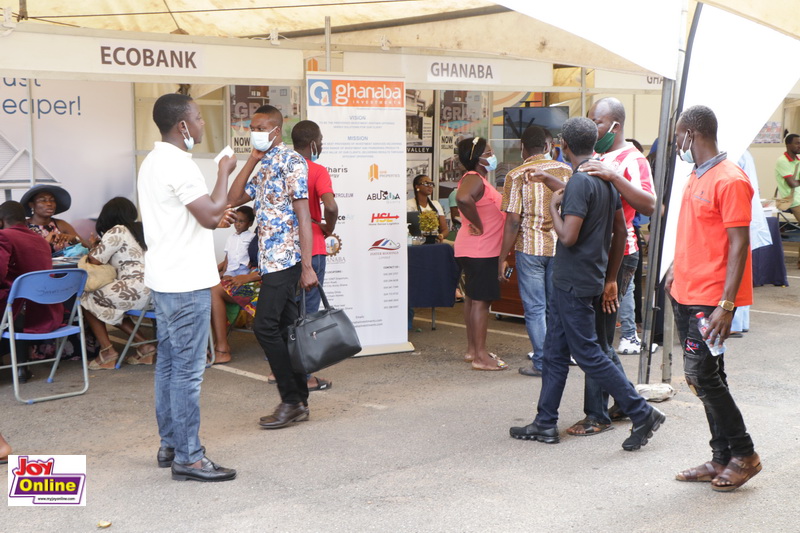 Some could not hide their joy that by the kind courtesy of Joy News and Ecobank Ghana, they can easily own their apartments or buildings with instant advisory and planning.
Adjoa Yeboah who lives at Dansoman said "it's been good because it's a very smart point of contact to actually access the products and see what's on offer. So that as a prospective client, I know where exactly to go and how much it will cost me to get the product [house].
Malik Alhassan of North Kaneshie also said "I was here last here, not here in particular but at the Accra International Conference Centre and from last year up until now, I'm just about roofing my building. So, when I came here, I went to the exact stores I needed and the people to speak with in respect of my project–they've been very helpful– and so this year what happened was I'm at the roofing level so I came around to see specifically which vendor or which vendors would help me complete it.:
Another person who prefers to be called Auntie Naa of Sowutuom pointed out that "the stands I've been to, I've been pretty impressed so yes it's been a good job so far. I just hope that as the days go by, more people will be joining and we'll have a bigger range and variety of sellers.
"So I came to Ghanaba- the estate developers, we've gone through their portfolio and so far it's been okay, their designs are pretty good and the locations of their lands as well. They have very interesting locations, so yes I think we'll pick it up from there and see what else they have to offer."
Head of Personal Banking at Ecobank Ghana, Kwesi Atobrah, said it's easy to acquire mortgage financing from Ecobank once all documents of the prospective client is accurate, adding, his outfit's duty is to assist many Ghanaians to secure their preferred and dream houses.
"People should not fear in accessing mortgage financing. It is not anything scary, it is not anything difficult. Think of the mortgage as investing in your own future and so you go to the bank such as Ecobank. You come to Ecobank, we have a simple conversation around what you want depending on your choice, depending on your style, depending on of course your salary and all of that.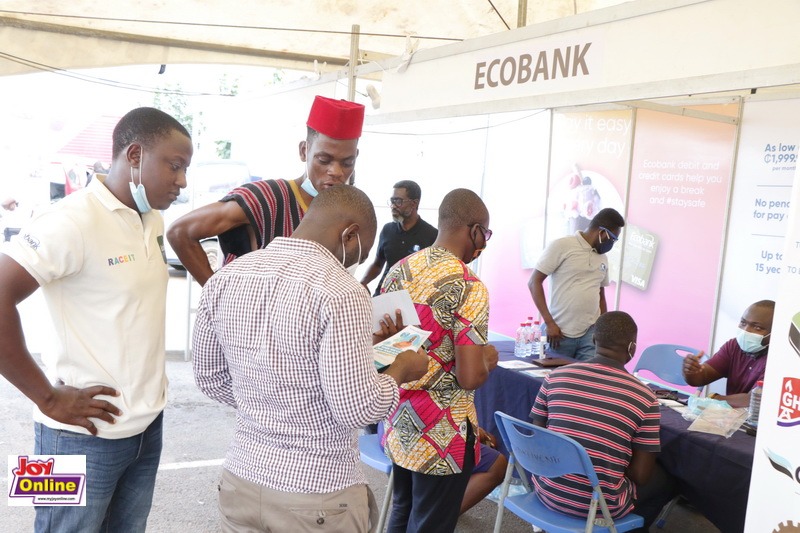 "So generally, the mortgage is available to salaried workers because we need to establish a constant stream of salary or income into your account but that said if you came in and you were a businessman on your own, you were a consultant and we could still look at your account history and establish that constant flow of income into your account, get to know you better, you qualify for a mortgage", he emphasized.
The clinic is expected to end today.
Objective of the Clinic
The clinics would provide opportunities to many potential property owners to become abreast of the processes leading to acquiring their houses.
Many stakeholders in the industry will share and educate the prospective home owners on what to do to secure their houses with ease.
From land acquisition, sale, starting to build, using the right materials, completing the building to paintings and fitting all that is needed, the Habitat will be a one-stop-shop for all your housing needs.
More importantly, acquiring funds to make your dream of owning a home will be given much priority as the headline sponsor Ecobank will be there to assist you in acquiring mortgage financing to facilitate your aspirations of owning a property.
Other supporting sponsors, GHB Properties, DBS Industries Limited and Duraplast Limited will also be there to provide the necessary information to you the potential property owners.