A private legal practitioner, Martin Kpebu, has said the Council of State needs to be restructured because it currently does not serve the purpose for which it was created in the Constitution.
He says the number of presidential appointments to the Council affects its credibility and independence.
Speaking on Newsfile on Saturday, June 11, Mr Kpebu noted that the role of the Council has largely been redundant as it merely contributes to the duplicity seen in several governments over the years.
He, therefore, is of the view that the amount paid to them as ex-gratia is only a burden on the state's coffers.
"This Council of State needs a drastic overhaul because from the way they operate, we are not able to get that kind of credible, independent advice that we wish in a democracy such as ours. To start with, the President appoints 11 of the members; so, he has 11 in his pocket. In a situation where the President alone controls 11 members, then we are in for trouble.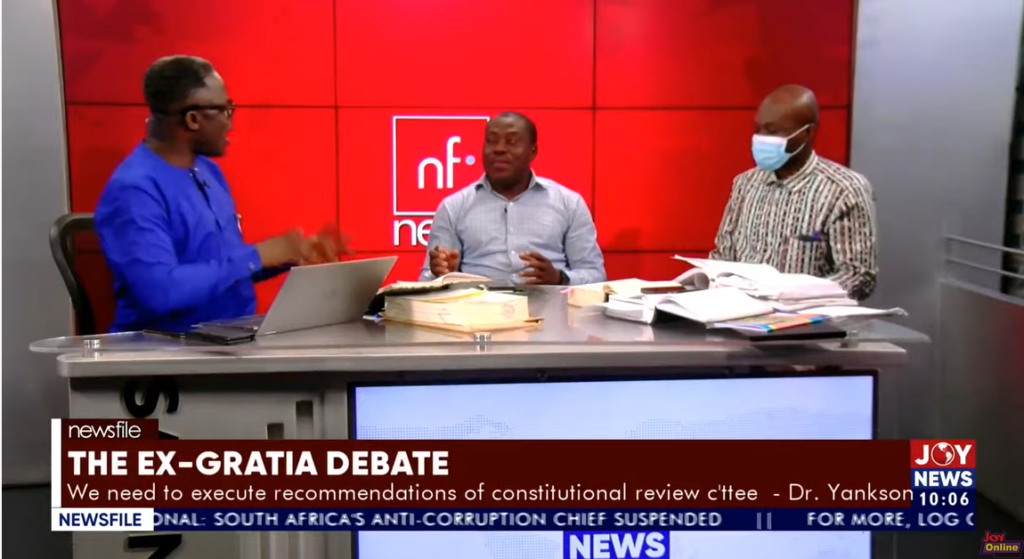 "This Council of State, generally, they are not that robust and it's because of the composition – how they get in there. The Council of State, the institution as created by the Constitution, doesn't live up to the billing. We're expecting a robust Council that counsel the President," he said.
This comes after a former Council of State member, Togbe Afede XIV, rejected an amount of ¢365,000 paid to him as ex-gratia for serving on the Council between 2017 and 2020.
He described the amount as huge because his duty on the Council was only a part-time one, which did not merit such quantum of money as an extra reward.
Meanwhile, a governance analyst, Prof Baffuor Agyeman-Duah, has called for the scrap of the Council, saying the advisory role it plays is somewhat redundant.
According to the former Senior United Nations Governance Advisor, the fact that Presidents appoint special advisors to advise them on various issues make the work of the Council of State less relevant.
"What is the real mandate of the Council? In essence, to provide advice to the President; and as the Constitution requires, certain nominees of the President should go to the Council for ratification, so to speak. These are the two key functions.
"Take the advice, a President of this Republic can invite anybody out of the 33 million people we have for advice. So, having a body constituted with a whole bureaucracy and secretariat maintained over years just to provide you advice, I'm kind of curious about that."