An ambulance parked at the Covid-19 treatment centre of the nation's premier health heath facility, Korle-Bu Teaching Hospital waiting to convey a critically ill patient to the Intensive care unit of the centre.
"We currently have four patients on admission and out of the four, three are currently on oxygen. Out of the three, one is in critical condition so my colleagues are just preparing to take him to the medical intensive care unit for continuity of care," said Prosper Kpobi, a frontline health worker at the hospital.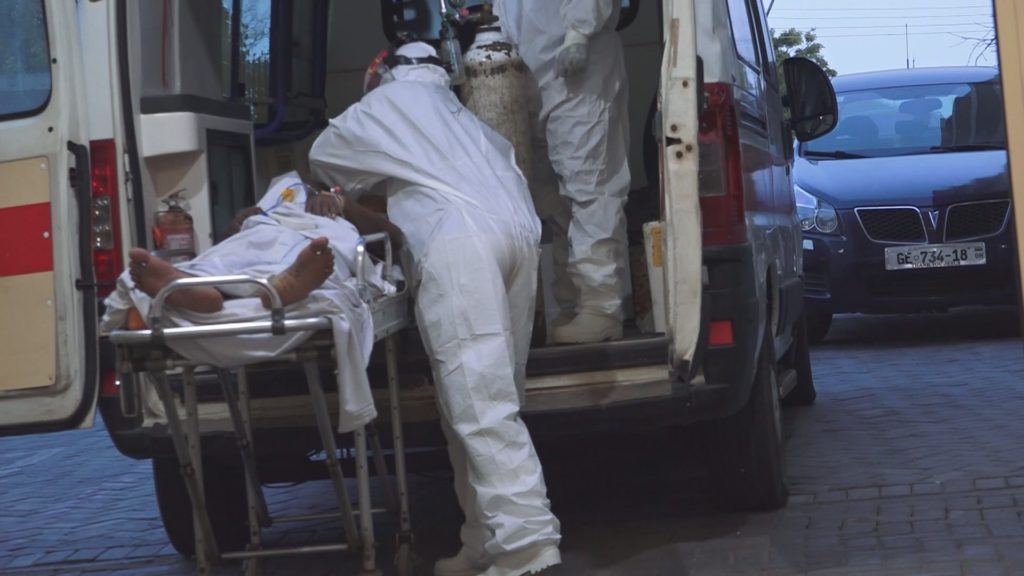 "In the last few weeks, we've realized that there is a surge in the number of Covid-19 cases recorded at the facility. From the beginning of the week, we've had 7 positive cases here," he also said.
Prosper Kpobi who is also a member of the Covid-19 case management team is worried about the negative toll this is having on them.
"The general public should note that Covid-19 is still real and it's still killing. I want them to also note that the energy with which health workers started this fight is no more like that.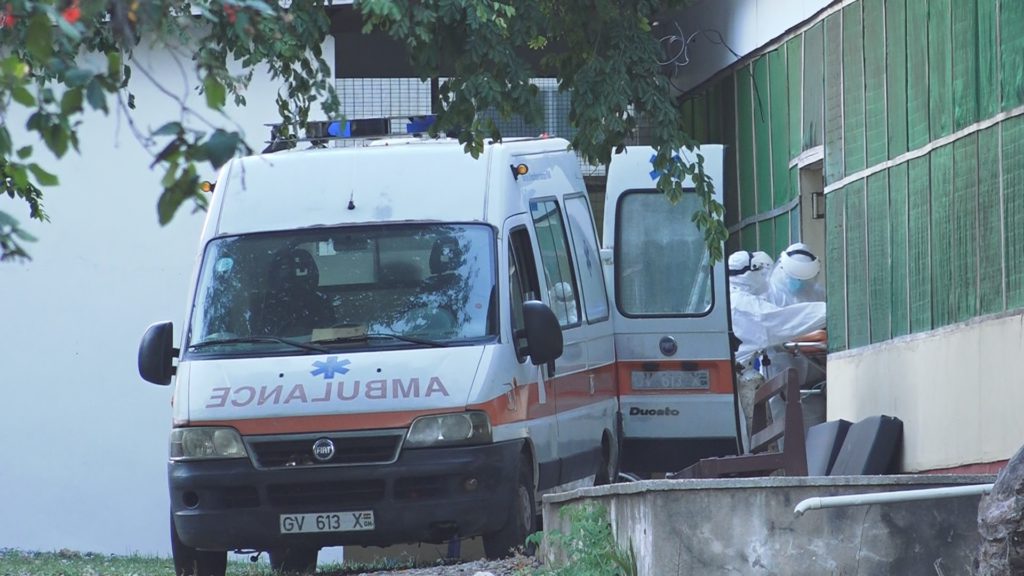 "We are getting tired. Some of us have not had our leave for the past 12 months and so we need their help to fight this battle by obeying or adhering to the preventive measures advised by the Ghana Health Service," he lamented.
According to the Ghana Health Service, Ghana's active case count as of
November 14, 2020, stands at 1424 with 81 new cases.
Concerns have been raised by health experts over the flagrant disregard for the safety protocols by the public. This some fear, could erode the gains chalked in Ghana's fight against the pandemic.
Patients at the main ward of this treatment centre who require critical care are transferred to the Intensive Care Unit of the facility.
"They were brought in a state of respiratory distress, one had co-morbidity, the other was fairly fine till he started deteriorating gradually," Medical Officer of the Intensive care unit, Dr. Dennis Tetteh explains the situation at the centre.
As Ghana continues to wage the battle against the virus, the choice is ours; to obey the protocols or pretend Covid-19 no longer exists but Dr. Dennis Tetteh cautions that, "Covid is not gone, it's still with us."