A report by the Ministry of Health (MoH) on Covid-19 indicates an increase of 435 in active cases and four new deaths within eight days.
Data for June 12, 2021, had 94,824 confirmed cases of which 1,228 are active while that of June 20, 2021, had 95,259 confirmed case with 1,317 active cases.
So far, new cases have dropped by 33 while severe cases had a difference of one, leaving the critical cases at nine.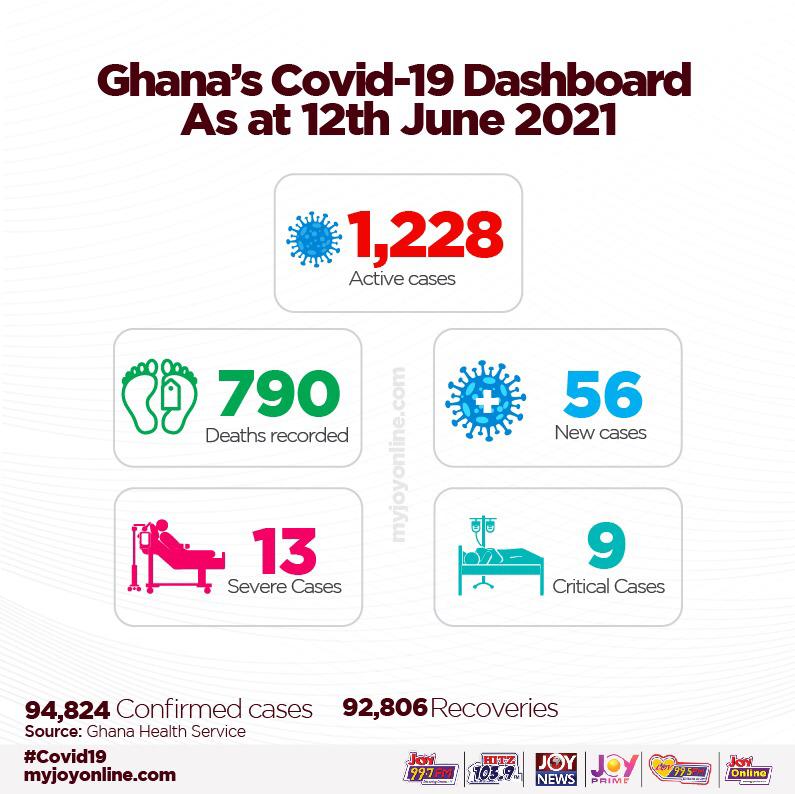 Recovery cases have, however, increased from 92,806 to 93,148 as at June 20.
Meanwhile, the Director of West African Center for Cell Biology of Infectious Pathogens (WACCBIP), Professor Gordon Awandare, has noted there could be a third wave of Covid-19 in Ghana.
According to him, aside from the Alpha, the Beta and Hecta Covid-19 variants in the country, there are currently about 45 types in circulation, out of which five should be of concern.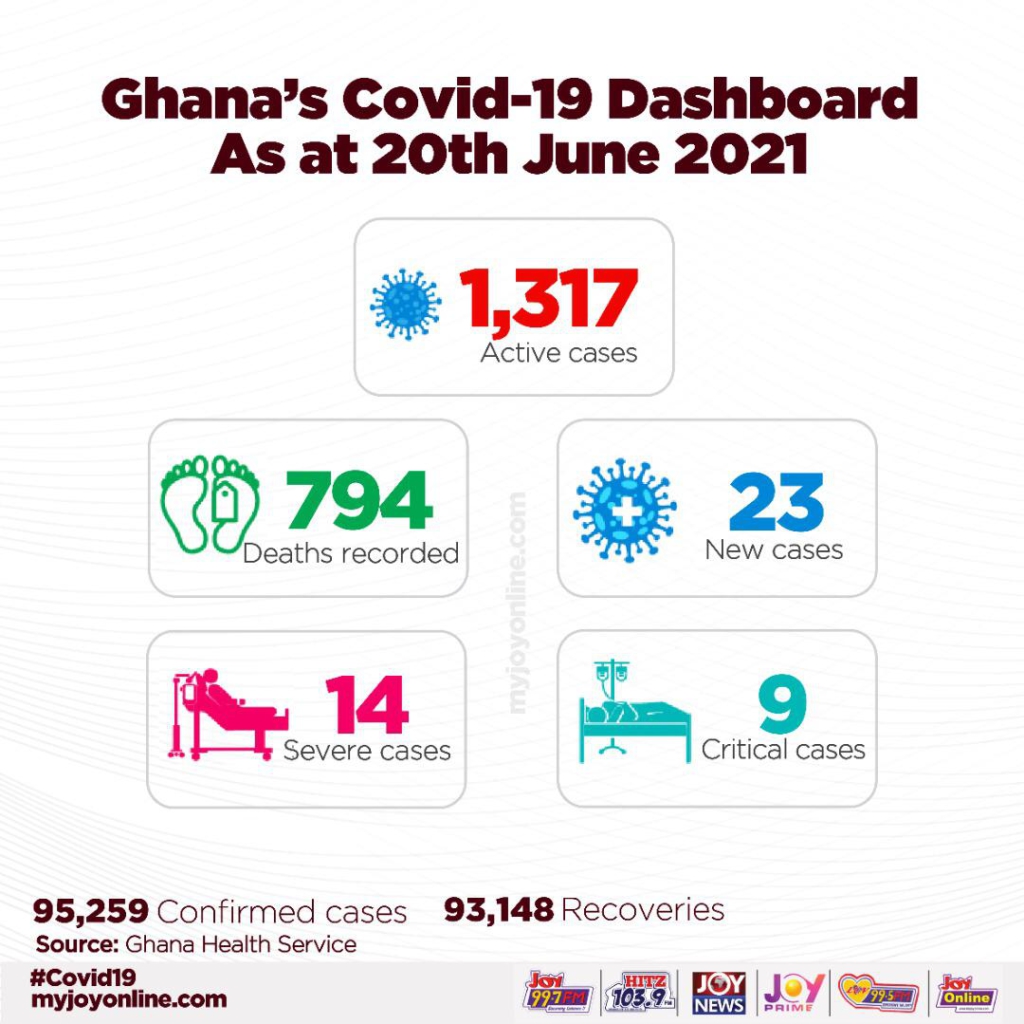 Ghanaians are, therefore, encouraged to continue observing the safety protocols; frequent washing of hands with soap under running water, wearing of face masks, sanitising of hands and observing social distancing at all times.
Also, those who are yet to be vaccinated should ensure they do so as soon the government is able to procure more vaccines.