Ten-year-old Linaatu Issah has some 30 minutes to midday prayers in the predominantly Muslim community of Kamgbunli amid the Ramadan fast.
The Primary 5 pupil, with her pen and book and tunes into the community radio station where teachers broadcast lessons to pupils.
Linaatu uses her lap as a support for her book, pausing momentarily to roll back a page as the winds flip it out of shape.
Today's lesson is in the field of science on the topic, 'Machines' as she follows with rapt attention, three feet from a small radio set.
It has been months since educational activities were halted in the country on March 15, 2020, through an Executive Instrument as part of measures to contain the spread of the novel coronavirus.
E-learning has become the order of the day. But the lack of access to smart devices and limited internet connection has left many of the school-going population disadvantaged.
Government has rolled out television programming to facilitate teaching among children while they stay at home. This is not enough, experts say.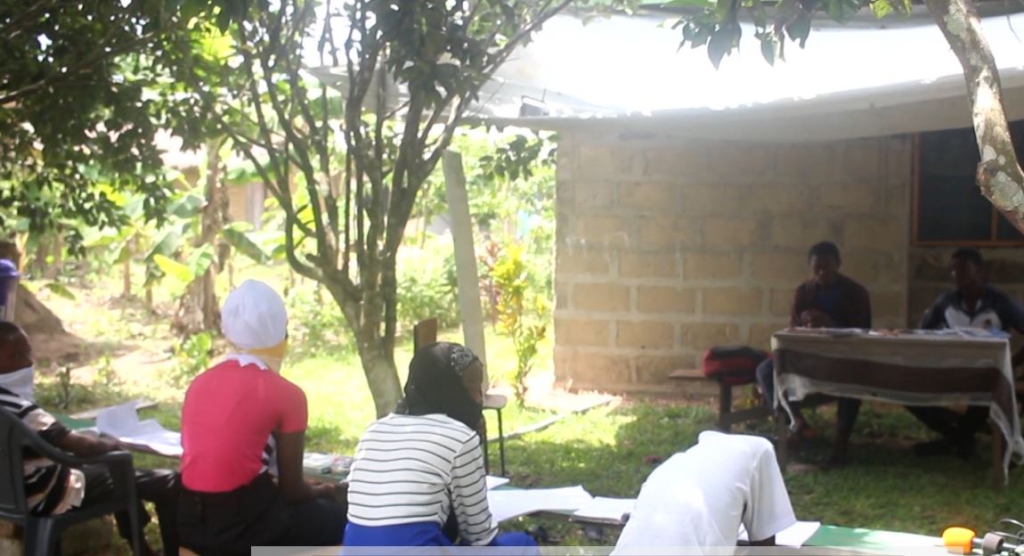 The Ghana Education Service (GES) has also hinted of plans to execute radio lessons in some of the hard-to-reach communities to ensure that there is absolute coverage in terms of education. But proposals in that regard is yet to materialise.
Findings collated by Save The Children indicates that remote learning will likely deepen education inequalities and learning gaps because of the digital divide and different loss of learning by socio-economic group.
The community has about 57.7% of its population engaged in skilled agricultural forestry and fishery workers according to Ghana's 2010 Population Census.
The district has only 3.1% of the population above 12 years using internet facilities with just about 581 households having computers.
JoyNews visited Linaatu's community in the Ellembelle District of the Western Region where pupils have embraced radio the only to stay learning outside the four walls of a school building.
A cursory walk through Kumgbunli around midday will reveal pockets of pupils gathered in their fives and tens usually with a veronica bucket, tissues observing recommended hygiene protocols as they study through the Tullow STEM Radio School programme.
The residents consider this manner of lessons as their only way to access education and secure a better future as schools remain shut amid the pandemic.
A participant and indigene, Martin De-Porres who was introduced to the programme by his grandmother said: "if you go home and stay idle, you will not learn anything."
The initiative by Tullow Ghana Limited is geared towards mitigating the plight of students in their catchment areas through education amid the pandemic.
Social Performance Manager of the company, Limited Fiifi Enchil is thrilled by the level of enthusiasm that greeted the project.
"We never anticipated that this will reach such an extent. We have had massive support from the education sector, district directors among others," he said.
Director of Education in Ellembelle District, Peter Egya Blay Ackah Quayson believes the initiative couldn't have come at a better time, especially for final-year junior high school students and calls for support to extend it beyond its current scope.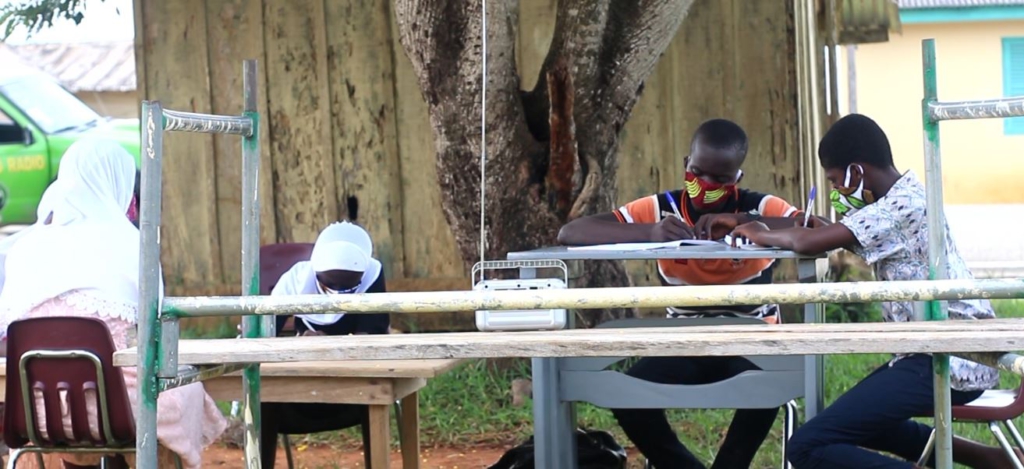 Project Co-ordinator with the Youth Bridge Foundation, implementers of the initiative, Dorothy Abokuma Mensah also reveals that "some teachers in other communities have their opinion leaders and teachers "really monitoring and encouraging their students to sit and learn by their radio sets."
She added that "lessons are recorded on flash drives and distributed among some of the adjoining communities that lack reception or radio stations as a whole."
As the country grapples with the aftermath of the virus, key actors in the space continue to remain optimistic about what the future holds for the rural Ghanaian child as concerns about inequality gaps in the sector are exposed by Covid-19.
DISCLAIMER: The Views, Comments, Opinions, Contributions and Statements made by Readers and Contributors on this platform do not necessarily represent the views or policy of Multimedia Group Limited.