The dam serving the Yoggu community has dried up with the people left with no where to get water.
For the past few days, women have adopted a method of digging holes within the enclave of the dam hoping that they hit water but that has not yielded any result.
This has forced the Chief of the community Yoggunaa Iddrisu Adam to mobilised his people to dig further hoping they will hit water.
Yoggu is a farming community in the Tolon District of the Northern Region with about 240 households and a population of about 3,875 people currently do not have water.
Even though water shortage is an annual case in issue in the area the situation has worse this year.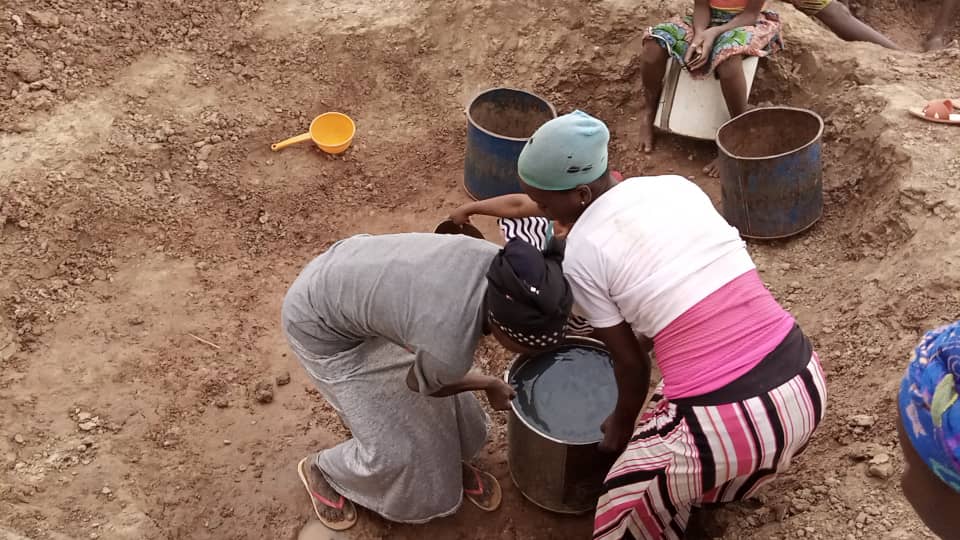 Speaking to JoyNews on the situation, Yoggunaa Adam said they were privilege to enjoy an expansion of the dam under government's 1Village 1Dam, but its construction was poorly executed.
"The water shortage in the village is an old age problem and the dam you just visited was part of the 1v1d project but unfortunately the contractor did not do job therefore the dam is dry" The Chief said.
He said they were hoping that the contractor would scup all the sand ro allow the water flow from the rocks but that did not happen.
The chief said community members are being levied so that they can raise money to desilt the dam.
"We are also trying to levy ourselves we have not come out with a figure yet but we have put together committee to come out with a figure" the Yoggu Naa.
"We have 240 houses and with a total population of about 3,875 households, landlords, women and young men all should be levy but it should not be equal " the chief said.
A residents Zeinabu Ziblim said the women travel to far communities to fetch water for domestic use.
"Currently the water situation in Yoggu community is worse now women go to nearby communities for water even getting water for food preparation is difficult for us now" she said.
Another resident Alidu Amama said they have been battling water crises for over six years now a situation she said is affecting their children education and businesses.
"It has been six years since we have been battling with this water crisis, it is worrying us because we spend several hours searching for water" she said
Mma Amama added that women have to go to different communities in search for water and by the time they return it is always late for their children to go to school.
Mma Amama added that even the water they fetch is not safe for drinking they are compelled to drink and cook with it.
She prayed to God to bring them a helper that will solve their problem.