Deputy Minister for Tourism, Arts & Culture, Honourable Mark Okraku-Mantey, has commended the CEO of Akwaaba Group, Dennis Tawiah, for having the showbiz circle in Ghana at heart.
According to Okraku-Mantey, Mr Tawiah's support for the creative industry is more than satisfactory, thus, it requires to be highlighted.
Speaking at the private launch of the Ghana Party in the Park UK event, Okraku-Mantey openly told the CEO: "Mr Dennis Tawiah, you have done more than enough for Ghana when it comes to showbiz."
Mark Okraku-Mantey went on to recall that, although penetrating the global music scene was tough back in the day, the then-young man, Mr Tawiah, took it upon himself to sacrifice his energy and capital to see showbiz in Ghana gain prominence across the world.
Before the Deputy Minister heaped praises on the Akwaaba Group CEO for his immense contribution to the showbiz fraternity in Ghana, the CEO of 3 Media Networks, Sadiq Abdulai Abu, also lauded him for consistently putting up a string of shows in December —amounting to making Ghana an attractive holiday destination for foreigners.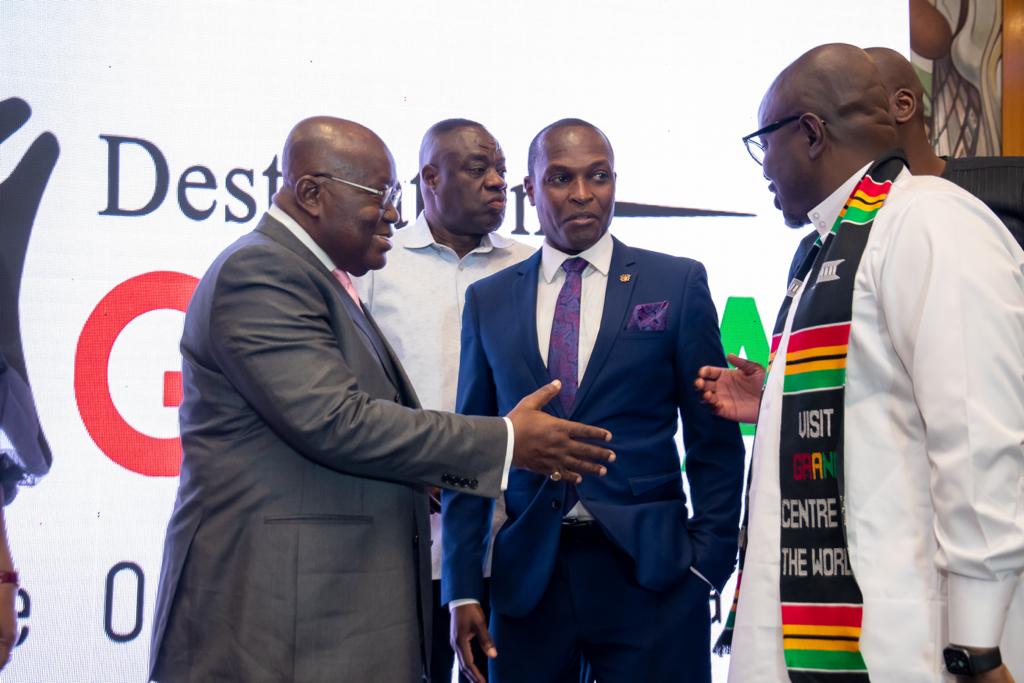 In 2020, artiste manager and writer, Chris Konney, also celebrated the pacesetter in a publication featured in Business and Financial Times.
Before he became the driving force behind one of Ghana's biggest music festivals held in the U.K, Ghana Party in the Park, Mr Tawiah had organized Miss Ghana UK, Ghana-UK Independence Celebrations, Ghana Escape Package Holidays, Brunch N Vibez, Daytox London, GhanaFest UK, among other partnerships regarding musical performances in the diaspora.
Over two decades, Dennis Tawiah and the Akwaaba Group's aim was to bring Ghanaians in the diaspora together through events and corporate engagements.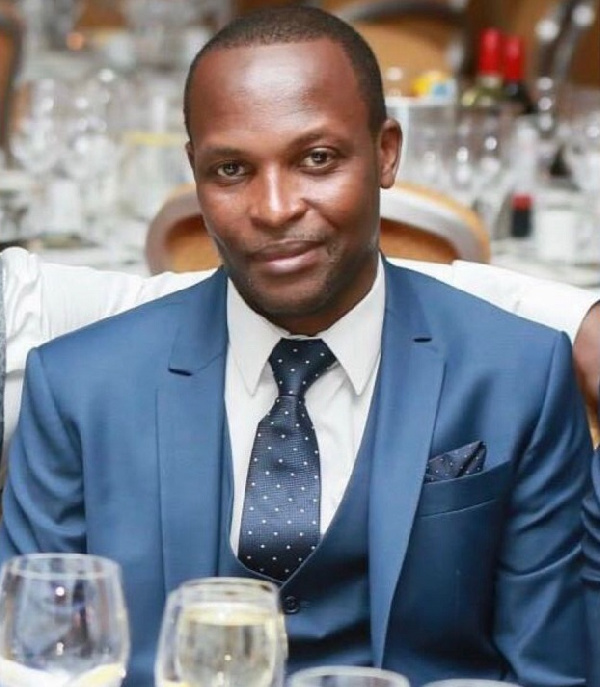 Born in Osu, Ghana on May 14, 1970, Dennis Tawiah had his elementary education in Ghana at Achimota Primary School.
He played football for Osu Standfast and Team Harbour City before relocating to the United Kingdom in the early 1980s.
In London, he attended the Stoke Newington Secondary and then went on to take professional courses in marketing.
Mr Tawiah is credited with championing the African culture through entertainment and is regarded as the most prominent African promoter across Europe.
After severing ties with 90%, he went on to establish Akwaaba UK which transitioned into The Akwaaba Group (TAP) – a full-scale entertainment solution and marketing communications company.
Popularly known as Radical Dee in the showbiz circles, it is no doubt that he is an embodiment of showbiz in every sense of the word.
His unflinching support, passion and drive for the creative industry in Ghana cannot be overlooked.