Producers of Dettol disinfectants, Reckitt Benckiser, have responded to government's call for support from corporate entities, to stop the spread of the deadly coronavirus disease.
It followed an appeal by Health officials on Sunday, March 15, 2020, for public support after the country confirmed six cases of the virus within three days.
Staff of Reckitt Benckiser, led by Brands Manager, Cassandra Atibila, have donated an unspecified number of boxes of Dettol soap and antiseptic, to officials of the Ministries of Information and Health, to signal the company's readiness to join the campaign to sensitise Ghanaians against the spread of the coronavirus COVID-19.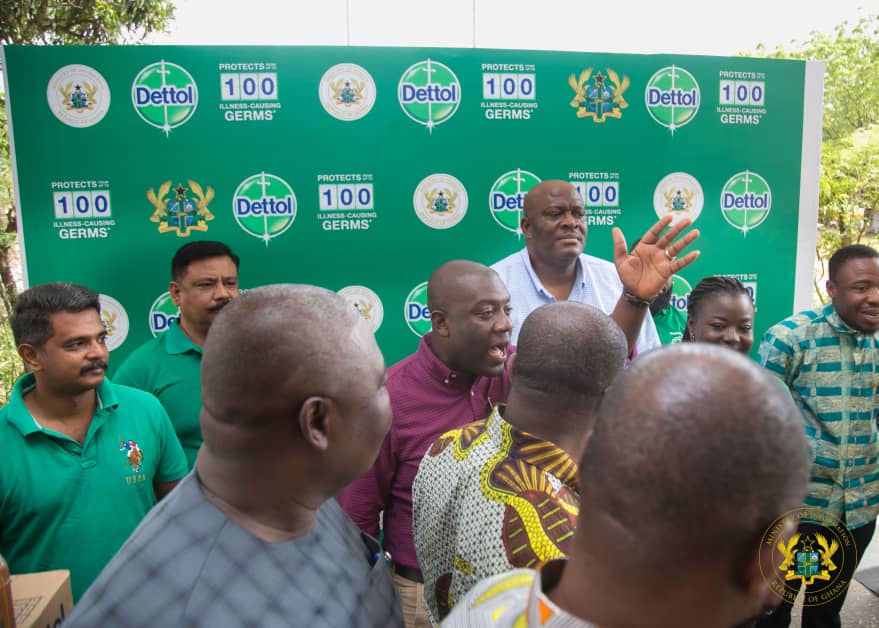 Cassandra Atibila said the donation was meant to support the Information Service Department, an agency under the Information Ministry, in its community awareness on washing of the hands, which is one of the main preventive measures against the spread of the virus.
She noted that Dettol has been on the frontline supporting hand washing initiatives as a way to prevent spread of illnesses.
"We will intensify our efforts during this period," she added.
Staff of the company also used the opportunity to demonstrate a brief hand washing exercise to encourage personal hygiene.