The minority in Parliament is demanding the immediate dissolution of government's technical team tasked to handle the issues of Covid-19.
According to the opposition MPs, the surge in cases associated with a high mortality rate is as a result of the poor handling of the virus by the technical team.
Speaking at a press briefing on behalf of the MPs, minority spokesperson on health, Kwabena Mintah Akando said the decomposition of the technical team would be the first step in decisively dealing with the rise of Covid-19 cases.
"Government should as a matter of urgency dissolve the Technical Advisory Team formed in 2020 and recompose a Technical Team that is multidisciplinary, non-partisan and competent enough to direct on the management of Covid-19 in the country," he said.
Mr Akando stated that the lack of support to health facilities and the management of donations to the Covid-19 fund has caused many donors to withdraw their support for the fight against the virus.
He explained that public health facilities are collapsing under heavy financial constraints.
Mr Akando said government had also not put adequate resources on public education of Covid-19.
He stated that many media houses have had to use their own resources to educate the public.
In the minority's list of recommendation, Mr Akanda urged goverment to "release enough funds to the Regional and District Health Teams to enhance contact tracing and case testing and pay all the monies promised Health workers."
He added that schools and hospitals should be adequately resourced with adequate PPEs to ensure a limited spread of the virus.
"With the upsurge in Covid-19 cases Ghana, we urge the Government to show seriousness, evaluate and review the management of the pandemic in this country," Mr Akanda stated.
This comes after Ghana since entering 2021 recorded a surge in Covid-19 cases.
Currently, Ghana has recorded 6,707 active cases with 795 new cases. The death toll has moved from 464 to 472.
This brings the tally of total confirmed cases recorded to 72,328 with 65,149 persons said to have recovered.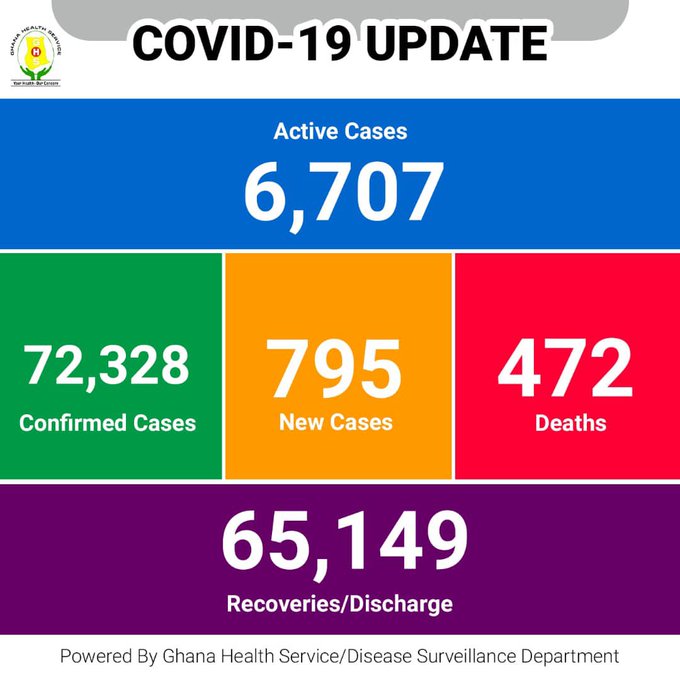 In one of his addresses, President Akufo-Addo revealed that the country has recorded the new strain of the virus from both the UK and South Africa.
Subsequently, he reintroduced some restrictions including the ban on weddings, funerals and large gatherings to ensure the spreading of the virus is minimised.
Police across the country has also been arresting people who fail to wear nose masks.
DISCLAIMER: The Views, Comments, Opinions, Contributions and Statements made by Readers and Contributors on this platform do not necessarily represent the views or policy of Multimedia Group Limited.