It was a Saturday evening when we rushed to the Kotoka International Airport (KIA) to board South African Airlines. Although I was so used to flying economy, I had a new experience in a business class.
From Kotoka, a lot of people who know DJ Black hailed him amid shouts of his name. Other cheerful fans gave him hand waves until we set out for South Africa.
We safely arrived in South Africa but had to board another flight – Air Botswana – to continue our journey. After waiting for close to six hours, a beautiful lady came in to call out DJ Black. As highly excited as she was, she took photos with us and expressed delight in meeting the celebrated DJ.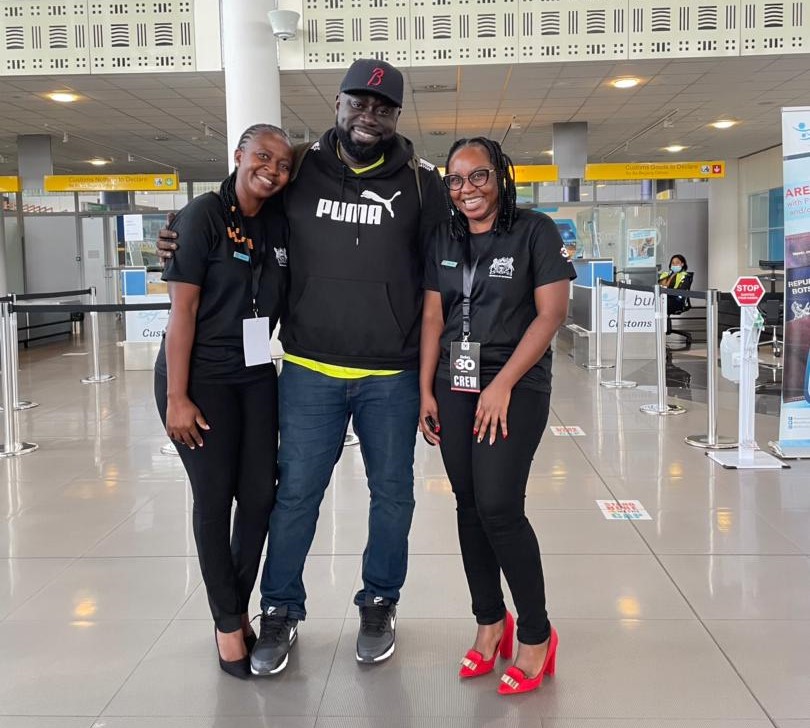 Welcome to the Sir Seretse Khama International Airport where the actual story began. As usual, we had hundreds of people 'mobbing' and taking photos with DJ Black, for obvious reasons. We also met representatives of Forbes Under 30 Summit – and it was simply exciting! You can guess how many celebrity hugs took place that moment.
We checked into the Hilton Inn Hotel and had few hours to get ready for the concert.
On the way to the venue, we kept saying the place was quiet but we were told everyone was at the venue. We were beautifully received and the pictures with DJ Black didn't end as more and more ladies came to take pictures. It felt as though everyone was just waiting to see DJ Black on stage and that was just it.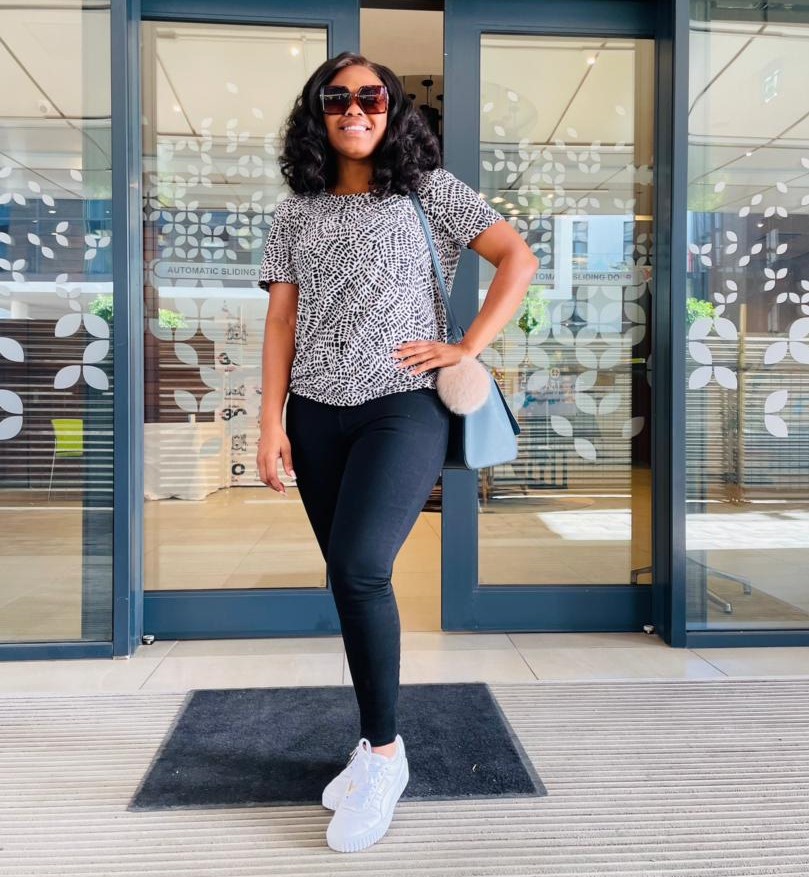 While moving around with DJ Black, I wondered so many times: "Is this not the same DJ Black I work with and see on a daily basis?" I quickly realised at that time that I was walking with a super star.
So, the mark was set and the heat was on! DJ Black was then introduced on stage by the President of Botswana, Mokgweetsi Masisi.
"The next coming on is DJ Black, and my wife and I are gonna put up our dancing shoes, are you ready to rock? Bring it on DJ" he called out.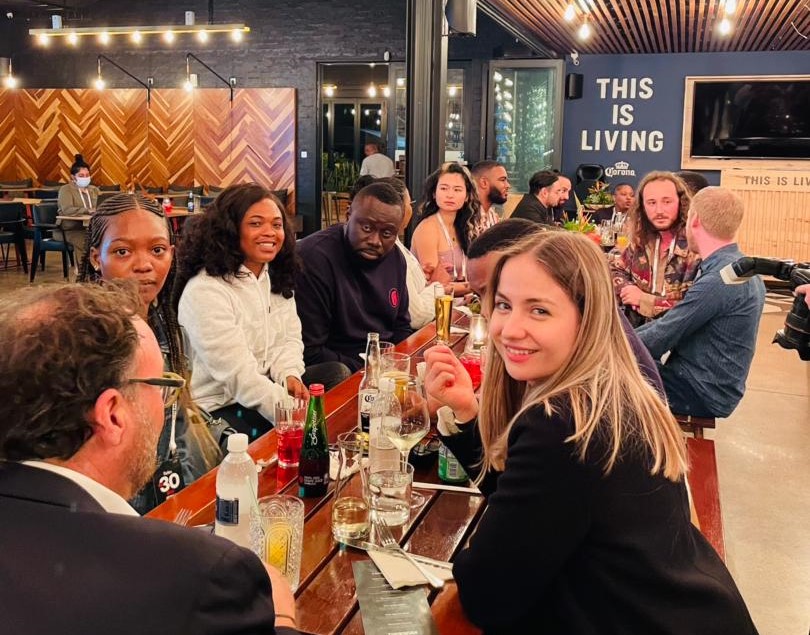 That was when it dawned on me that I had arrived in Botswana with a super star, the one many were so looking forward to meet. "Wow!" – that's all I could say in my somewhat dazzled state.
Trust DJ Black when he got on stage, it was a different vibe all together. The goosebumps alone made it feel like it was my first time seeing him do what he does best. The crowd, the people, and the love were just different as the audience danced and sang along to most of the songs he played. DJ Black just delivered!!
I had the opportunity to interview one of their most-loved and biggest artistes by name A.T.I. Talented, whose wish is to work out Stonebwoy.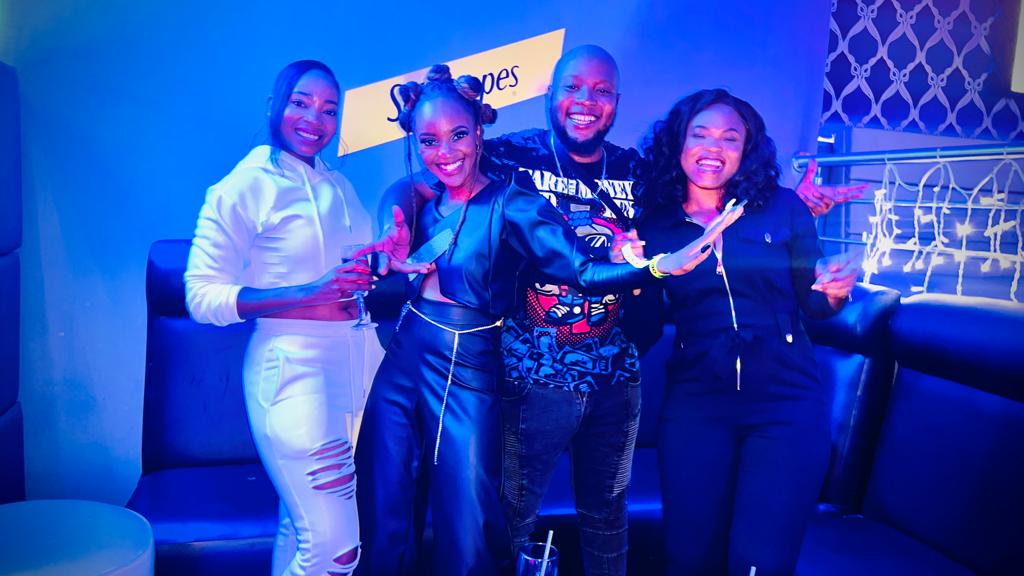 After the event, we hanged out with two female DJs, one male DJ and the owner of a lounge. Indeed, it was a fun night out with amazing people.
We woke up the next day to a beautiful weather, sunny but chilly. We went out for lunch and dinner with representatives and people from different countries who were also in the country for the Forbes Under 30 Summit.
Good food, insightful conversations and effective networking – beautiful personalities, a quiet and such a lovely place with a nice weather that didn't feel like Africa. We also did take pictures.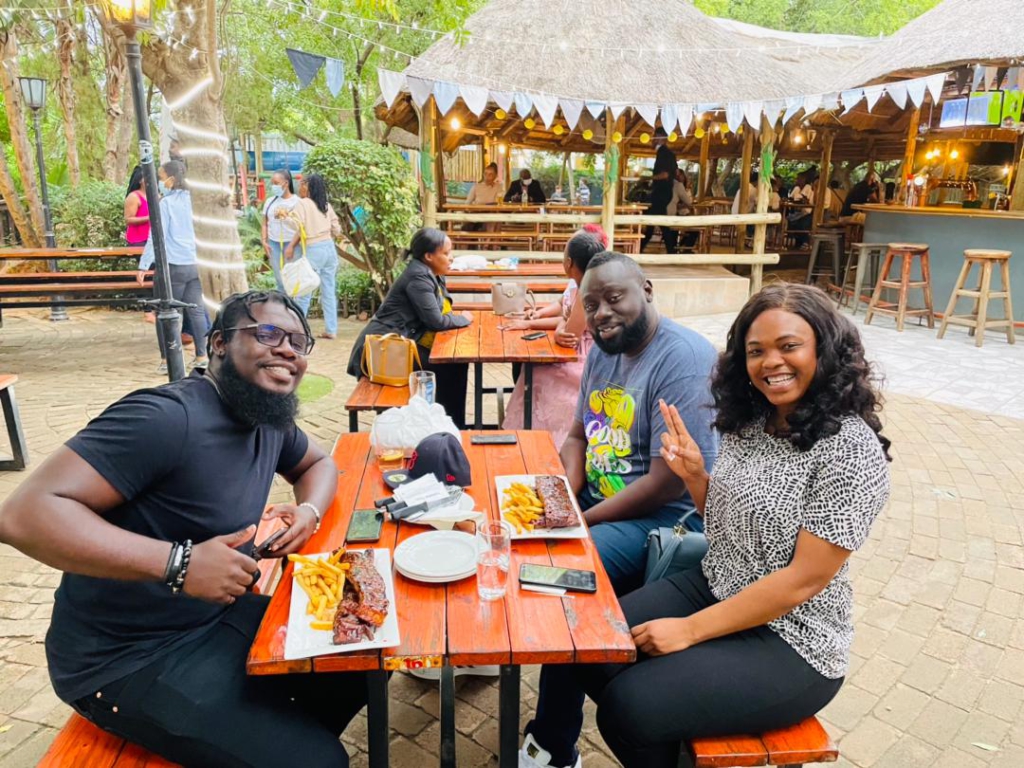 All too soon, it was time to come back to Ghana. An interesting thing happened as I got stuck in an elevator for almost 10 minutes. I eventually came out and went to the airport. Guess what? We brought ribs and fries from Botswana to Ghana and it tasted so good eating it the next day.
This time, I didn't spare my business class ticket, I ate until I had to beg myself.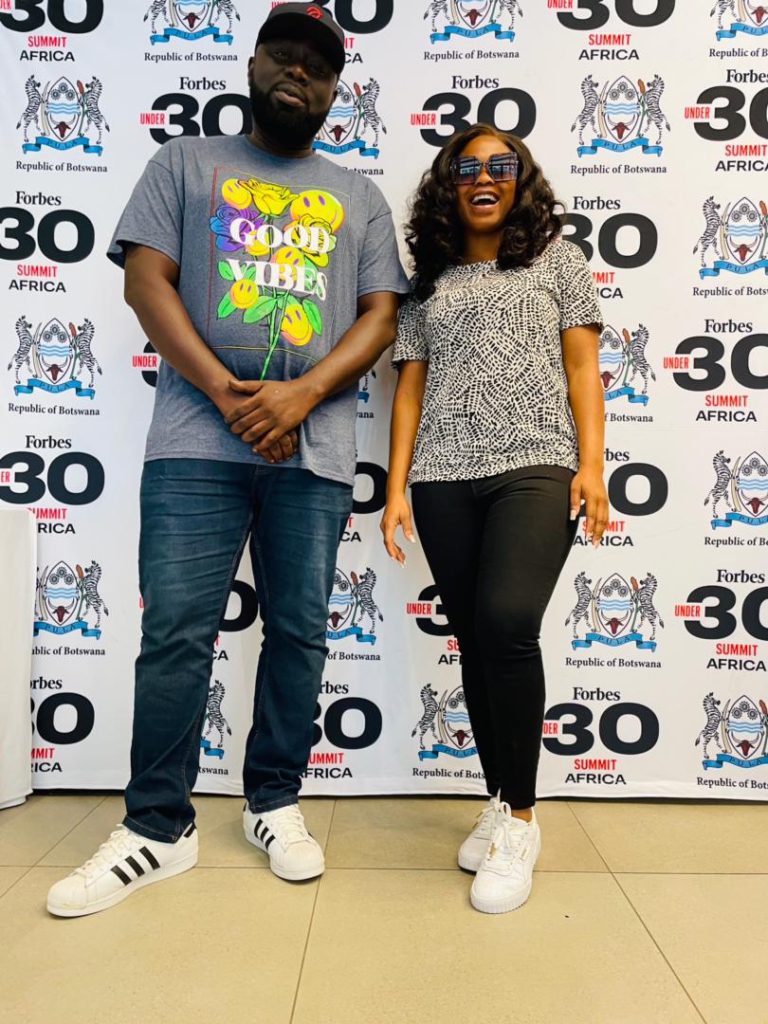 All in all, Botswana is a beautiful place, they are meat lovers and they prepare it so well. Their weather is so cool, the people are nice and welcoming, with less noise.
I will love to go again but this time to the northern part to see animals, especially elephants.