The Ghana Shippers' Authority has attributed the revenue from shipping and logistics industry's to the government's resolve to invest heavily in electronic systems and adopt new policy regimes to facilitate trade.
Its Chief Executive Officer, Benonita Bismarck, speaking at the 13th Maritime Seminar for Judges of the Superior Courts of Ghana said the introduction of the Paperless Port Clearance System and the operation of a Single Window Platform through the Integrated Customs Management System (ICUMS), has generated for the period between June 2020 to April 2021, a total of ¢18.1 billion in revenue to the government, nearly a year after its full roll-out at the nation's land and sea borders.
"It is estimated that it generates between ¢1.3 billion to ¢1.4 billion monthly to the government. These are unprecedented figures," she added.
The Shippers Authority boss has underscored the essence of these initiatives as showing the importance of technology and innovation to revenue generation.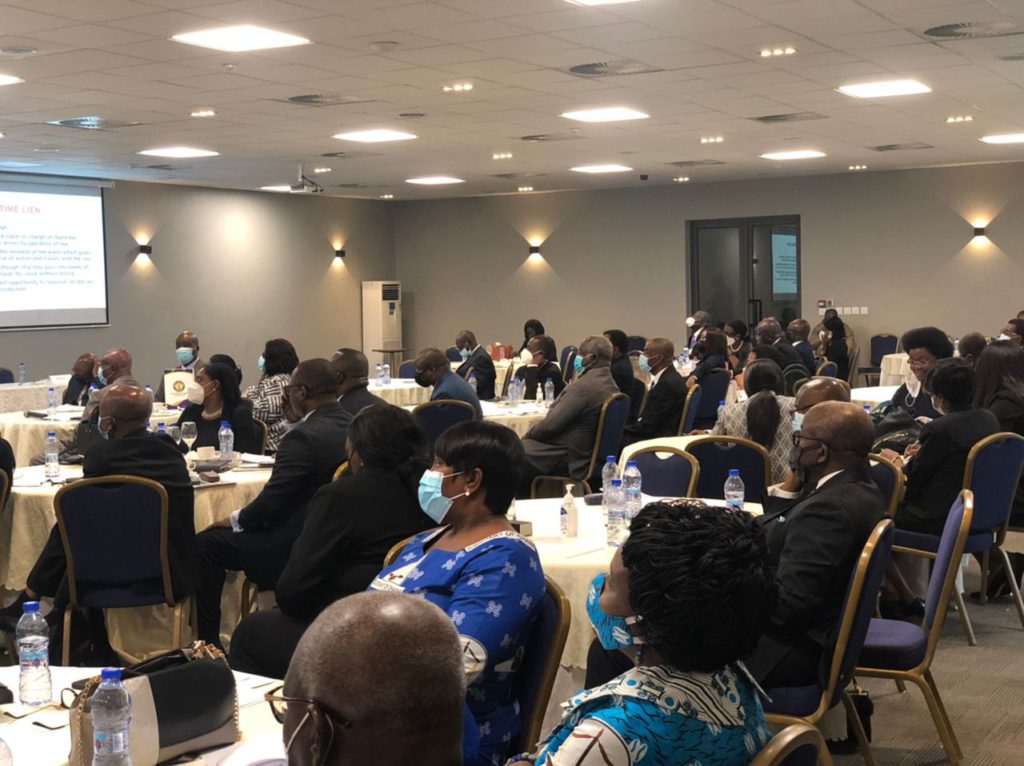 The 13th Maritime Law Seminar for the Judges of the Superior Courts of Ghana sought to equip Justices of the Superior Courts with the rudiments of maritime law to help in the adjudication of maritime matters.
Ghana has since 2020 recorded some pirate attacks in its territorial waters in the Gulf of Guinea.
Chief Justice Kwasi Anin-Yeboah said while adjudicating some of these matters, the issues of the arrest of ships, judicial sale and distribution of proceeds would arise and, therefore, "my Lords and Lady Justices will have to be well equipped to deal with them in a manner that will stimulate economic growth."
He said the attacks were mainly on ships transporting bulk petroleum and its products and those carrying exotic goods.
According to him, the Maritime Law Seminar would apprise the Judges of the rudiments of Maritime law, a relatively complex area of law.
The Chief Justice expressed gratitude to the management of the Ghana Shippers' Authority and the Judicial Training Institute for the important venture to deepen the professional process of adjudicating maritime cases.
"You need to keep this collaboration going to ensure that Justices are consistently updated with the requisite knowledge in the specialized field of Maritime Law," he added.
The two-day Seminar with the aimed to promote sustainable shipping and sustainable maritime development in the country saw the judges visit the Tema Port to have fist hand knowledge of the port operations.