The East Legon Chapter of the Full Gospel Businessmen's Fellowship International- (FGBMFI- Ghana), had the awesome privilege to host the renowned King, Global Leader, Chancellor, and accomplished Entrepreneur, HRM (Prof.) Drolor Bosso Adamtey 1, to its Peak Performance Seminar on the 22nd of May 2023.
The meeting, held at the African Regent Hotel in Accra had an audience made up of persons from the top brass of the society including business executives, entrepreneurs, politicians, members of the judiciary and security services, academia, and some members of the top hierarchy of the FGBMFI in Ghana.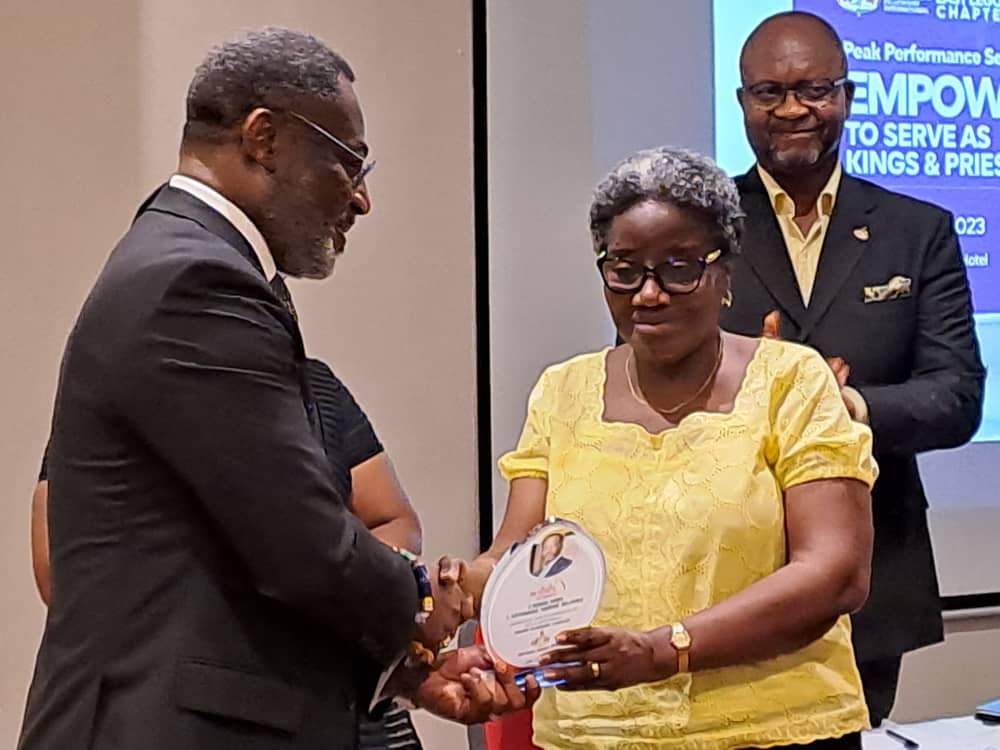 Speaking on the subject 'Empowered to serve as Kings and Priests', HRM Drolor Bosso Adamtey 1, provided a great, insightful, and thought-provoking teaching.
Empowerment according to HRM needs to be purposeful, intentional, and consistent to be impactful. He challenged the audience to be 'interrupters of ideas and systems' that undermine development. He bemoaned the travesty of the adoption of foreign languages to the loss of our own Ghanaian languages which has led to an intergenerational disconnect and a loss of wisdom and values.
He emphasized the importance of negotiation for empowerment in all spheres of life and encouraged participants to support Christian traditional leaders because when the righteous rule, the people rejoice.
\With very practical examples, HRM challenged participants to face fear, ignore detractors, and rely on the Holy Spirit to empower them to serve as Kings who rule and legislate, and as Priests who intercede for their nation. He ended his lecture with a prayer for all to have a hunger to lead a purpose-driven life by obeying, trusting, loving, serving, and working for the Lord.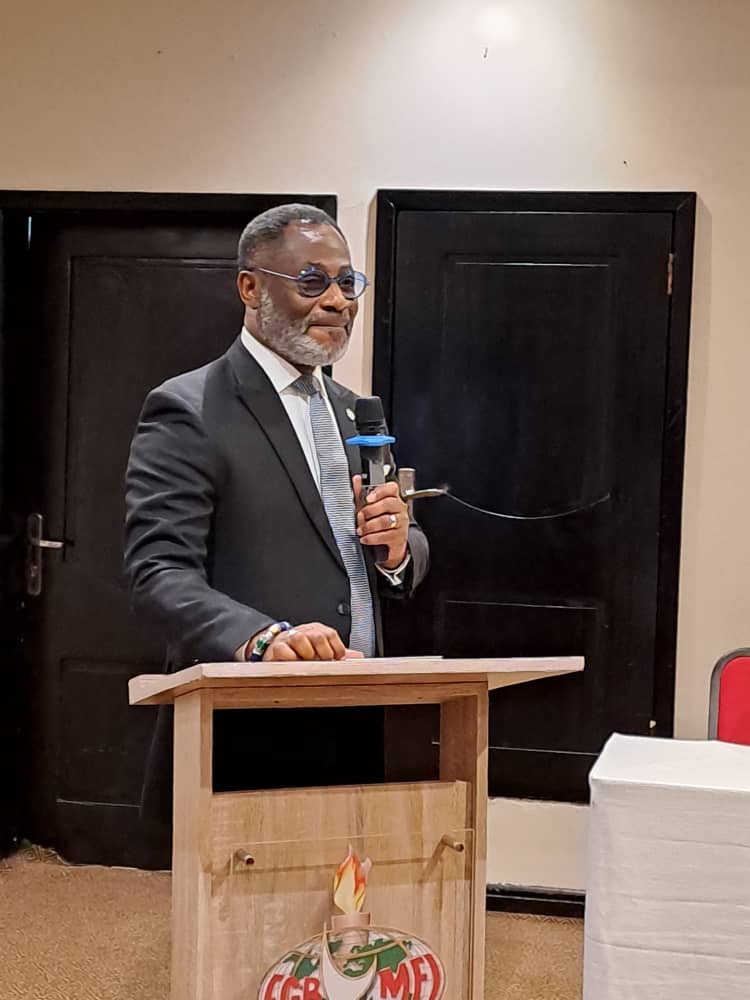 HRM demonstrated his scholarship by his mastery and delivery of the content which left many in the audience requesting for subsequent meetings. We were left in no doubt of his passion and vision to see a next generation of men and women empowered with the right mindset, knowledge, skills, and attitude to serve.
H.E. Mrs. Matilda Amissah-Arthur, wife of the Former Vice-President of the Republic of Ghana, presented a plaque to appreciate HRM for his global missionary work and requested him to not forget the FGBMFI, but to visit as often as he is able. HRM, in his usual demonstration of generosity, also presented some of his authored books and magazines to participants at the seminar.
This Peak Performance Seminar is one of the many being organized as a forerun to the upcoming World Convention of the FGBMFI to be held for the first time in Africa-Ghana in the 70+-year history of the Fellowship.
The first African International President of the Fellowship, Mr. Francis Owusu, and the National President Mr. Baba Mahama, will host this Convention in Accra from the 13-15th July 2023.
DISCLAIMER: The Views, Comments, Opinions, Contributions and Statements made by Readers and Contributors on this platform do not necessarily represent the views or policy of Multimedia Group Limited.