The prosperity gospel is an example of how two good words can become too bad. For if the gospel means Good News, prosperity can't be bad news.
Before this controversy descends into pointlessness, E-Lab feels it is important to point out what prosperity gospel really is.
It is not a sermon on giving; for God does love a cheerful giver. It is not a sermon challenging the faith of a Christian to challenge God with his giving. For David and several widows did so too.
The prosperity gospel is a theology that places EMPHASIS on a good life – wealth and health – and urges a Christian to feel ENTITLED to it because Jesus died so he can have it.
It is a brilliant cutting and pasting of half-truths into a full gospel.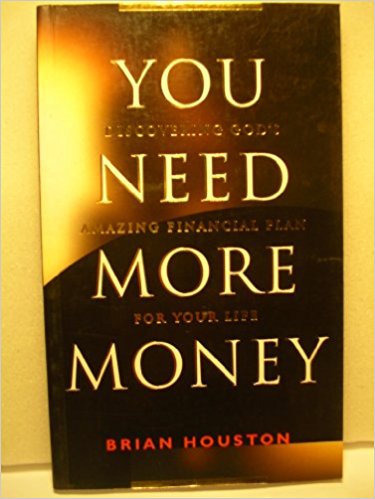 It is this emphasis that brings the Christian suddenly closer to a shrine than to New Jerusalem. For if a man is convinced a 1,000 cedis can break his debt cycle, then a man must consider that breaking the neck of a 30 cedi fowl at a shrine can break his poverty too.
This gospel is blood money.
The greatest challenge Christianity faces today is a lack of wonder. We are not shocked that God is love. Of course we like to know He is Love. But we are not shocked by it. We are not surprised by the offer of salvation. It is a boring miracle.
We are a people who should be coming out of the selfish shell of self, waving that white flag in surrender. But we want to wave the keys to a white car in surround sound.
Of course we want a good life. But we have been told that the only way to this is if we submit to a good painful death – the death of self. A Christian is therefore a man who so desperately wants to live, he is always dying.
When we insist faith gives us access to a good life, we reveal the heart of a prodigal son who insisted he is an heir and so ended up eating hay. We use faith to dethrone God's sovereignty – the ability of God to do all things including not doing anything.
Our lack of wonder is a tragic loss of perspective for a groom of the prosperity gospel will find it difficult to at the altar to say 'for better for worse'.
The old Christians were labourers. And those who are experienced in communal labour have a good perspective about when to share food.
Together with some youth leaders in the Church of Pentecost, we organized such a labour on our church building. The youths worked hard. We were getting tired. But one leader kept warning that if we ever stopped to eat our entitled food, the work would collapse.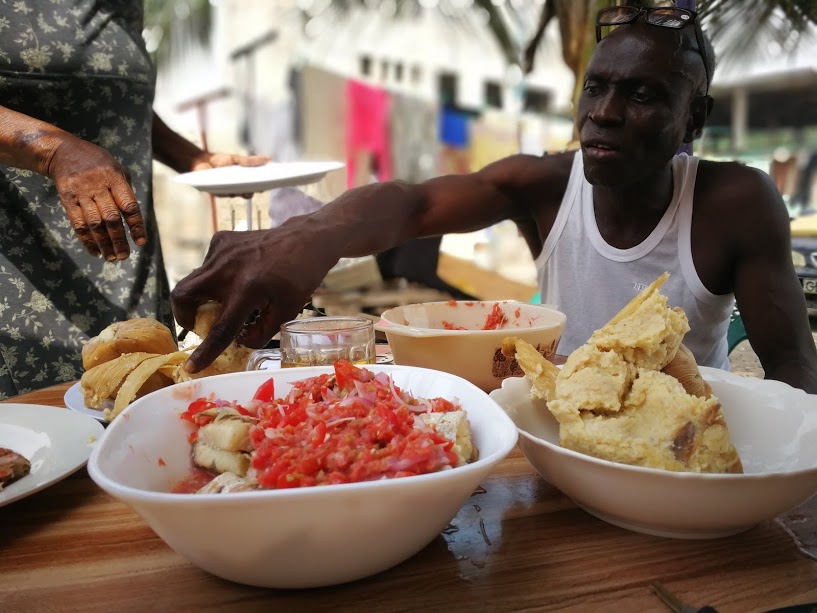 We ate the food. The work collapsed.
A dullness set in, a drowsiness crept in. A chattering that comes from a satisfied belly settled in and we covered our failure with a bold promise to return to the site the next week.
We have not.
All because we felt entitled to Kenkey and fish at 3 o'clock.
Of course, that God wants to bless us abundantly is clear. We all like long-distance drivers who stop at Linda D'or to allow us to enjoy a good life there.
But we are going to Kumasi. If we suddenly confront the driver and bully him into our entitlement to Lindor we become unentitled to Kumasi even with the ticket still fresh in our hands.
And this is the problem with the prosperity gospel. It is a gospel of small demands and weak ambitions.
Every so often, a Christian must answer the question of whether money has a stranglehold over his heart or God is a stronghold of his life.
And God finds out our answer by sometimes taking a sample of our giving to check if it has the bacteria of self-interest or the baptism of love.
When E-Lab was much younger, he found the first of the 10 commandments most amusing. 'You shall have no other gods beside me'.
He felt it was the easiest of the commands because our traditional god are quite frankly too ugly. He thought, the beautiful gods are not yet born. They have.
What has happened is that free market economics has created an ideological atmosphere where anything less than more money is failure. And in this poisonous ideological atmosphere of more, everyone including Christians are under pressure to provide its own theological response.
That is how the prosperity gospel sneaked in – a bad reading of a good Bible. A true Christian response should be loving less of what the world wants more, building a community of sharing, emphatic believers and tearing down the walls of individualism in our churches.
But what do we see? All these photos of people posting their cars on Facebook with the hastag, 'Thank you God' and this pompous-looking pose in three-piece suit with the comment 'Kooko for my God' reveals a deep sub-conscious endorsement of materialism. All this 'if not by Grace' talk is quite frankly crass.
The old Christians who said 'blessed are the poor' and died poor may have died with a wrong interpretation of scripture. But surely, they left us a strong foundation of humility, trust, prayer, faith and a carelessness about the world's care.
We can all testify to the good fruit of their labour. It is our time to add on to their labour by laboring. And if we feel entitled to eat while the work remains half done, your guess is right.
The work will collapse.
==================================
Read more articles from Edwinology's Lab
DISCLAIMER: The Views, Comments, Opinions, Contributions and Statements made by Readers and Contributors on this platform do not necessarily represent the views or policy of Multimedia Group Limited.