The Ejisu-Besease M/A Junior High School has been closed down following a decision by education authorities in the Ejisu Municipality to withdraw teachers.
This was after parents allegedly assaulted a female teacher for shaving the hair of a student.
Janet Serwaa Ampaafo sustained injuries after being pulled in the hair and dragged to the ground by two women armed with scissors.
She has been on admission to the Ejisu Government Hospital following the attack.
Officials of the Ghana Education Service (GES) have explained that the decision was taken to protect the lives of the teachers.
Ms Serwaa Ampaafo incurred the wrath of the parents after she cut through the hair of a male Form 2 student.
According to some students, the student used a blade stick to shave portions of his hair to instigate the attack on the teacher.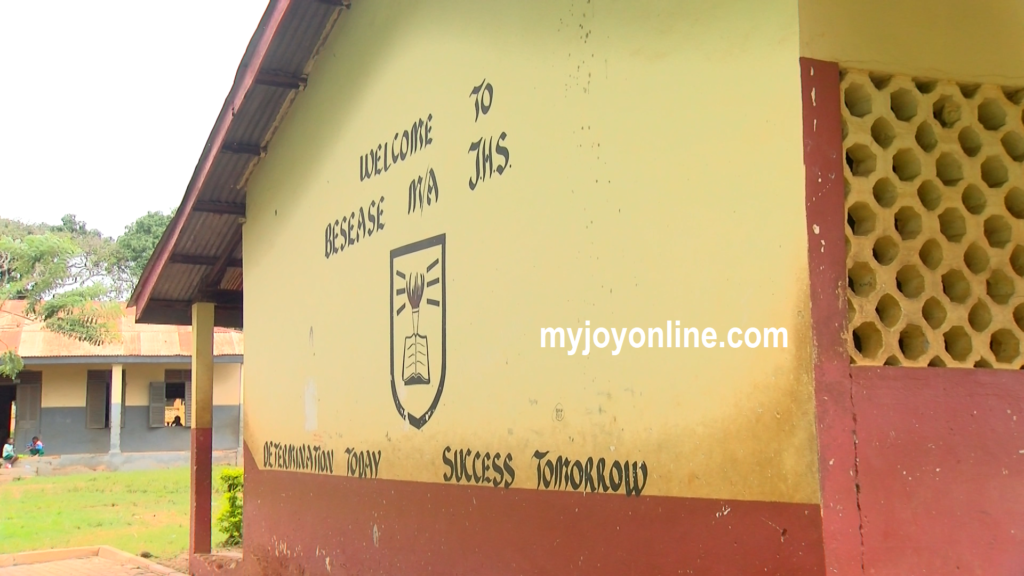 "Last Friday, I went to the Hospital with my director and we saw the attire that she [victim] was wearing. It was very, very dirty. You could see that truly, they dragged her," Michael Gyarteng, a PRO at the Ejisu Education Directorate said.
"We are not taking this kindly at all because the director sent those teachers there to teach and not be beaten up, maimed or killed," he added.
According to him, the serious nature of their action "is why we have to withdraw the teachers in the school."
With the withdrawal of the teachers, academic activities have ceased in the Junior High School as students idle on campus.
The final year students engaged in super mock exams are mostly affected as they loiter around.
These students claim to have witnessed the attack.
"All the schools are writing their mock exams. But here we are idling about. Schools in Manhyia are writing the mock exams but for us, our school is closed down. I want the school to reopen so we take part in the mock," one of the students said.
Education authorities insist the teachers will return to the classrooms only when the culprits are arrested.
"Technically, the school was not closed down. We had to withdraw our teachers for their own safety," Michael Gyarteng said.
Community leaders are worried about the development.
They have been organising search parties for the suspects who have since gone into hiding.
George Kyeremateng, the Assemblymember for Besease-Jamasi Electoral Area said the incident has brought the name of the community into disrepute.
"The situation has affected Form 3 students. They couldn't write their mock exams
It has also brought so much shame to the community. Everywhere you go, people are talking about us. We don't want to hear this again in this town."
DISCLAIMER: The Views, Comments, Opinions, Contributions and Statements made by Readers and Contributors on this platform do not necessarily represent the views or policy of Multimedia Group Limited.