The Managing Director of the West Africa Business Unit of the Equatorial Coca-Cola Bottling Company, Felix Gomis, has for the second consecutive time been awarded CEO of the Year (Multinational) for the beverage sector category.
For his sterling leadership and business excellence among others, he received this second recognition at this year's Ghana CEO Summit held on 30, at the Kempinski Gold Coast Hotel, Accra.  
The Ghana CEO Summit, an annual event organised by the CEO Network Ghana, brings together CEOs of the public and private sectors, policymakers, and other captains of industry to share key learnings in transforming the business environment while celebrating leaders who continue to demonstrate passion and excellence.
Receiving this second award, Mr Gomis expressed his appreciation to the organisers for creating such an important platform to recognize and honour business leaders in the country.
He further acknowledged the contribution of our cherished consumers and the general public for their continued support and patronage of the company's brands.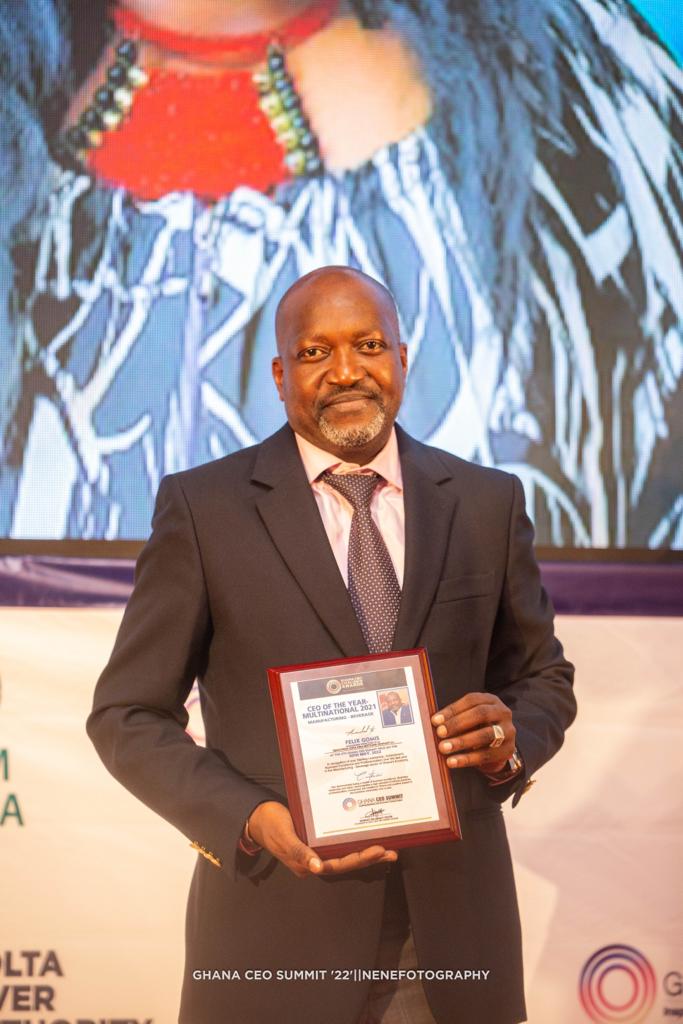 According to Mr Gomis, key awards such as Product of the Year, CSR Company of the year and others, received by the company in Ghana at this year's Ghana Beverage Awards and Ghana Manufacturing Awards are a testament to the shared value the company repeatedly creates for consumers, communities and other stakeholders.
Mr Gomis has led transformational projects within the Coca-Cola system and consolidated his gains with the major transformation of the West Africa Business Unit, positioning it to profitability.
He has also developed great capabilities of locals who will lead the business into the future.
The West Africa Business Unit of the Equatorial Coca-Cola Bottling Company comprises 11 countries namely: Ghana, Cape Verde, Guinea Conakry, Guinea Bissau, Equatorial Guinea, Liberia, Sierra Leone, The Gambia, Mauritania, South Sudan and Sao Tome & Principe.