The Dominion Paints Manufacturing Industries Limited has outdoor its newest, subsidiary, Agatex paints, the first Ghanaian production company.
With a production capacity of about 50,000 liters daily, Agartex is poised to serve the growing demands for quality and affordable paint commodities in Ghana and the West Africa sub-region.
This was made possible through an investment package by Quick Angels Limited.
The Dominion Paints Manufacturing Industries Limited was started in a small wooden structure where fabricated propellers and barrels were used to produce paints.
The Chief Executive Officer (CEO) of the Company, Steven Adom, said he chance on a young man who was locally producing paints of high quality in 2014.
He, however, took over and set up a production unit at Tsawenu in the Ho West District of the Volta Region in 2017, after the young man abandoned the idea. He used to produce about 2,000 liters daily.
He explained that there was a need to expand when he was overwhelmed with orders from the West African subregion, hence the need to search for extra cash to import raw materials after their prices shot up on the Ghanaian market.
It was at this point that he approached Quick Angels Limited seeking financial support.
Currently, the company with the support from Quick Angels Limited has expanded and has a production capacity of 50,000 liters daily, with enough room for production, storing of raw and finished products.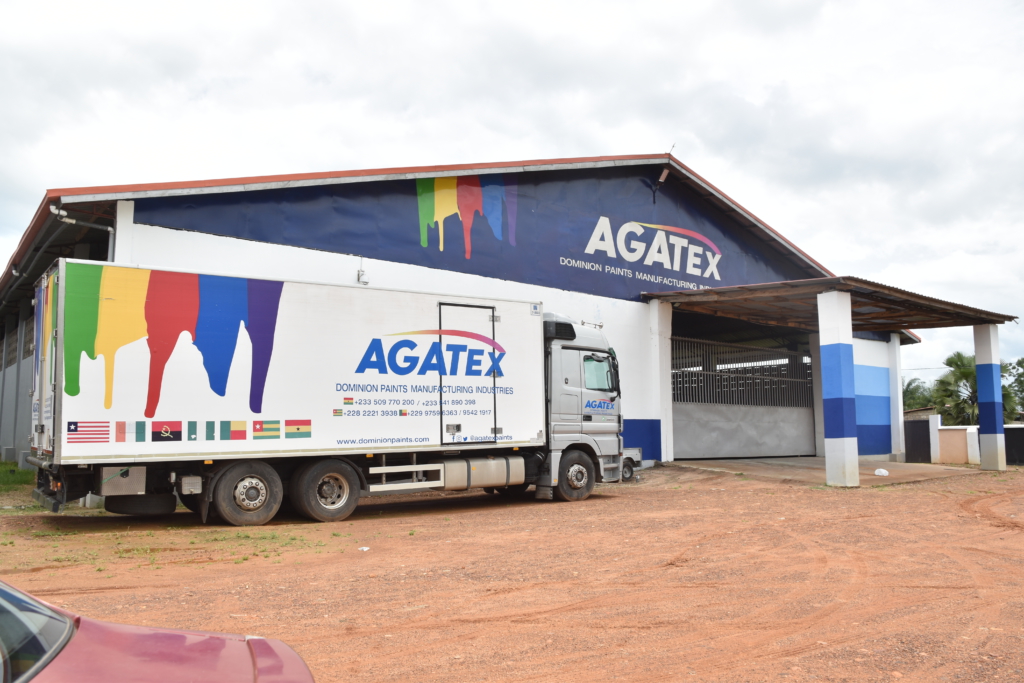 Agartex Paints produces Emulsion, Acrylic, Oil paint, Semi bless acrylic, Graffiato, Wood sanding sealer, High Gloss lacquer among others.
The paints sold at affordable prices come in sizes between 2.5 and 18 liters. There are a variety of colors as well.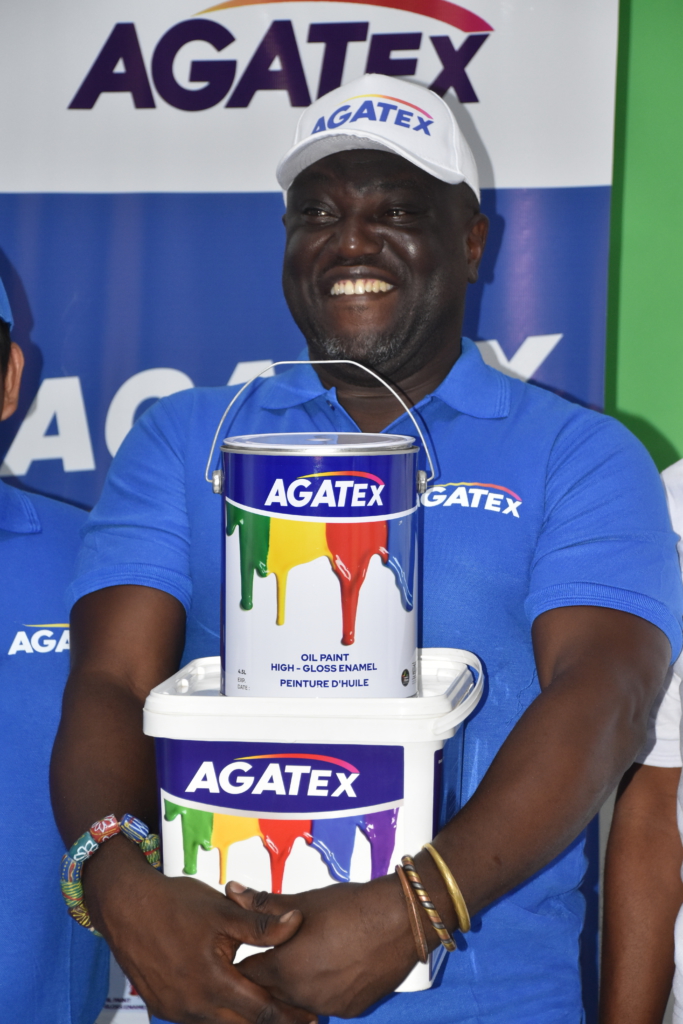 Miki Osei Berko popular known as Master Richard was selected as the ambassador to push the Agatex brand to penetrate the global market.
He urged Ghanaians to patronize Agartex products because they have proven to be of a high standard.
Agartex Paints comes on the market as the first Ghanaian-produced paint that has met all the requirements and was approved by the Ghana Standard Authority.