The organisers of Forty under 40 Africa, Xodus Communications Limited has shortlisted 126 nominees from 24 countries for the second edition slated for 25th March, 2023 at Leonardo Hotel in South Africa- Sandton City.
The event, which will be hosted by Black White Attorneys, is aimed at recognizing and celebrating emerging leaders under the age of 40 who demonstrate or impact personally and/ or professionally through their exceptional leadership.
The personalities nominated this year cut across countries such as; South Africa, Egypt, Zimbabwe, Uganda, Nigeria, Kenya, Ghana, Tanzania, Cameroon, South Sudan, Morocco, Benin, Mauritius, Algeria, Swaziland, Sierra Leone, Ethiopia, Rwanda, Algeria, Botswana, Tunisia, Eswatini, Lesotho and Gambia.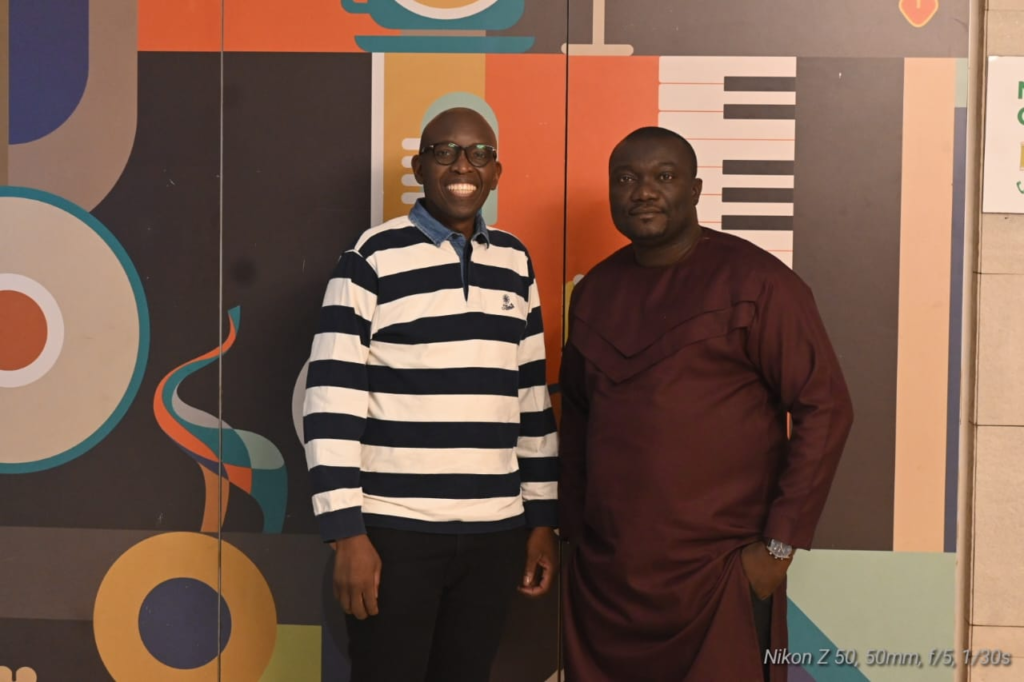 Currently, the founder of Forty under 40 Africa, Richard Abbey Junior is on a familiarisation tour to Rwanda and Kenya.
He will be meeting nominees in these countries to create a network for young business leaders.
Mr. Abbey Junior in a press release said, "26 entries were disqualified on issues of eligibility. The nominees have been carefully scrutinized under the supervision of the jury led by Kris Senanu, Chairman of Blackrock Capital, Kenya (Representing Eastern Africa)."
Other members of the jury includes the Executive Director of Youth Hub Africa, Rotimi Olawale (Representing Western Africa), Chief Executive Officer of Koola Waters, Ruth Mawia (Representing Eastern
Africa), Creative Director of Goodwall Changemakers, Ashley Mupfawa (Representing
Southern Africa), Erick Inghatt Matsanza, Founder Spice Without Borders (Representing Eastern
Africa), Farouk Khailann the Chief Executive Officer of Premium Africa Holdings (Representing Western Africa), and Nemfor Alfred, the CEO of FIAFA Cameroun ( Representing Central Africa).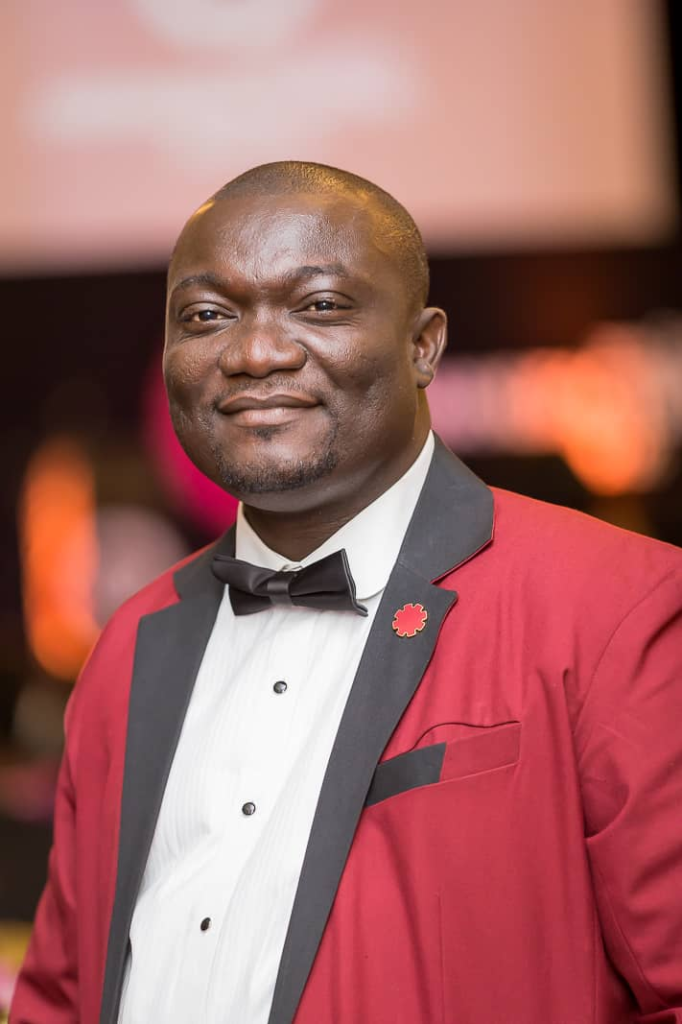 "We are impressed with the pace at which women are rising on the continent. In 2023 the nominee ratio of women to men is 58 which is about 46% as against 68 men representing 54%" , he said.
Below is the list of nominees for the 2023 edition;
Agriculture and Agro Processing
Femi Ilesanmi Eniola (Osky Integrated Nigeria Limited) Nigeria
Wangari Kuria (farmer on fire ltd) Kenya
Abdallah Nyakisilia (Jubaili Agrotec ltd) Tanzania
Architecture
Sandiswa Mgolozeli (Epitomely Interior Doctors) South Africa
Authorship and Creative Writing
Masindi Netshakhuma (Renof Productions) South Africa
Mago Hasfa (Book Drive – Read to Learn Foundation) Uganda
Sindiswa Sowambi, South Africa
Banking and finance
Hany Omar Soliman (PayTabs) Egypt
Alhaji Salamu Amadu (Afro Arab Microfinance) Ghana
Collins Kathuli (Kyanda Africa) Kenya
Kwanele Boltina (Riley Auctions Africa) South Africa
Beauty and Lifestyle
Kennedy Katebalirwe (Hairbyzziwa Company Limited) Uganda
Lungile Mhlongo (Numa medical aesthetics) South Africa
Community Development
Annita Neshiri (Girl Talk Zimbabwe) Zimbabwe
Kaboneka Paul Charles (Palm Foundation) Uganda
Mercy Adongo (One Girl Africa) Uganda
Kenneth Anetor (A New Thing International Foundation) Nigeria
Edwin Taka (Sawa Youth Watch) Uganda
Frieda Manana (Phanda Zansi Modelling Agency FM) South Africa
Tejan Kamara (Goodwill Humanitarian Foundation) Sierra Leone
Amusa Tajudeen Lasisi (Adeoye Power & Digital Solutions) Nigeria
Tadzie Madzima (IGNITE Youth Organisation) Zimbabwe
Timothy Opobo (AfriChild Centre) Uganda
Paula Moira Omphile Otukile- (Mulher Forte African Literature) Botswana
Michael Mbulelo Ncube-(Global Girl Child Foundation) Zimbabwe
Consultancy & Professional Services
Muhumuza Brian (Bryan Morel Publications) Uganda
Gilbert Atuto Angana (Accent Leadership Group Ltd) Kenya
Naike Andrew Moshi (CV PEOPLE) Tanzania
Robert Belle (Smip Consultancy) Kenya
Damaris Kemunto Nyabuti (Dharkemmy Corporate Communications Limited) Kenya
Joseph Opeyemi Owolabi (Rubicola Consulting) Nigeria
Education
Sebastian Odunga (Kepler Rwanda) Kenya
Asanda Sigigaba (LEAP Science and Maths School) South Africa
James Malope (LEAP Science and Maths School) South Africa
Linda Atieno Odhiambo (Lindtech College) Kenya
Esther Mumbua Muinde (Kenya Connect) Kenya
Energy/Oil and Gas
Atong Amos (Tripple A Services & Petroleum Limited) South Sudan
Environmental & Climate Sustainability
Lalita Devi Purbhoo Junggee (Eco Hustle Co Ltd) Mauritius
Alasana Kassama (ABK Enterprise) Gambia
Samuel Gedamu Tesfa-Mariam (Green Solutions Africa) Ethiopia
Joan Ahono Musumba (Little Big Talents) Kenya
Lesley Bopape (Lesedi Lehumo Investments Pty Ltd) South Africa
Fashion
Kubasu Monette Janet (Jumon agency Kenya) Kenya
Lilian Madyara (Style Consultants) Zimbabwe
Craig Chimtengo (Mr Rocca London) Zimbabwe
Abbasi Kaijuka (Kai's Divo Collection) Uganda
Kyomuhendo Shamim (Sham cares foundation) Uganda
Toumiat Lakhdar-Oran Fashion Week-Algeria
Family Business
Dr. Jesca Mhoja Nkwabi (KOM Group of Companies) Tanzania
Governance and Government Agencies
Tando Luyaba (Companies and Intellectual Property Commission (CIPC) South Africa
Sosthen Eugine Simiyu (Youth Governance in Action) Kenya
Yershen Pillay (Chemical Industries Education & Training Authorities of South Africa (CHIETA) South Africa
Antony Samba Buluma (Kenya Young Parliamentarians Association) Kenya
Fabrice Vavemi (Popular Action Party, Lena Bilingual Academy, Lena Holdings) Cameroon
Isaac Kigozi (Office of The President on Diaspora Affairs) Uganda
Rabiu Onaolapo Olowo (Lagos State Government) Nigeria
Benson Ochiel Ngiela (United Nations High Commissioner for Refugees) Kenya
Yvonne Mothibi (Madibeng Local Municipality) South Africa
Dr. Anthonia Opeyemi Alebiosu (Federal Inland Revenue Service) Nigeria
Health and Wellness
Sarah Mulindwa (Sarah Mulindwa) Uganda
Dr. Steve Mutiso (Aga Khan University Hospital) Kenya
Nicodimus Tinashe Mucherera (Pharm Drive) Zimbabwe
Jeremy Naidoo (Jehu Industries (Pty) Ltd) South Africa
Sebabatso Tsaoane (Black Woman Arise Women's Health Foundation) South Africa
Dr. Lilian Kerubo (DiffABA) Kenya
Human Resource and Development
Vumile Msweli (Hesed Consulting) South Africa
Andisa Liba (Float Pay and Pan African Chamber of Commerce) South Africa
Priscilla Wellington Asante (Customer Service Africa) Ghana
Hospitality
Kofi Anim-Danso (Location Accra) Ghana
Vusani Matsebula (LetsGoZanzibar) Eswatini
Journalism (Radio / TV / Newspaper)
Jeremiah FisayoBambi (Africanews, Euronews) Nigeria
Elijah Nyakundi Nyaanga (Scholar Media Group Africa Ltd) Kenya
Nyasha Michelle (BBC) Zimbabwe
Tafadzwa Zimoyo-BraveHearts Zimbabwe
Law
Nabiry Juma Jumanne (Sheria Kiganjani Company Limited) Tanzania
Inemesit Dike (The Legal Concierge) Nigeria
Logistics and Supplies
Antonio Shabir Wadee (King of Africa Logistics) South Africa
Manufacturing
Richmond Kwame Frimpong (Dawa Industrial Zone) Ghana
Michelle Janine Austin (Keegor group of companies) South Africa
Media (Digital and Social)
Élodie Ramsamy (Mediatiz Ltd) Mauritius
Allegro Dinkwanyane (Orgella Group) South Africa
Olawunmi Akalusi (RíséApp Nigeria Ltd) Nigeria
Tiwalola Olanubi (DottsMediaHouse Limited) Nigeria
Elijah Nyakundi Nyaanga (Scholar Media Group Africa Ltd) Kenya
Ashley Nyasha Muremba (Womens Voice Zimbabwe) Zimbabwe
Music & Entertainment
Gilmore Qhawe Khumalo (Paper Bag Africa) Zimbabwe
Musa Umaru (Great Moses Music Academy) Nigeria
Marketing & Communications
Kevin Kumbirai Mwenye (Kevin Mwenye Media and PR) Zimbabwe
Printing / Press and Publishing
Phanuel Matase Ramabu (PMR Media and Advertising) South Africa
Philanthropy and Charity
Humphrey Nabimanya (Reach A Hand Uganda) Uganda
Charles Tumwebaze (Together Alive Health Initiative) Uganda
Dr. Mathew Godwin Mario (Myles Leadership University) Benin
Dr Fola David (Foladavid Care Foundation) Nigeria
Zainab Ikaz Kassim (Child Aid & Sponsorship Awareness Foundation) Nigeria
Lindile Nontobeko Ngwenya (Refugees Children's Project) South Africa
Tinevimbo Terry-Anne Matambanadzo (As I Am Foundation) Zimbabwe
Velveeta Viban (I'm Human Organization) Cameroon
Rachel Wanyoike (Solidaridad Eastern and Central Africa Expertise Centre) Kenya
Nhyira Bayeh (Amanda foundation) Ghana
Theresa Farai Nyava (Sanitary Aid Zimbabwe Trust) Zimbabwe
Blessing Olugbuyi (Caritas Development and Health Initiative) Nigeria
Lucy Pearl Khofi (Women' Health Ekklesia & Imfundo Enhle Education Trust) South Africa
Oluwatimileyin Edwin (CrimsonBow Sickle Cell Initiative) Nigeria
Real Estate Development / Construction
Samson Blaque (Garnet Bricks Global Investment Limited) Nigeria
Thembisa Winston Kunene (Libertalia Group) South Africa
Science, Technology and Innovation
Aymen Gatri (Teligencia) Tunisia
Deogratius Mosha (Mainstream Media Limited) Tanzania
Dr Nchafatso G Obonyo (Critical Care Research Group)- The University of Queensland and Kenya Medical Association) Kenya
Sports
Amine Zariat (Tibu Africa) Morocco
Mmabatho Langa (Mmabatho Langa physiotherapy) South Africa
Mukansanga Salima Rhadia – Rwanda
Dr Koketjo Tsebe (Unisa) South Africa
Social enterprise
Catherine Kakolo Mongella (Earth Guardians) Tanzania
Jamila Mayanja (Smart Girls Uganda) Uganda
Isaac Macharia Mwangi (Voluntours Adventures and Anyoraa Camp Maasai Mara) Kenya
Linda Chepkwony (RiftValley Organics Africa) Kenya
Naike Andrew Moshi (Women in Management Africa (WIMA) Tanzania
Oluwole A. Olusola (African Future Leaders initiative) Nigeria
Chika Ibobo (Junior Chamber International) Nigeria
Nana Adjoa Sifa Amponsah (Guzakuza) Ghana
Theatre and Arts
Joy Mwangi- (Ada Animation) Kenya
Olu Adebamowo (Osacomms Solutions) Nigeria
Stephen Shenboyejo (Steve the Director) Nigeria
Gladman Madawaenda (Mwana waGidza) Zimbabwe
Hassana Ameley Sampah (Overflow Production) Ghana
Telecom and Mobile / Software Development
Norchen Mezni (E-Tafakna)- Tunisia
Arnold Chimambo (Zodsat) – Zimbabwe
Mamush Yisihak Wana (Joy4laborers) Ethiopia
DISCLAIMER: The Views, Comments, Opinions, Contributions and Statements made by Readers and Contributors on this platform do not necessarily represent the views or policy of Multimedia Group Limited.