It feels much easier to always go with the flow. That is to pluck the low-hanging fruits.
Going against the storm, evidently smacks of foolhardiness. Thus, not many people do that.
However, since the Sputnik V vaccine procurement scandal broke and the calls on the Minister of Health, Mr. Kwaku Agyeman-Manu to resign or be fired, started, there is this voice that keeps telling me, why don't you say a word for him. You may blame it on my 13 years long affinity to that Ministry
This is undoubtedly, a daunting task, but I intend to give it a shot. At the end of this endeavor, I hope I am able to win a few souls.
Before we proceed, I would like to reproduce few paragraphs from my article titled, "Burning of galamsey excavators: My President did not SAY what he READ".
The Machiavellian nature of the Ghanaian Politician
The word Machiavellian means cunning or scheming. It originates from the name Niccolò di Bernardo dei Machiavelli, an Italian diplomat, philosopher, politician, historian and writer. He has often been called the father of modern political philosophy and political science-Wikipedia.
You would have noticed this statement in OccupyGhana's release, "The President knows that he is wrong".
What beats my mind though is why he made those remarks. The only logical answer for me is, it is for political expediency. Ghanaian politicians can say things that make you go, ha!!!?
Worse still, they can make one say what he or she will not, even if one's parents or pastor asked them to say such a thing. Having worked with them for about 13 years in the public sector, I know that a Minister can tell a CEO to go and say what he or she does not believe in to stakeholders, just to make the politician look good.
In my opinion, the first time President Akufo-Addo himself, fell victim to this Machiavellian tactic, was when he was made to vehemently defend his appointment of 110 (Hyundai i10) Ministers. When criticised, he rationalized the appointments by saying something to the effect that the challenges of the country at the time, demanded that number of Ministers to help him bring the country back on track.
"We have a problem and what is the best way? It is better to have men and women capable of serving the nation's interests and working to grow the economy. If I succeed, you will soon find out that the brouhaha is nothing compared to the success, the end will justify the means" he claimed.
However, at a time when our GDP targets for 2020 could not be achieved and Ghanaians are reeling under the harsh effects of Covid-19 on the economy, thus requiring more shoulders to the wheel, he has rather reduced the number of Ministers to 85. A clear departure from the rationale for the justification he gave in the instance, of the 110 Ministers.
This is the Akufo-Addo I know. He definitely must have parried all the pressure from NPP executives and functionaries to maintain the huge number of Ministers – 'Job for the boys', they call it. After all, he will not need anybody's vote for anything anymore.
One other intriguing feature is how people will make recommendations or suggestions that if implemented, seem to serve the interest of the one receiving the advice, but actually benefits the originator of the idea.
I suspect strongly, that a similar situation may have played out in NADAA's public endorsement of burning of excavators and mining equipment retrieved from illegal mining sites.
My advice is that anytime he is being advised, he should convince himself that the recommendation benefits him and him only. Otherwise, "obi befa bronya hu awe akuko"- someone will advise him to that person's own benefit.
My defence
I started monitoring Mr. Agyeman-Manu since he became Minister of Health. As I said supra, I have part of my career-umbilical cord tied to an agency of the Ministry of Health.
For 13 years, the MoH HQ, as we referred to the place, was like a second office. As such, I have kept my ears on the ground. From my observation, until the outbreak of the Covid-19 pandemic, he had not exhibited any extra-ordinary leadership skills.
Hence, when the pandemic broke, I zoomed my monitoring lenses to focus clearly. While we were locked down, to protect us from the ravaging virus, through the magic of TV, I saw the man all over the place, touring treatment centres, speaking at media briefings and finally, catching the virus.
He was not alone. The Minister of Information, Director–General of the Ghana Health Service, reporters, cameramen and health workers generally, were with him in the front line, battling the virus, each, in their own way.
And it did not take long, when I heard that he had recovered and back to the battlefield- looking older and frail with puffy eyes. My reaction was this, 'nitsum) ekom3i wa ee'- some jobs are really difficult.
Under such circumstances, nobody cares, because you have accepted to do it, so you deal with it. My experience with working under crisis situations is that sometimes, even your 'oga kwataa', leaves you to your fate, not because they don't empathize, but due to the fact that they themselves are overwhelmed and at their wits' end.
So, when you brace the odds, you do so, hoping that your employers will recognize your efforts and pat your shoulders appropriately, even if you don't get everything right.
That is why sometimes, I find it difficult to understand why some employers (Martin Kpebu and all those who are calling for the resignation or dismissal of Mr Agyeman-Manu), like to punish their employees for acts of omission rather than commission. Yes. They employed the Health Minister through the mandate given to President Akufo-Addo.
Who does not make mistakes in the discharge of his/her duties? From buying khebabs and pampers with state funds to signing contracts in languages we can't read and ending up in Hair Salons, we have seen it all.
I concede though, that some acts of omission are pure cases of negligence. But there are the ones that are mere oversights too.
What is important is to identify the Mens rea (intent) and if there is no crime intended, you caution. Thus, if the evidence is clear that the omission was deliberate with intention to revert to the right course, as in the case of Mr. Agyeman Manu, why punish? More so, when no money has been lost in the process.
If on the other hand, you prove beyond reasonable doubt that crime is or was intended, then you can even go ahead and kill a fly with a sledge hammer.
So, I say without equivocation that if Mr. Agyeman-Manu or anybody is found to have INTENDED to benefit personally, aka 10%, let no stone be left, in hitting at him so hard, legally.
Agyeman-Manu's offence
Here is the man, Mr Kwaku Agyeman-Manu; Chartered Accountant, former Deputy Minister of state, former Chairman of Public Accounts Committee (PAC) for four years, and current Member of Parliament for Dormaa Central.
As Chairman of PAC, he surcharged public agency heads and other government officials for failing to adhere to procurement practices. In some cases, he led PAC to recommend prosecution of these errant public servants.
This is the Man(u) who is said to have flouted the provisions of article 181(5) of the 1992 Constitution which requires, "all international business or economic transactions to which the Government is a party, to be laid before Parliament for approval before it can come into effect."
He is also said to have breached the Public Procurement Act, 2003, (Act, 663) and Amendment Act, 914 of 2016. Section 40 and 41 recognise the use of single source procurement. However, because it is considered to be a non-competitive procurement method, its use is subject to approval by the Public Procurement Authority in order to check abuse by procurement entities.
This is worthy of note.- "Single Sourcing decisions are usually made at strategic and top management level." (Leenders et.al, 2007).
The proponents of #AgyemanManumustgo, contend that having elected to ignore these laws, he must suffer the penalty for it.
The first thing that came to my mind when the calls started was, what has happened to, "thinking outside the box? What about the end justifies the means? What do we do with, 'the law is made for man and not man for the law?'
In leadership class, a key distinction between Leaders and Managers I stored in my memory is this, 'Leaders think outside the box, Managers implement rules and regulations.'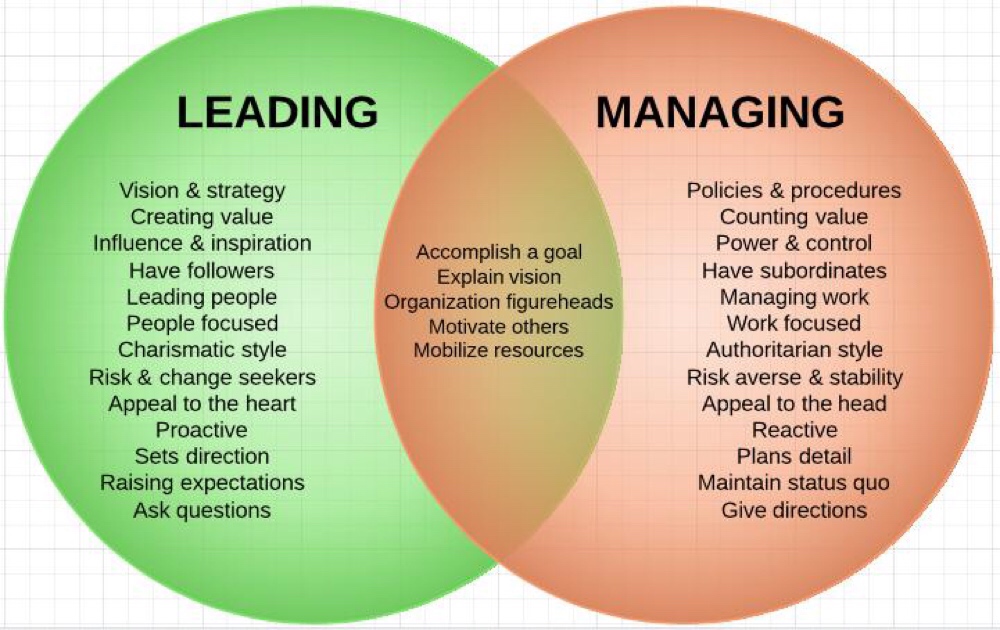 You have elected (election petition regardless) a President who has delegated Mr. Agyeman-Manu to lead the Ministry of Health to formulate policies and programmes to ensure that we are all healthy.
The Ministry has couched for itself a vision, "to have a healthy population for national development" and a tagline that says, "Health is Wealth". Then, a pandemic that is killing hundreds of thousands across the globe hits Ghana. Not even almighty US of A is spared.
In the absence of vaccines, national governments, UN, AU, SADC and ECOWAS officials looked on helplessly, as people die. The only remedy; wearing of nose masks, washing hands under running water and sanitizing hands frequently, prove good but not good enough.
Former President Rawlings, Sir John, notable Medical Doctors and Nurses as well as Ghanaian personalities succumbed to the virus.
The death toll kept rising globally, until about nine long months later, when an antidote was found- Sputnik V, Moderna, Pfizer-BioNTech, AstraZeneca and Johnson and Johnson vaccines.
This drug became a scarce commodity. Clearly in tune with economics theorem of demand outstripping supply.
I have lived long enough to know what the term 'Kalabule' means (Selling goods at exorbitantly high prices) and the fact that when food crops such as; tomatoes, onions, okro and avocado pear are not in season, their prices hit the roof.
Therefore, when it emerges, that my Minister of Health has bought a dose of Sputnik V vaccine at $19.00 instead of the going market price of $10.00, the journalist in me raises eye brows which are quickly lowered, by my 'O', 'A' Levels and undergraduate level economics- when the demand curve rises at an increasing rate while the supply curve falls at a decreasing rate, price increases until an equilibrium is arrived at.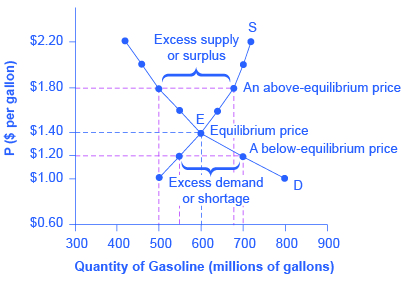 It is only when supply exceeds demand that price falls. Indeed, it falls until the commodity becomes almost valueless. For instance, when the pandemic was at its peak, nose masks were sold for between GHC5:00 and GHC6:00. Now the surgical one (blue) is sold at 5 pieces for GHC1:00. The reason is obvious- demand is far less than supply- 'Ebu'.
Ghanaian traders who import goods from Nigeria and China will tell you that, when they don't get dollars to import their wares, they buy (exchange cedis) it at cutthroat rates on the black market if they want to remain in business.
The Man(u) says he looked for vaccines from official sources like a needle in a hay stack to no avail. A middleman called Sheikh Ahmed Dalmook Al Maktoum, a shady character, allegedly, comes selling the scarce commodity at a scarcity-induced price of almost double the market price, what shall a leader do? Think outside the box or implement laws and regulations?
That's how Part I of this endeavor to defend what seems impossible ends.
Watch out for Part II.
Let God lead.
The writer works with Myjoyonline.com. Email- eric.mensah-ayettey@myjoyonline.com
DISCLAIMER: The Views, Comments, Opinions, Contributions and Statements made by Readers and Contributors on this platform do not necessarily represent the views or policy of Multimedia Group Limited.