The UK branch of the Ghana Nurses Association has recommended that government considers embarking on free distribution of face masks and sanitisers in the wake of the increasing spread of the Covid-19.
The Association says the gesture will help people who genuinely cannot afford the buying of the items to also use them to protect themselves.
At the handing over of personal protective equipment to the Cape Coast Metro Hospital, members of the Association expressed worry about the rate of spread of the COVID-19. They say many people in Ghana are not adhering to the protocols associated with the pandemic and the earlier something was done to address the situation, the better.
A member of the Association, Nana Kwame Acheampong spoke to JoyNews after the handing over of PPEs to the Cape Coast Metro Hospital.
"We want government to act fast by distributing free facemasks and sanitizers to the populace while it increases education on the virus. Many people are still in a state of denial and that's disastrous," he said.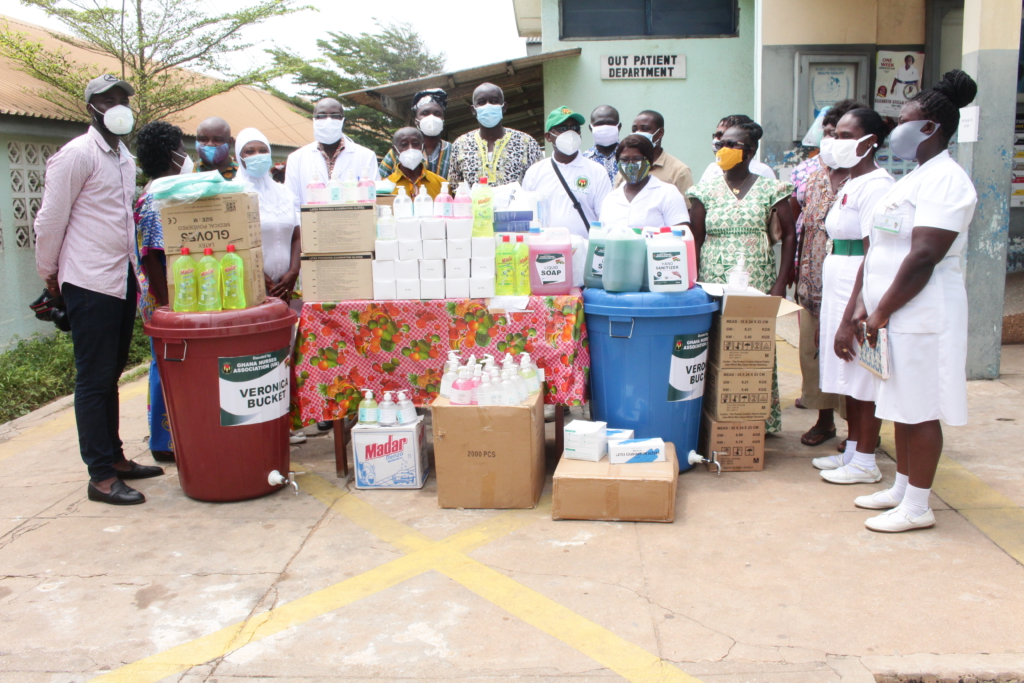 The Association says, while many have the means of getting the face masks and sanitisers but are simply not abiding by the protocols, others simply cannot afford them.
Mr Acheampong called for a deliberate effort in educating the masses on the harrowing effect of the novel coronavirus.
"There must be a consistent education aimed at ensuring compliance of the laws fashioned out as a result of the pandemic," he urged.
A former President of the Ghana Nurses Association, Kwabena Koduah, handed over the items to the hospital.
The Deputy Director of Nursing Services at the Cape Coast Metro Hospital received the items on behalf of the facility and promised the items would be used to help fight the virus.