The Ghana National Association of Teachers (GNAT) has lamented the delay in the release of the Social Security and National Insurance Trust (SSNIT) and Tier 2 pension contributions by the government. 
Speaking at a ceremony to commemorate World Teachers' day in Ho, on Wednesday, the Ho District GNAT Chairperson, Rose Tipong Asare, urged the Finance Ministry to release the funds immediately. 
"Our pensions are very very important to us, so we beg the employer to release the funds to the fund managers so that at the end, we can get something when we retire. That is our blood", she said.
World Teachers' Day which was established in 1994 commemorates the signing of the 1966 UNESCO/ILO recommendation.
This has to do with the Status of Teachers, identified as the standard-setting instrument that addresses the status and situations of teachers across the world.
Members of the GNAT in the Ho Municipality, Ho West, Adaklu and Agortime Ziope Districts gathered at the GNAT Hall to commemorate the day.
Mrs. Asare also expressed worry about the delay in distributing laptops to teachers – under the 1 Teacher, 1 Laptop policy – though monies have been deducted from their salaries.
She also lamented the lack of teaching and learning materials in schools making it difficult for teachers to deliver their mandated duties.
The Dean of the Business School of the University of Cape Coast, Prof John Gatsi, indicated that Ghana's current economic status could impede the work delivery of the teacher.
"The economic environment with uncontrolled exchange rate, high inflation, and low production of staple foods can negatively affect teacher commitment, dedication, innovation and productivity", he detailed.
He, therefore, entreated the government to efficiently manage the economy to benefit the teacher to enhance productivity.
The Member of Parliament for Agortime-Ziope, Charles Agbeve, asserted that stakeholders are only focused on logistical development in the education sector, neglecting the teacher.
He lamented how accommodation is provided to health workers by the government in rural areas, while teachers are left to their fate when posted to same areas.
"Every CHPS compound we build, we make sure we put up accommodation for either the midwife or the in-charge. But today, we put up classroom blocks and where the teacher will stay is not even necessary", he said.
The Volta Regional Minister, Dr. Archibald Letsa, who outlined the important role of the teacher to the development of the country, emphasized the government's commitment to improving working conditions of teachers. 
"Government will continue to ensure that conditions of teachers are improved significantly not only to motivate the existing teacher force but also serve as a catalyst to attract more skills and dedicated persons into the profession.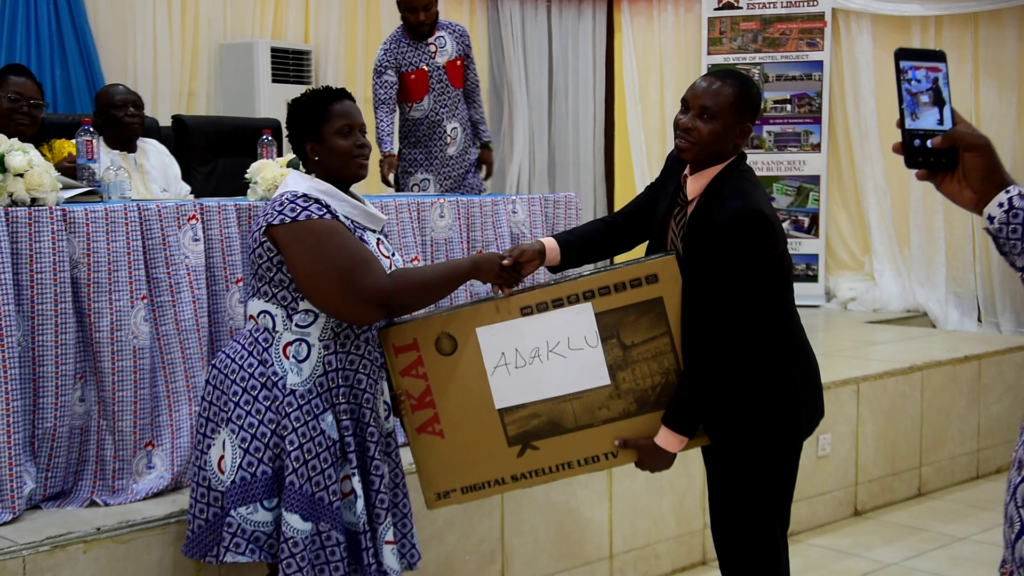 Well deserving teachers from the Ho Municipality, Ho West, Adaklu and Agortime Ziope Districts were awarded for their distinguished dedication to service.
DISCLAIMER: The Views, Comments, Opinions, Contributions and Statements made by Readers and Contributors on this platform do not necessarily represent the views or policy of Multimedia Group Limited.