Close to 400 radio stations are operational in Ghana, with majority of them being regional stations.

With increasing internet penetration, many radio stations are gradually shifting programming to social media, particularly Facebook and YouTube.

"Go to Facebook" has recently become a mantra on many radio programmes.

Does it mean that radio is gradually losing its significance?

Isaac, an ardent listener of Luv FM's Drive Time Show expressed his displeasure in pidgin via a WhatsApp voice note to another presenter, James.

"Hi, James. Some observation about DJ Reuben and Baby Lala's show: the time dem dey do the programme bi the time we close and we dey drive back home. They're always telling people to go to Facebook. And in my attempt to pick my phone and go to Facebook, I nearly crashed my car," he said.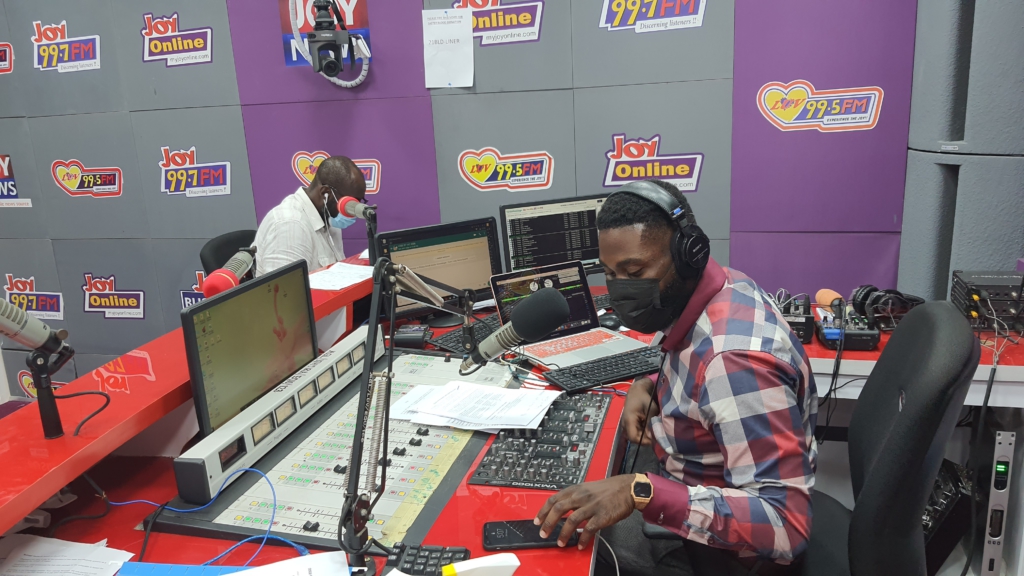 Show Host, DJ Reuben, had posted a funny footage and asked listeners to visit the radio station's Facebook page.

In his quest to access the much-touted video, Isaac lost focus and nearly hit the back of another car.

Digital-first craze

According to Datareportal.com, mobile connections in Ghana have reached 39.77 million.

As of January 2020, there were 14.75 million internet users in Ghana of which 6 million are social media users.

Digital First has become a slogan in the major media houses. From Multimedia Group to Media General, social media teams have been assembled in an effort to get a piece of this 'net cake'.

The team consisting of graphic artists and writers are intermittently posting funny videos, puzzles and quizzes to increase reach and subscription.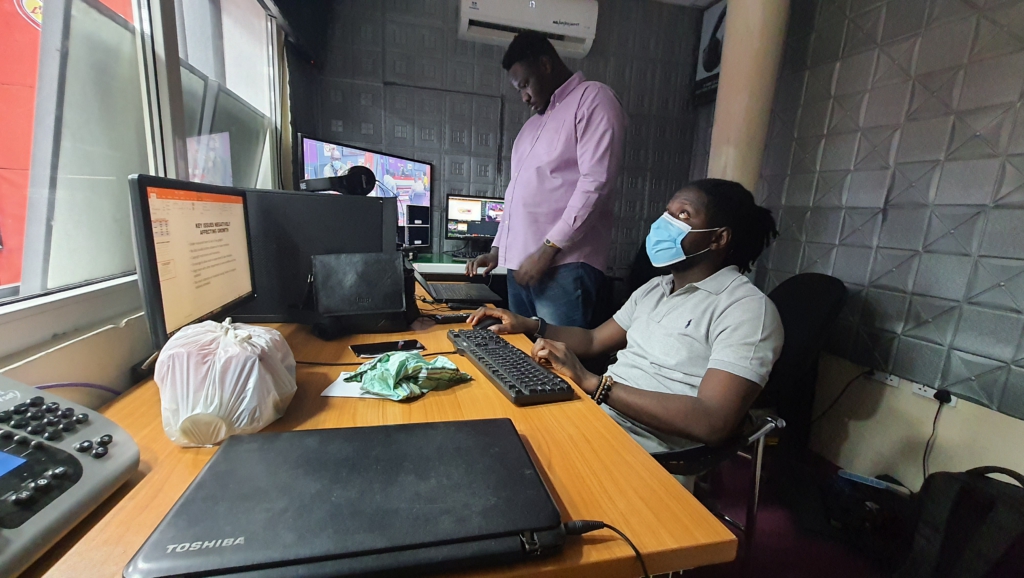 Kofi Asante, a show host and manager at Akoma FM, a subsidiary of Media General, believes Facebook enhances radio programming.

He thinks it leads to a better appreciation of discussions.

"Radio is about giving a pictorial description or understanding. You need Facebook to give something vivid to the listener. Anytime you're talking about an event and you post pictures there, you'll realise the numbers increase," he observed.

Events and Promotion Executive at Luv FM, James Alfred Hermans, says the new media provides another channel to make extra revenue.

"It has expanded our market and aided advertisement of our events. Now, there are clients who even request we put their products on our streamed programmes," he said.
Radio losing its focus?

On another show, Metropolitan Mix on Luv FM, the show host, Nana Akua has assembled people of different ethnic backgrounds to the studio to celebrate Ghana's Independence Day.

The guests were asked to dance while listeners were beckoned to go watch on the station's Facebook page. The live views instantly rose to 121 from 75.
Despite the craze for social media, radio continues to maintain its loyal listeners. Are many media houses unfairly sacrificing their core listeners to the few?
Kofi Asante, who is also host of the Morning Show, 'Ghana Akoma' thinks Facebook viewership gives a wrong impression of audience.

"Every radio station has a target and reach. Most times you're looking at how to solve issues of a particular community.

"If you measure your audience by the Facebook, you'll realise many are not coming from the community, though may have bearing on extended viewers.

"If the numbers drop and you're not careful you'll have a wrong impression you're not being listened to. Your core audience might not even be on Facebook or social media but you'll still be solving their problems," he pointed out.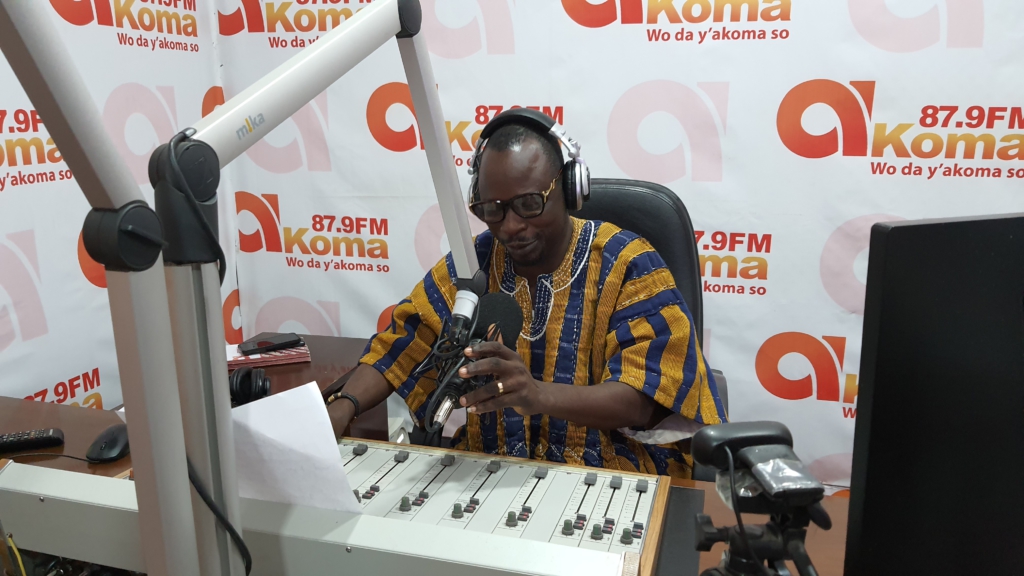 Nhyira FM's sports analyst, Bismark Owusu-Bempeh is worried radio content is now moving away from painting the right picture of discourse to describing what is being shown on Facebook.
He argues it is now "the most difficult time to be a traditional listener."
"How then do a typical radio listener relate to you describing the visual while listening on radio," he added.
Bismark admits there are times radio presenters are forced to introduce an unrelated matter to a discussion to drive traffic.
"Sometimes you'll see a viral video and whether it's related to sports or not, you bring it on board to get numbers on Facebook," he recounted.

The situation has become a burden on shows and producers. Williams Anane, a producer for Nhyira FM's Obra show, observes sometimes shows delay as a result.

He says getting non-copyright videos to upload can also be daunting task.
"Because of internet issues, uploading videos becomes difficult and the presenters don't want to speak. They'll wait till they see the videos uploaded.

"Uploading videos can be a pain. We'd unknowingly upload a copyright video and we'd get into trouble," he revealed.
Bismark envisages a time radio contents will be dropped due to unavailable accompanying graphics.
"Now it's all about 'come and watch the video'. I'm afraid, there will be a time if you don't have visual for a content, radio stations will be tempted to neglect it hitherto were very important," he said.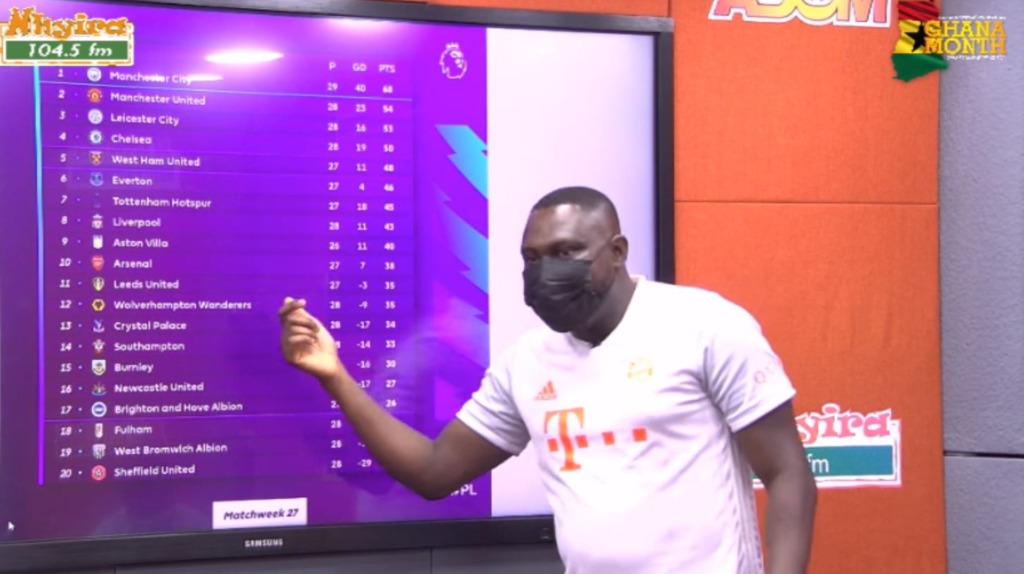 Sensationalism

Ipsos, GeoPoll among others have for years rated radio and TV stations in Ghana.

However, social media subscription and viewership have become another competitive arena for media houses.

Co-host of Luv FM Drive's Time Show, Baby Lala, maintains it has become crucial for increased social media presence.

"We want to make sure people go there to grow our numbers. It's an effort," he emphasized.

However, a 2006 report has tagged Ghana's media landscape as "irresponsibly sensational".

Kofi Asante says the new trend is worsening the situation.

"Because we want to get traffic on Facebook, we become unnecessarily sensational. We get things that will wow our audience on Facebook, even things which are not wholesome," he said.


Responsible media
Arkoh, a taxi driver also complains he is sometimes tempted to pick up his phone and visit Facebook to watch an interesting video being advertised.

"It's really tempting," he admitted.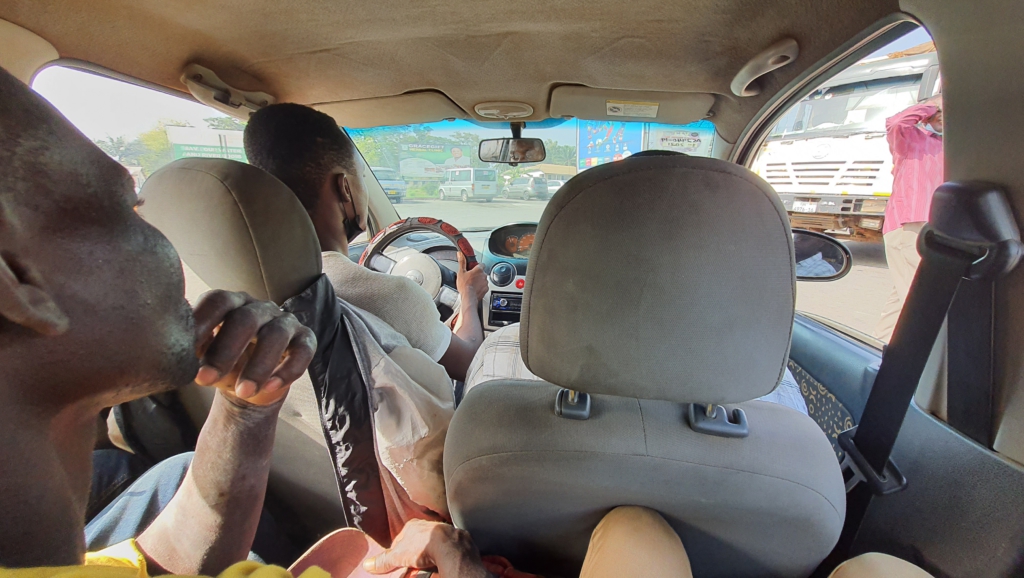 While programmes manager of Luv FM, Franklin Wereko-Brobbey thinks blending the two is inevitable, Kofi Asante cautions, "If we're not careful, we'll lose sight of our main target, the mass market."

Franklin recommends, show hosts issue cautions particularly to drivers to desist from accessing Facebook while driving, when posts are announced.

"Just like we say, 'don't drink and drive', we should tell them that, the video we're about to show might destruct you. Park, if you want to watch it or get home before you watch it, and any discerning listener will know we did the right thing," he said.

DJ Reuben alternatively advocates "playing audio versions to listeners if available so they wouldn't have go to Facebook to access the video."