Government has announced that motorists who ply tolled roads across the country, will no longer be required to pay tolls immediately after the Budget is approved.
The Finance Minister disclosed this during the 2022 budget presentation on the floor of Parliament on Wednesday.
"Government has abolished all tolls on public roads and bridges. This takes effect immediately the Budget is approved," he announced
Although he said the tolling system has played a crucial role in funding the expansion of Ghana's road infrastructure, the Minister noted that tolling points create unpleasant situations.
"Over the years, the tolling points have become unhealthy market centres, led to heavy traffic on our roads, lengthened travel time from one place to another, and impacted negatively on productivity.
"The congestion generated at the tolling points, besides creating these inconveniences, also leads to pollution in and around those vicinities," Ken Ofori-Atta said.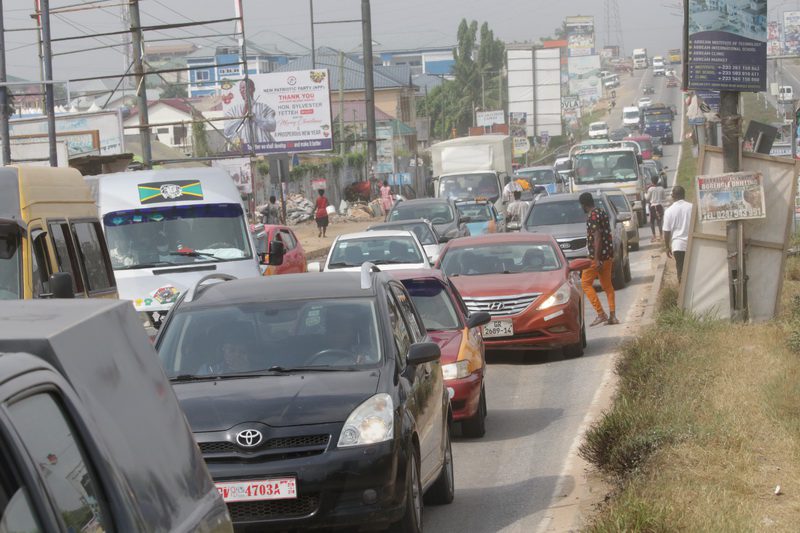 To address these challenges, he said that it is necessary for the government to take a decision against the set up of tolling points.
Ken Ofori-Atta mentioned that the "toll collection personnel will be reassigned"
"The expected impact on productivity and reduced environmental pollution will more than offset the revenue forgone by removing the tolls," he added.
Alternatively, the Finance Minister said, "a portion of the proceeds from the E-Levy will be used to support entrepreneurship, youth employment, cyber security, digital and road infrastructure among others. 3y3 Baako, Ye nyinaa be tua."
Earlier, the Information Minister, Kojo Oppong Nkrumah, had indicated that just about 30% of vehicles in the country pay road tolls.
Kojo Oppong Nkrumah said that the money generated from these road users was not enough to cater for the expansion of road infrastructure across the country, hence, the need to "come to an era where everyone pays something."
Speaking to Joy Business' George Wiafe on Wednesday, the Information Minister indicated that road tolls will not be included in the cost of petrol.
He argued that analysis made by the government showed that such an action would have far-reaching consequences on the standard of living of Ghanaians.
"Our analysis shows the consequence and the kind of hardship that it could bring on food prices, transport fares, and general inflation.
"So you may have to move from there and move to some other measure that allows a lot more people to participate in it and at the same time protect the poor and the vulnerable," he said.
DISCLAIMER: The Views, Comments, Opinions, Contributions and Statements made by Readers and Contributors on this platform do not necessarily represent the views or policy of Multimedia Group Limited.