Government has been called upon to devise a strategy to support and promote Open and Distance Learning (ODL) in order to get it entrenched in Ghana.
The proponent, Prof Goski Alabi, Consulting President of Laweh University College, explained that a deliberate strategy has become necessary to erase the negative perception of inferior quality which is undermining Open and Distance Learning.
According to Prof. Alabi, in the past, a statement purported to have come from the Ministry of Education that sought to categorise certificates from face-to-face universities differently from those of online universities led to the formation of the erroneous impression.
She believed a deliberate policy from the Ministry of Education and Ghana Tertiary Education Commission (GTEC) would deal with the issue in an effective manner.
She made the call while addressing the Third Graduation Ceremony of Laweh University College on November 25 at the University, Nungua in Accra.
Prof Alabi also advocated the introduction of what she described as Work-Based Learning into Ghana's Educational System so that those who are into vocations such as masonry, carpentry, electricians and auto mechanics, and possess the proven capacity to pursue further education, to do so. Such category of persons, she said, needed a flexible and convenient structure of teaching and learning as provided for in ODL.
She submitted that ODL has contributed significantly to Ghana's Gross Enrolment Ratio for Higher Education which currently stands at 18.8 per cent.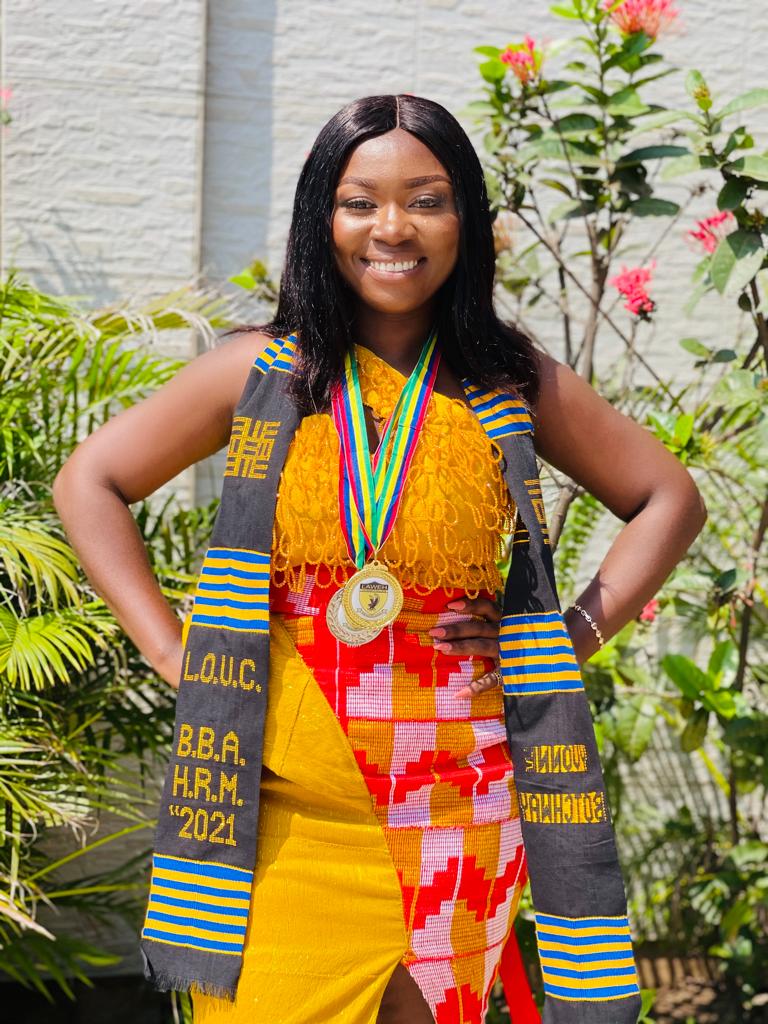 The Deputy Director-General of GTEC, Dr. Ahmed Jinapor, who stood in for the Director-General, complimented Laweh University College for demonstrating a commitment to its cause of blended method of instructional delivery.
Dr Jinapor agreed that ODL would play a crucial role in Ghana's determination to achieve its target Gross Enrolment Ratio of 40 percent for Higher Education by 2030.
According to him, one of the best marketing tools of Laweh is the performance of its graduates as they go into the world of work.
He, therefore, advised the new graduates to guide, guard and protect the Laweh brand in whatever they do.
He urged Laweh to keep to its mediated learning approach despite its change of name from Laweh Open University College to Laweh University College.
A total of 38 students were graduated, consisting of 13 masters and 25 bachelor students, in various business programmes.
John Kwabena Yorke was adjudged the Overall Best Graduating Postgraduate Student while Yvonne Botchway emerged the Overall Best Graduating Undergraduate Student.