A German court has jailed a far-right gunman for life for his deadly attack on a synagogue in the eastern city of Halle last year.
Stephan Balliet, 28, shot and killed a female passer-by and a man at a kebab shop after failing to break into the synagogue on 9 October 2019.
Only a heavy, bolted door kept him from firing at 52 Jewish worshippers marking the Yom Kippur festival inside.
It nearly became Germany's worst anti-Semitic atrocity since the Nazi era.
Balliet expressed no remorse for the attack on the synagogue.
During his five-month trial, Balliet denied the Holocaust in open court – a criminal offence in Germany.
He said that "attacking the synagogue was not a mistake, they are my enemies".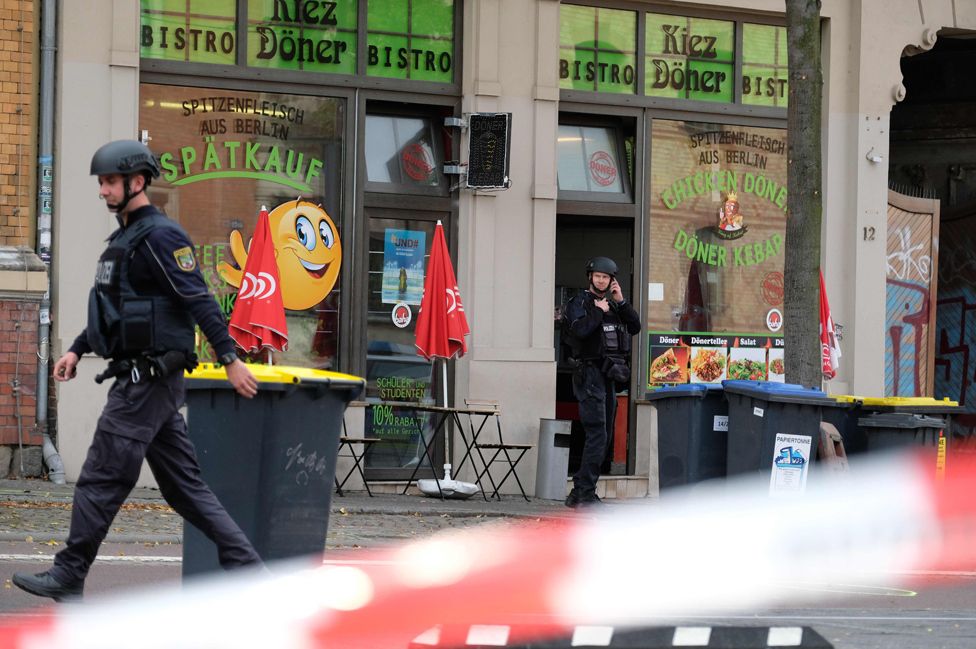 He wore combat fatigues on the day of the attack and filmed the shooting, broadcasting it for 35 minutes on the internet.