The Government of India says it will prioritise Ghana among African countries for development assistance, post-Covid-19.
India had over the years extended developmental assistance to Ghana worth over S$500 million under 'Lines of Credit' and an additional amount of $500 million under 'Buyers Credit' for various projects.
But with the devastation caused by their economy, Indian High Commissioner to Ghana, Sugandh Rajaram told the host of Market Place on Joy News, Charles Ayitey, that India will provide development assistance to African economies on a "priority" basis.
According to him, Ghana is in good standing to meet this reform.
"There is the need to balance the domestic needs together with the assistance needs. If the kitty has been reduced, the assistance coming out of the kitty will also be reduced and you need to prioritise. Some countries with genuine needs and assistance will be prioritised over some other countries – Ghana will be given full access," he stated.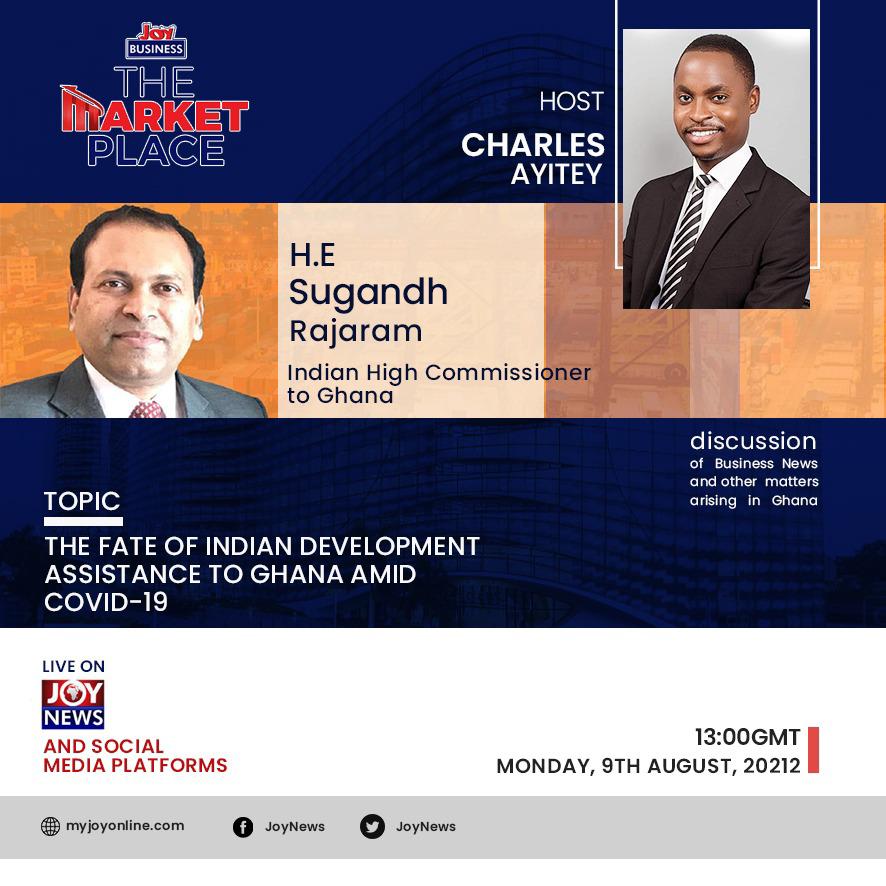 In July 2021, the governments of India and Ghana undertook a review of the entire gamut of bilateral, regional, and international issues of mutual interest.
The co-chairs took stock of the exchange of bilateral visits, holding of joint commission meeting, bilateral trade & investment, development partnership, capacity building, defense cooperation, security related issues, people to people linkages, among others.
Both sides agreed to take steps to enhance the depth and the momentum of engagement which would be a mutual benefit.
They noted with appreciation their cooperation on Covid-19 related issues, including the donation of 50,000 Covid-19 vaccines by India to Ghana as a gesture of friendship & solidarity and 6,00,000 Covishield made-in-India vaccines under COVAX initiative.
The full interview with the Indian High Commissioner will air on the Market Place on Joy News on Monday, August 9, 2021 at 1 PM Ghana time.