The theme of the recently ended Aspen Institute of Development Entrepreneurs (ANDE) Annual West Africa Regional conference in Accra, was "Accelerating Small and Growing Business Growth in Africa".
During the conference which was held on 19 th -20 th July, The International Trade Centre's Netherlands Trust Fund V (NTF V) brought the theme to life with an on site showcase of six Ghanaian cocoa and coffee agribusiness SMEs from its ongoing four-year partnership (July 2021- June 2025) between the Ministry of Foreign Affairs of The Netherlands and the International Trade Centre to support micro, small and medium-sized Enterprises (MSMEs) in the digital technologies and agribusiness sectors.
The programme supports both sectors in Ethiopia, Ghana, Senegal, and the digital technologies in Benin, Cote d'Ivoire, Mali and Uganda.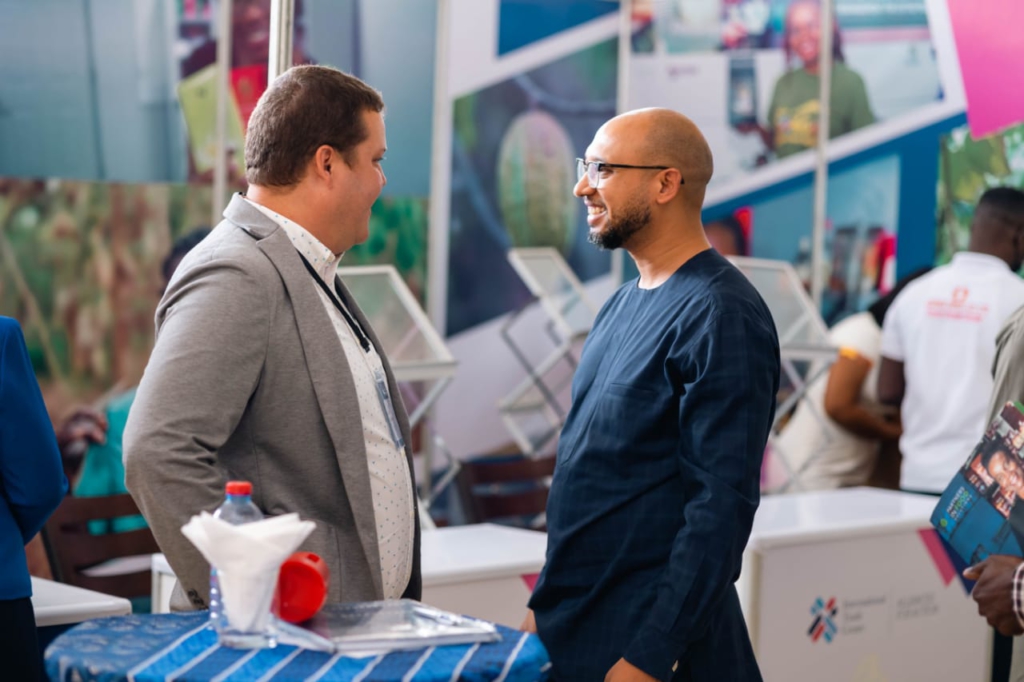 In Ghana, the support of cocoa and associated crops sector agribusinesses focuses on strengthening business-friendly ecosystems, offering resilient business models, links to national and international business and investment opportunities, and digitalising traditional MSMEs.
Another conference highlight presented by UN ITC was a Micro Talk on Digitizing Agriculture presented by Isaac Newton Acquah, the National Project Coordinator at International Trade Centre NTF VTech Sector.
Recent accomplishments of ITC include:
• Taking several startups from across West Africa to Africa Arena in Dakar, Senegal where Survey54 from Ghana won best Seed Stage Start-Up and was invited to Africa Arena Paris, France
• Taking 3 companies from Ghana to London Tech Week and Ghana Tech Showcase to interact with investors and potential buyers of services 
• Created partnerships with financial institutions to get interest rates at 10% for our cohort
• Created a partnership with Blossom Academy to supply skilled data scientists to various tech companies
• Provided capacity building on various innovation tool kits to aid growth
• Introduced the startups to Investors from Seed Stars Africa Ventures
UN ITC joined development partners such as USAID, FMO, and Impact Investing Ghana in partnering with ANDE for the Regional Conference leading Investors, Entrepreneurship Support Organizations and Entrepreneurs to promote better connections and support entrepreneurial ecosystem growth across West Africa.
DISCLAIMER: The Views, Comments, Opinions, Contributions and Statements made by Readers and Contributors on this platform do not necessarily represent the views or policy of Multimedia Group Limited.