This year's Mother's Day was celebrated in style by the Joy Brands on Sunday, May 8, 2022.
Three lucky young winners of the 'Frytol Joy FM Cook for Mama' promotion were invited to participate in an all-expense paid cooking session for their moms.
Prior to the event, listeners of Joy FM and Hitz FM as well as viewers of Joy Prime, were asked to share a photo of themselves and their mothers, together with their mothers' favourite meal and a list of the ingredients used in preparing the meals.
Naa Akoshia Otoo and Francis Fiifi Kwabena, both 14-year old as well as 25-year old Jerome Yankey got the opportunity to cook their mothers' favourite rice meal for them on Mother's Day, using Fortune Delight Rice and Frytol Vegetable Cooking Oil.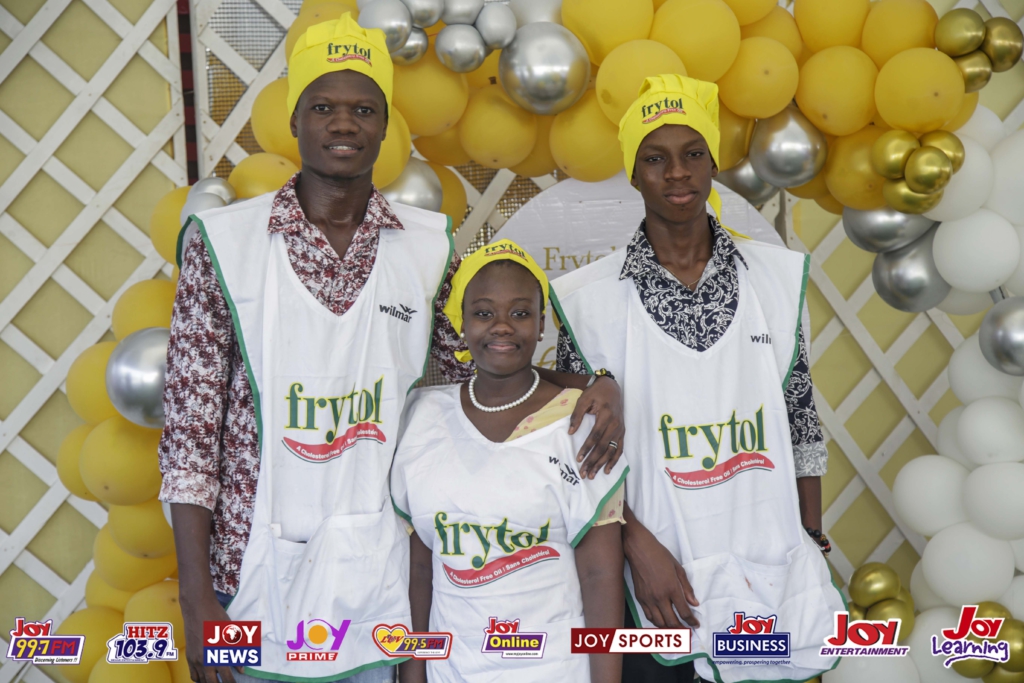 All three mothers were present and delighted by the warm reception, colourful atmosphere and the cozy environment. Akweley Ohui Otoo, Gardina Banaama Yenly and Janet Kuwui, were all treated with dignity, and celebrated in various ways, as they enjoyed finger-foods, in anticipation of the Mother's Day meals prepared by their children.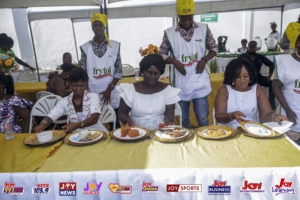 Naa Akoshia prepared Plain Rice with Garden Eggs stew, while Francis prepared a Ghanaian delicacy, 'oiled rice', locally known as 'Angwamo'. Jerome also prepared his mom's favourite meal, Jollof with Fried Tilapia.
After all was said and done, each mother was impressed and enjoyed the meals to the maximum. They also took home hampers and other gifts from sponsors.
Naa Akorshia, Francis and Jerome were all rewarded for participating in the 'Cook for Mama Promotion', and took home gifts from Frytol, City and Habitat, Woodin, Ayiwa Restaurant, Mobile Doctors and Nestle Ghana.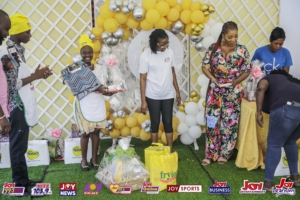 The event was hosted by Mauvie Hayford, Kofi Hayford and Naa Adjele Doku, who entertained all present, including dozens of mothers whose children won gifts for them in the promotion. They also took home pieces of cloth from Woodin and other gifts from Nestle Ghana.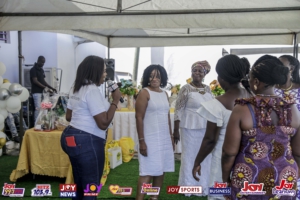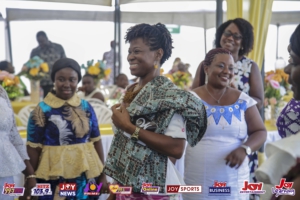 Channel Manager for Joy Prime, Emily Nyarko expressed her heartfelt appreciation to all participants. "We are excited to have young people participate in this event to help put a smile on the faces of their beloved mothers on this special day. Thank you all for coming, and especially to you mothers, stay blessed. We are also grateful to all our sponsors for throwing their weight behind this event to make a great success."
The Cook for Mama event was put together by the Joy Brands to celebrate deserving mothers of its cherished listeners and viewers, while essentially marking the annual Mother's Day celebrations.
Below are some more photos from the event