The annual JoyNews Ecobank Habitat Fair has the potential to help address significantly the over two million housing units' deficit in the country, Managing Director of Ecobank Ghana, Daniel Sackey has disclosed.
This is due to the kind of platform provided by partners in finding solutions to the perennial housing challenge.
Speaking at a ceremony to launch this year's JoyNews Ecobank Habitat Fair, Mr. Sackey expressed confidence that the event is a significant platform to provide solutions to the housing needs of the many house-seeking Ghanaians.
According to him, Ecobank Ghana which is the headline sponsor for this year's event identify itself with national issues, and as such housing which is one of the major national challenges, is dear to the bank.
"We at Ecobank identify ourselves with issues of national interest and I dare say today one of the major issues of national interest is housing. And if you listen to the Finance Minister [Ken Ofori-Atta] recently, one of the key things he talked about is to make housing available and at affordable rate. So this is a major step, one bringing funding together and two working with the partners here."
He further pointed out that "we believe that there is a unique proposition we [Ecobank Ghana] and partners are bringing to the table. At Ecobank, we have solutions for everybody."
Mr. Sackey pledged Ecobank's commitment to work with as many workers as possible to realise their own dreams of owning houses comfortably, peacefully and happily.
Ecobank to offer swift financial solution for Ghanaians to own houses
Mr. Sackey also expressed confidence that his outfit is ready to support the government quest to address the huge housing deficit which require the construction of 100,000 housing units every year to bridge the gap in the not too distant future.
Using the Ghana Living Standards Survey carried out by the Ghana Statistical Service where the total stock of houses in Ghana in 2010 was 3.4 million housing units and 5.2 million housing units 10 years later, the Ecobank MD advocated for the use of workers pension as collateral for mortgage, to enable them own homes without going through stress.
"We are all aware that one of the hindrance to people not being able to access mortgages is the initial 20% deposit that is required. So, if you looking at a house that is even worth ¢100,000, then you need to raise ¢20,000; obviously, the ¢100,000 will not give you anything significant. That initial deposit required has always been a barrier for a number of people who want to climb the housing ladder", he lamented.
"So, we said that given that every worker or most workers have access to pensions that are growing, we believe that you should not wait until retirement before you'll be able to access your pensions and acquire a house. Why can't we put our heads together, work with the pension fund trustees and ensure that your pension that is being built up can start working for you from now?. That initial 20% can be provided using your pension as collateral, so it takes away the initial headache where you need to provide this deposit", he further noted.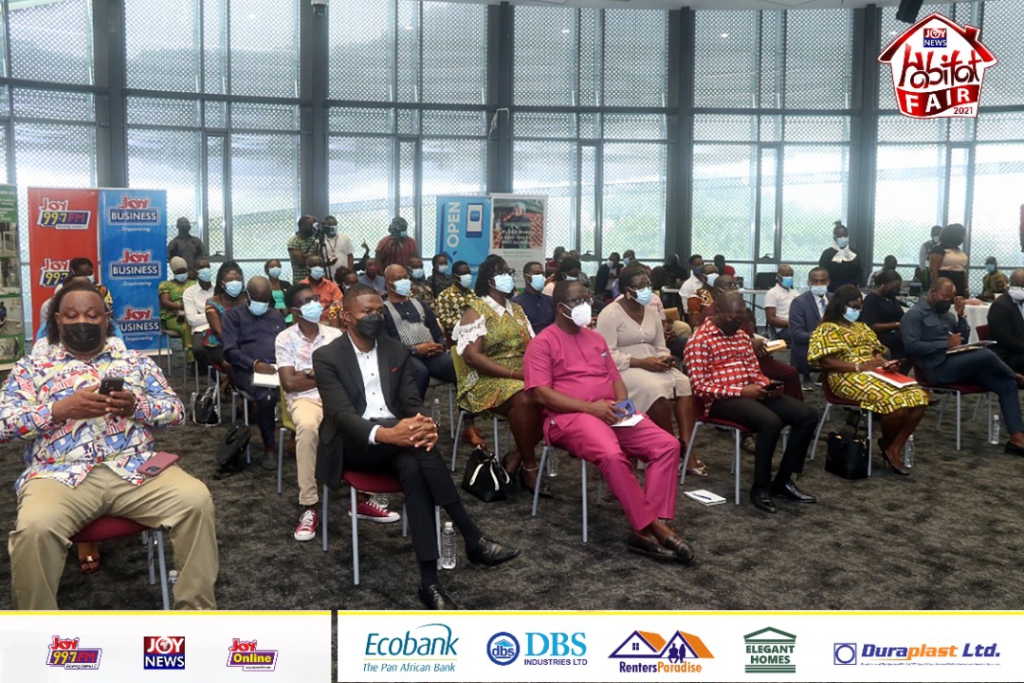 Key stakeholders to be present at Habitat Fair
All the key stakeholders in the built environment, from financier to property providers and producers of construction materials will all be present at this year's event, expected to come off in October 2021.
Mr. Sackey said "if you are looking for a solution to your housing problem, all the key stakeholders you need are part of this event [Habitat Fair] and are represented in this building [launch ceremony], and that says a lot about the solution that will be available. Housing is a challenge in Ghana. When everybody get to some level of adulthood, one of the first things on your mind is how you could own your own place of abode. I'm also sure that all workers will love that after having worked for so many years, you can always retire at the end of the day to your own home and sleep peacefully."
"This event is key. We all have dreams and owning a house is one of the dreams and we believe that together with the partners gathered here, we are in the position to help you realise your dream", he added.
JoyNews promises extraordinary and exciting housing fair
The Chief Operating Officer of the Multimedia Group, Ken Ansah, assured prospective house owners that this year's Habitat Fair will be extraordinary with various programmes and packages line up for them.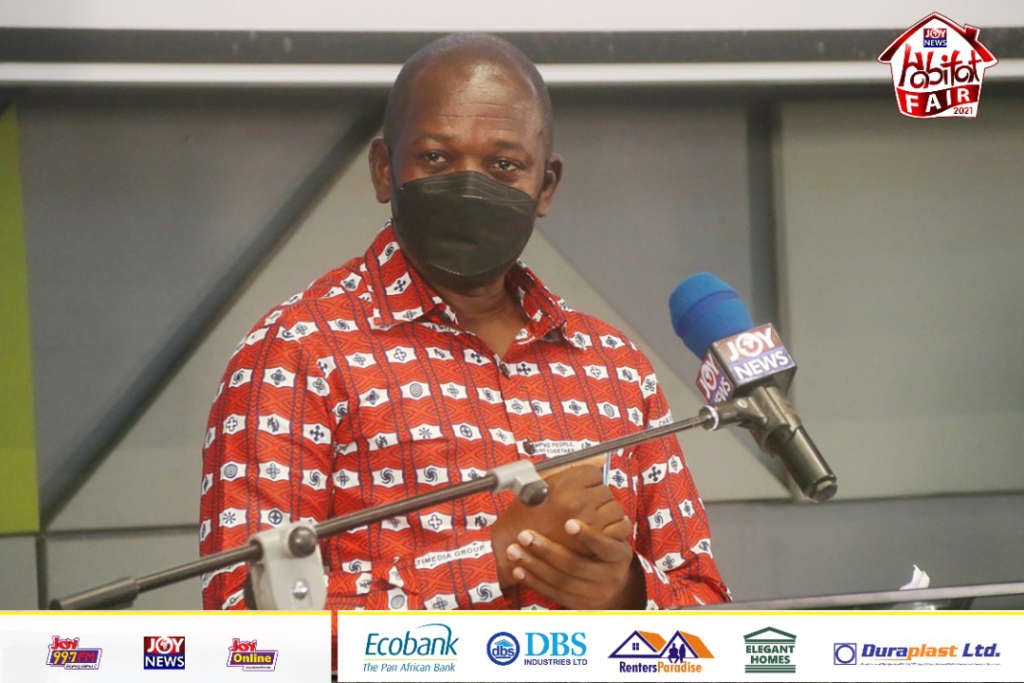 According to him, the track record of the housing fair points to the fact that their expectations will be far more than exceeded.
"We at JoyNews and Multimedia are facilitating and creating a platform for this great solution [Habitat Fair] to come together and to be presented to you who needs a home and to get you a one-stop location, where you can tap into the various services."
"Over the period, this same solution has demonstrated to us that if you want to build or acquire your own house, the partners are readily available for you. We believe that as we've been doing previously, particularly last year, we will also be delivering to you a super super programme that at the end of the day will deliver results to you out there who need a home to buy."
The 2021 JoyNews Ecobank Habitat fair is under the theme, "Home ownership – to build or to buy".
Some of the partners that will take part in the fair are DBS, Planned City Extension, Duraplast, Sam Renters Paradise and General Construction Limited.