Lynx Entertainment signee, KiDi, has made it to the Billboard Top Triller Global Chart with the remix of his hit song Say Cheese.
This comes barely three days after the release of the songs that featured Grammy award winning producer Teddy Riley.
Say Cheese remix debut on the chart at number 15. The song comes after Cardi B and Megan Thee Stallion's WAP and is followed by Latino singer Ozuna's Caramelo.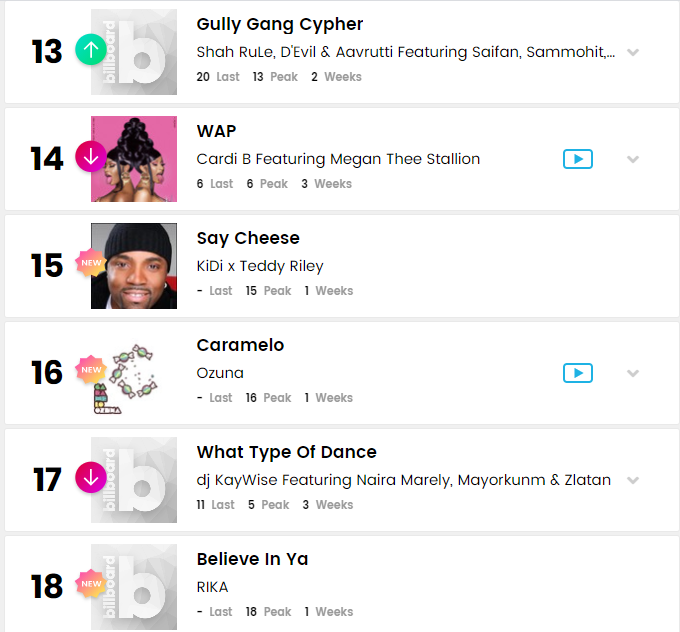 KiDi and Teddy took to their social media handles to react to the news.
KiDi and Teddy Riley released a remix of the former's hit song 'Say Cheese' on September 1 after the two pressed interest in working together.
The producer added a depth to the song using new beats and introducing some backing vocals to the song.