Law education Ghana is experiencing one of the greatest transformation in recent times, with many hoping to get a slot.
However, little is known about the competence needed to pursue law education and opportunities available in the law career.
The Kwame Nkrumah University of Science and Technology has therefore initiated a move to properly orient Senior High school students as they aspire to read law.
The faculty of law has therefore organized an LLB open day for selected Senior High School students in Kumasi.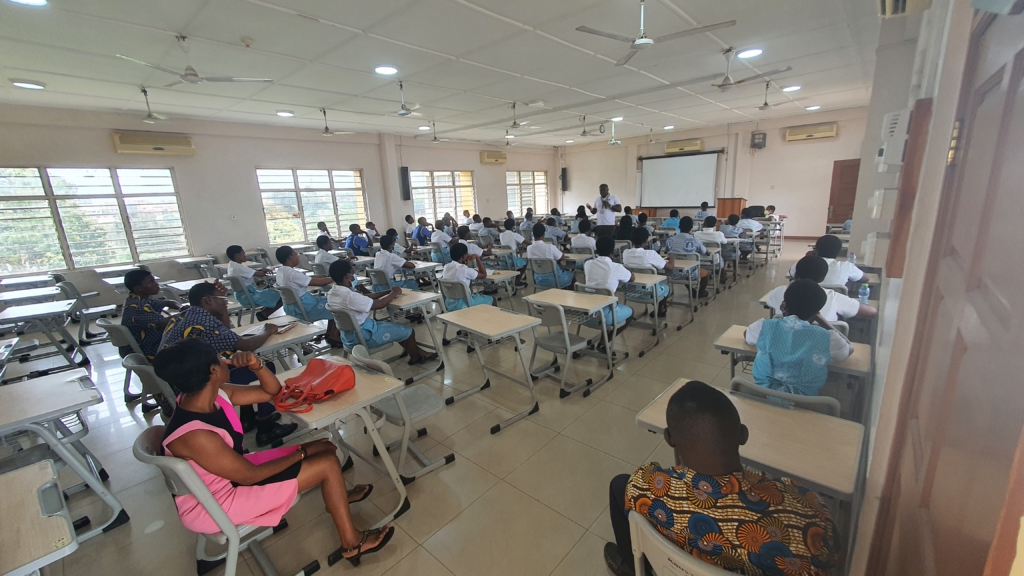 It provided the opportunity for the faculty to interact with the participants to address their questions.
Dr. Ernest Owusu-Dapaa is the dean.
"We felt that it's not enough to wait for students to buy KNUST forms and then they're selected and admitted.
"It is programme to give SHS students the earliest opportunity to know what it takes to become a law student. The career pathways and trajectories which are out there, opportunities in Ghana and opportunities outside Ghana," he explained.
Dr. Owusu-Dapaa was hopeful of extending the programme to other regions.
"Next year, we'd explore the possibility of having one in Accra to take care schools which are around the coast and some for schools in the northern sector and middle belt," he said.
Provost of the College of Humanities and Social Sciences, Prof. Charles Marfo charged the students to put in more effort in their educational pursuits.
"Commit your head into studies," he said.
The Faculty of Law won the 31st Christof Heyns African Human Rights Moot Court Competition, 2022 which was held in Cairo, Egypt.
Dr. Owusu-Dapaa hinted of hosting the 2023 edition of the competition in Kumasi, Ghana.