Kumasi High School has emerged winners of the 2022 edition of the Luv FM High School Debate.
The boys from the 'Toronto desert' trampled on the green land of Prempeh College to clinch the ultimate title.
Garnering 259 points, KUHIS defeated the back to back finalist with a 4-point margin to emerge the best orators in the Ashanti region.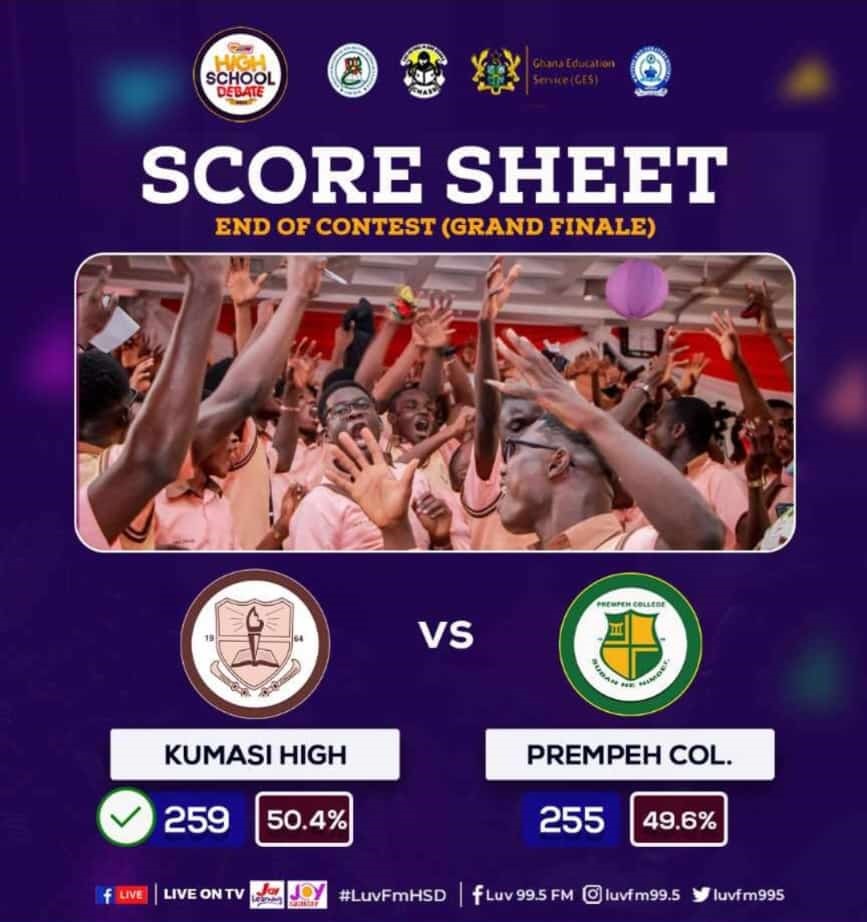 The win has since seen students of KUHIS take to the streets of Atonsu and Chirepatre to announce and celebrate their victory.
After almost two months of the all-exciting but fierce contests amongst schools in the region, the competition was crowned with an all-boys school debating affair.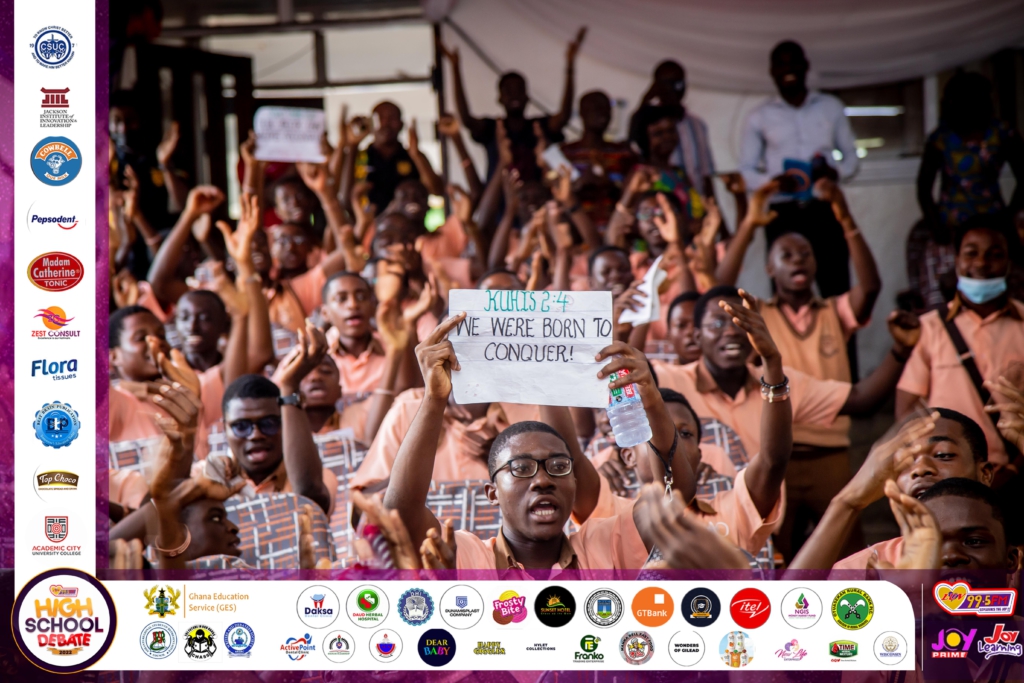 The boys from the two schools debated on the motion: "Academic qualification should be a requirement for pastoral ministry".
Kumasi High's defense for the motion threw the audience into a frenzy, convincing the judges that pastors needed academic qualification before entering the Gospel propagating ministry.
But Prempeh College's rebuttals to the motion did not hold.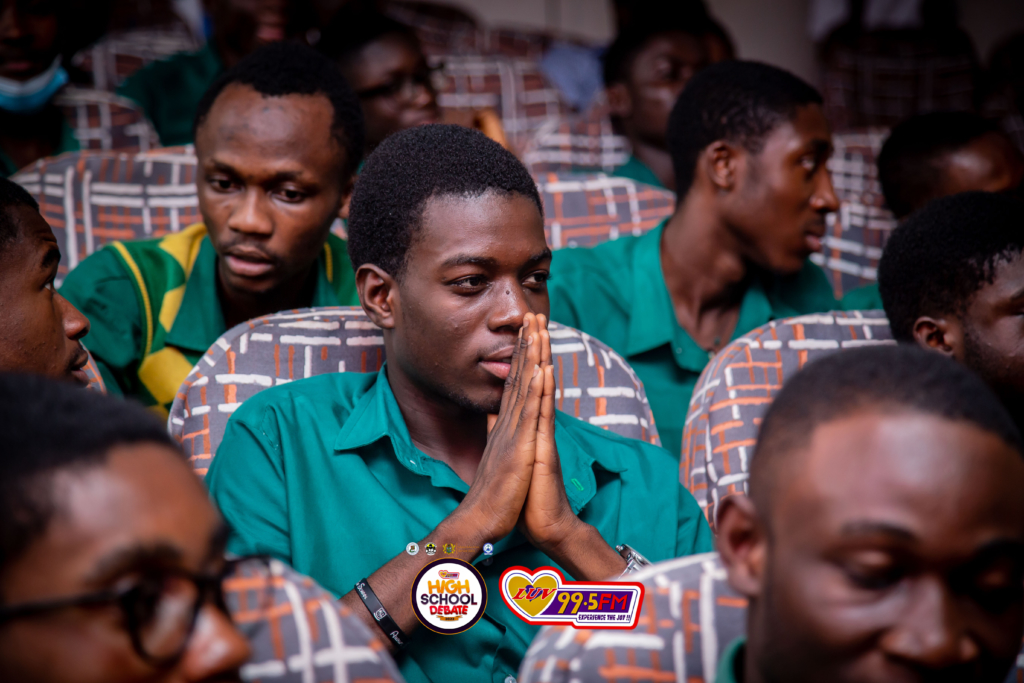 In the 2021 edition, Prempeh lost to the girls from St Monica's SHS with a 14-point margin.
Over 70 schools went into the contest, displaying great deal of wits in debating ideas for national development.
The skills of research, public speaking, listening, debating and rebuttals have for the past weeks been terrific.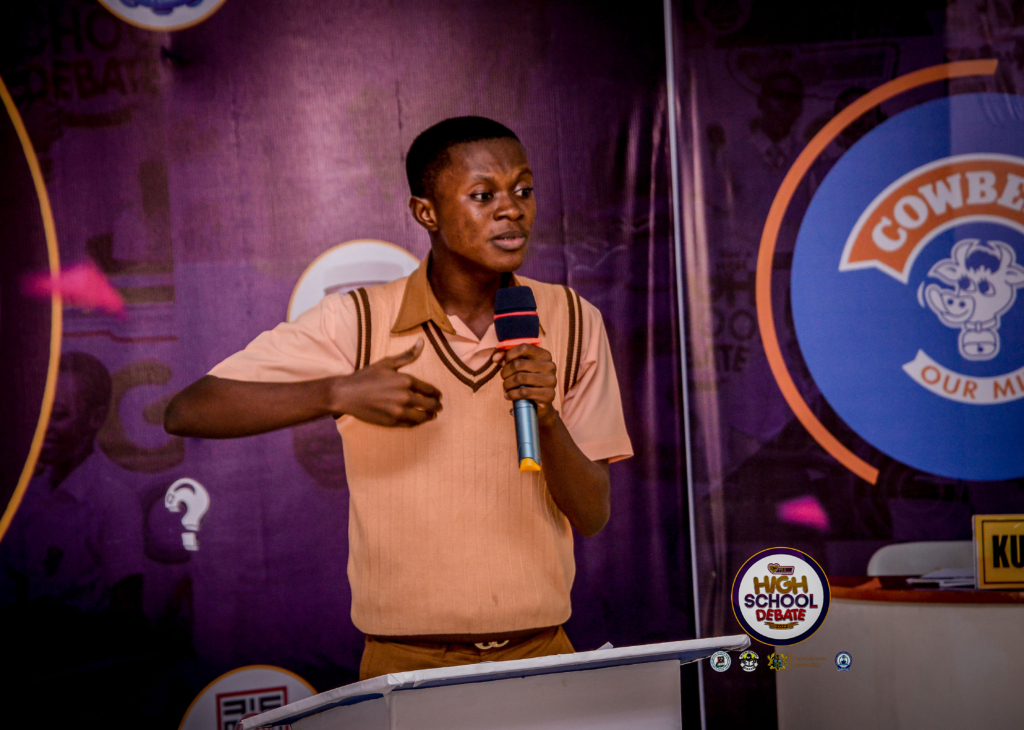 Principal Speaker for Kumasi High, Seth Boakye's thought-provoking and debating skills won him the Best Orator award.
Apart from clinching the bragging rights as the Best Debating School in the Ashanti region, the boys from Kumasi High grabbed amazing prizes from sponsors, including scholarships.
Seth and his colleagues, together with their coach, will enjoy an all-expense paid trip to Dubai, UAE as the winning team.
Meanwhile, Osei Tutu SHS emerged 2nd runner-ups after beating Bompata Presby SHS on the motion: "People should be legally required to get COVID-19 vaccines".