Head of Facilities, Kofi Annan International Peacekeeping Training Centre (KAIPTC), Mr Francis Sarkodie-Addo has asked Ghanaians to take proactive measures to prevent danger by respecting early warning signals.   
He said before every hazardous incident occurred, there are initial warning signs, which when attended to could prevent the occurrence.   
Speaking at the "General Overseers' Safety Breakfast Meeting" on the theme;" Safety In Ministry" Mr Sarkodie-Addo said unfortunate incidents like fire outbreaks, road crashes and murders mostly had early signs, adding that when one smelled leakage of gas at home and over looked it, that could eventually cause a fire outbreak.
"Even if your spouse, son or friend threatens to kill you, you have to take it seriously because it can happen," he said.
Referring to the iceberg theory propounded by Heinrich for accident prevention, Mr Sarkodie-Addo said "as the iceberg in the ocean had 90 per cent of its mass buried in the ocean and showed only 10 per cent above the ocean, so do potential dangers show little signs of greater dangers."
"The ratio for accidents by Heinrich, provided a ratio of 300:29:1, meaning in every 300 near misses there were 29 incidence and one major accident," he said.
Reverend Fred Ohene-Mensah, Chief Inspector, Department of Factory Inspectorate, said safety must be observed in all places including; the Church and that Church leaders should ensure maximum safety at their worship places.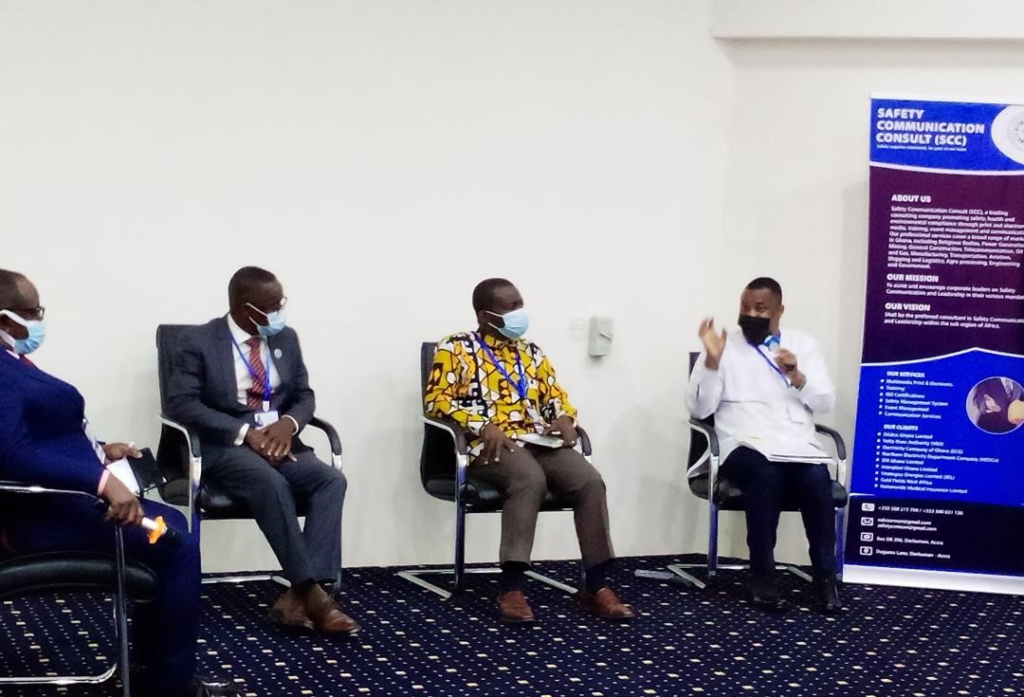 He said safety was not limited to only industry and that it cut across all sectors of the economy and government had the mandate to ensure that all operated in a safe environment.
"Safety is a shared responsibility and all should show concern when the safety of workers or worshipers are at stake in any environment," Mr Ohene-Mensah said.
He said the noise concentration in churches should be managed to prevent future hearing challenges in worshipers, adding that it was dangerous for worshipers to have service uncompleted buildings.
Mr Ohene-Mensah said there was the need for government to formulate a policy to guide the enforcement of safety measures.
Reverend Neny Ampah-Bennin, Retired Commissioner of Police (COP), said the safety of children at church services should be looked at by giving caretakers codes for children to be released after service to prevent kidnapping of children in church.
He said adequate security measures should be put in place to ensure safety in the church environment and cautioned worshipers not to leave their homes empty for night church services.
The meeting was organised by Safety Communication Consult (SCC), a safety, health and environmental compliance consultancy firm.
It was attended by General Overseers of various Pentecostal and Charismatic Churches across the country.