After weeks of engaging and fierce competition, the Luv FM High School Debate has reached its final stages.
The competition's final and third-place playoff will take place on Friday, July 22 at the Christian Service University College in Kumasi.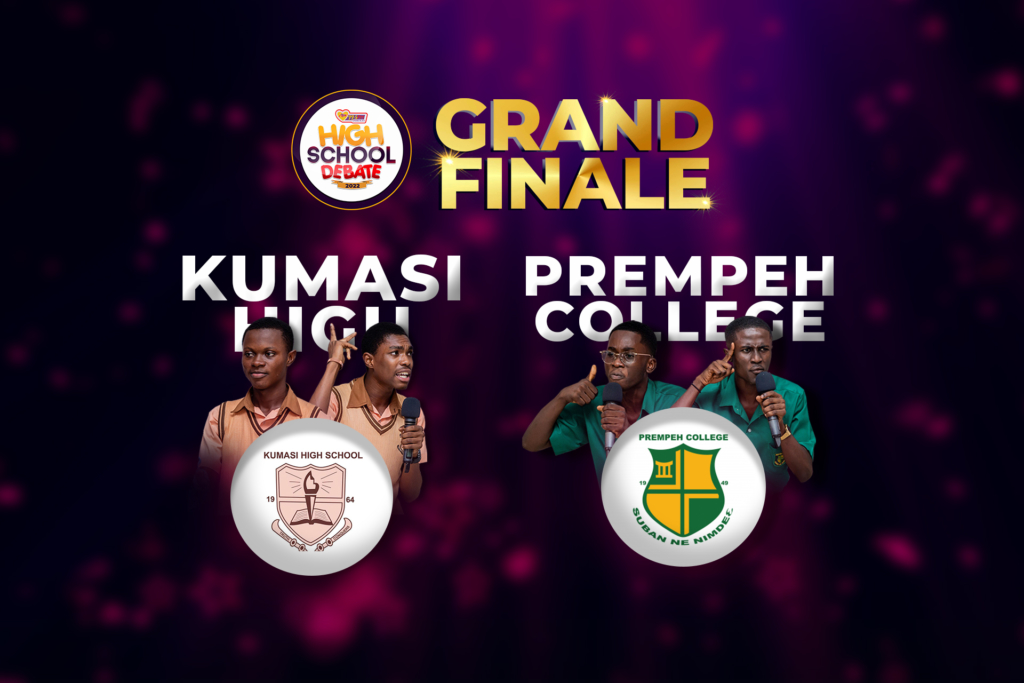 The final is between hometown favorite, Kumasi High School and back-to-back finalist Prempeh College.
Kumasi High will be debating Prempeh College on the motion: "Academic qualification should be a requirement for pastoral ministry".
The final debate will be staged after the third-place playoff between Bompata Presbyterian Senior High School and Osei Tutu Senior High School.
Bompata Presby will debate OT on the motion: "People should be legally required to get the COVID-19 vaccine".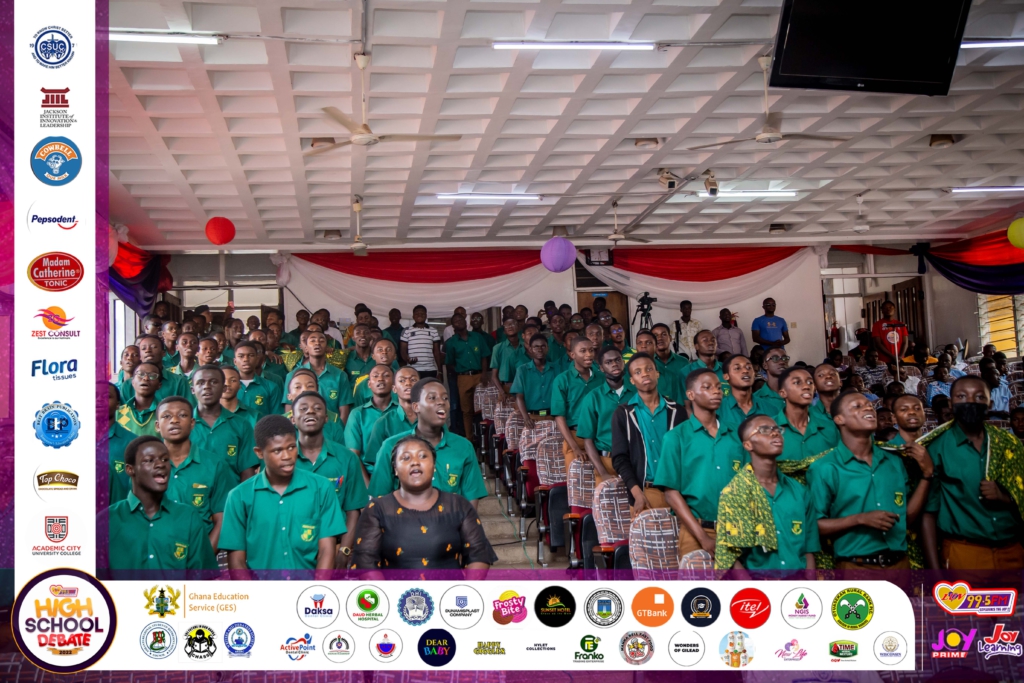 Both debates will be chaired by Mrs. Theodosia Jackson, President of Jackson Educational Complex and Ambassador for the Luv FM High School Debate.
Speaking with David Akuetteh on Luv In the Morning, on Luv FM, Mrs. Jackson admired the success of the competition.
"Since the inception of the competition in 2018, we all came together to achieve a great feat," she said. "There was a common misconception that students from the Ashanti region cannot speak proper English and the students and patrons have defeated that…we are now experts in Obroni English."
Mrs. Jackson is impressed not just with the students' quality of speech but all aspects of their competitive spirit.
"What has truly impressed me is the amount of research that has been shown in every debate," she said. "I would like to remind students that winning is important but comes in many forms…everyone who spoke on stage and saw improvement in any way is a winner."
Mrs. Jackson emphasized that credit for the competition's success must also be given to teachers.
"A vine cannot reach the top of the tree without the support of a stem," she said. "Teaching is one of the most honorable professions in human history…it is teachers that give confidence to all the industry pioneers and world leaders."
President of Christian Service University College, Prof. Samuel Kofi Afrane, agreed with Mrs. Jackson.
"This competition is exactly what Ghana needs right now," said Prof. Afrane. "We have helped empower the youth and the unappreciated teachers who work behind the scenes."
He added that the competition has also helped showcase an important institution to the public.
"All aspects of the competition have experienced the involvement of my college…from mediators to Public Relations officers," he said.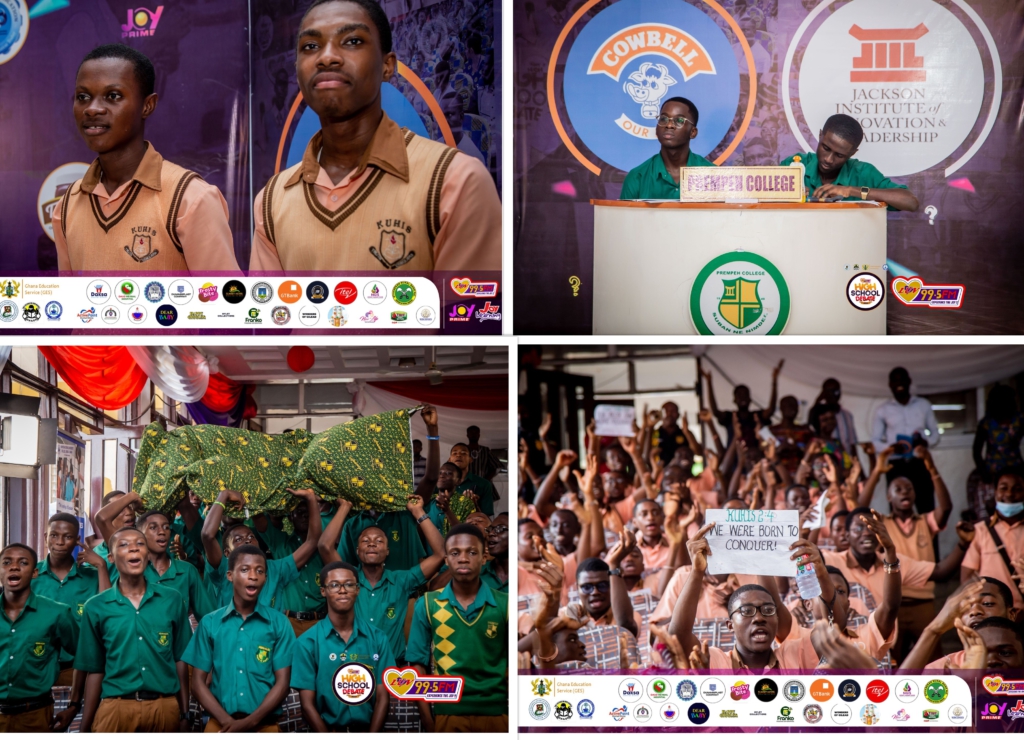 The Road to the Finals
Kumasi High School has progressed past the last-16 stage for the first time whereas Prempeh is looking to make amends for its defeat at the hands of St. Monica's Senior High School in last year's final.
Headteacher at Kumasi High, Hall Baidoo, believes his students have worked too hard to fall at the final hurdle.
"For us, this whole competition has been a project," Baidoo said. "Of course, you face challenges in a project but after four years, we have overcome many challenges which have led us to the final."
Patron of Prempeh, George Owusu Banahane, strongly believes that his team's experience will be the deciding factor in the final
"We were finalists last year so we know how it feels leading up to the debate, performing the debate, and even the trip back from the debate," Banahane said. "We have come too far and learned too many lessons to fail again."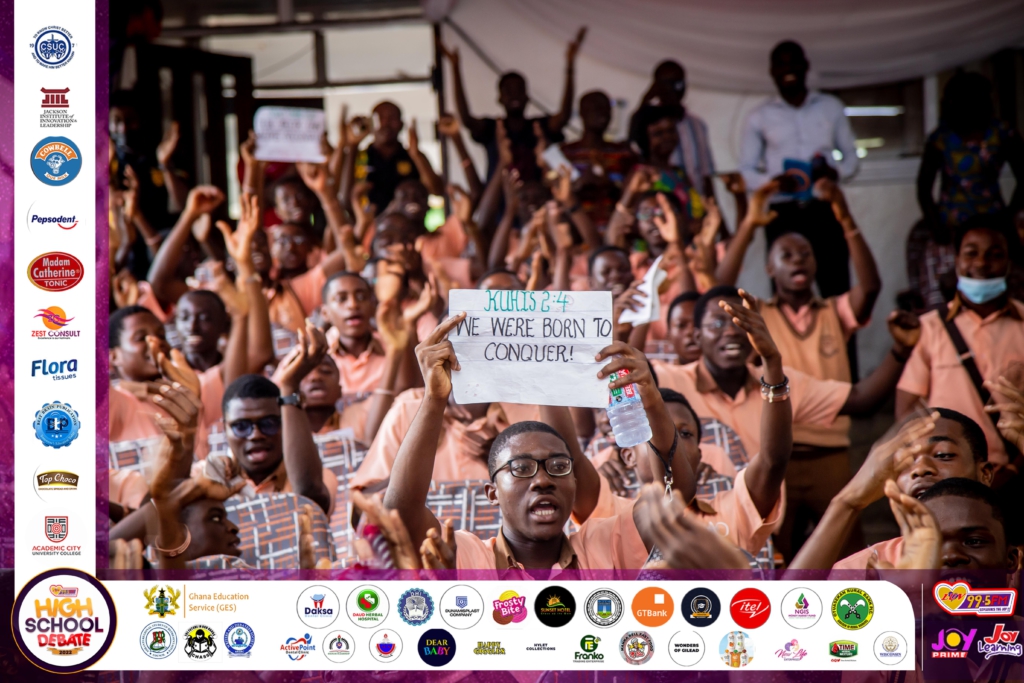 Assistant Headteacher at Prempeh, Kwadwo Adu Pako, commended Kumasi High for making it to the finals but does not believe they have what it takes to outdo Prempeh.
Patrons of Kumasi High, Baaba Ibrahim and Ernestacia Addai believe Prempeh is not the best team they have come across during the competition.
"I have been observing Prempeh from the start and have noticed many weaknesses in their team," Ibrahim said.
"We've overcome stronger teams during the competition so we are expecting nothing but victory tomorrow," Addai said.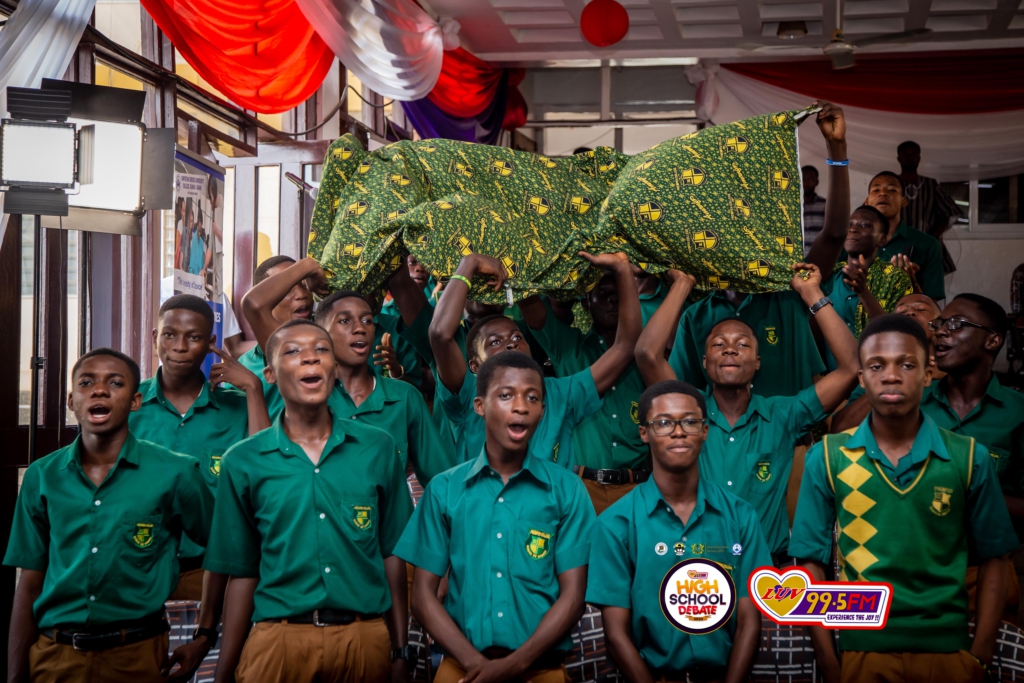 Regardless of the outcome, Assistant Headteacher at Prempeh, Mr. Adu Pako appreciates the opportunities the competition has afforded students and teachers.
"This competition has exposed our students to very real events that are prevalent in the world, especially in Ghana."
Osei Tutu Headmaster, Asare Owusu agrees with Mr. Adu Pako.
"This competition brought together like-minded individuals," Owusu said. "This is what compels students to create professional and personal relationships that help them in life."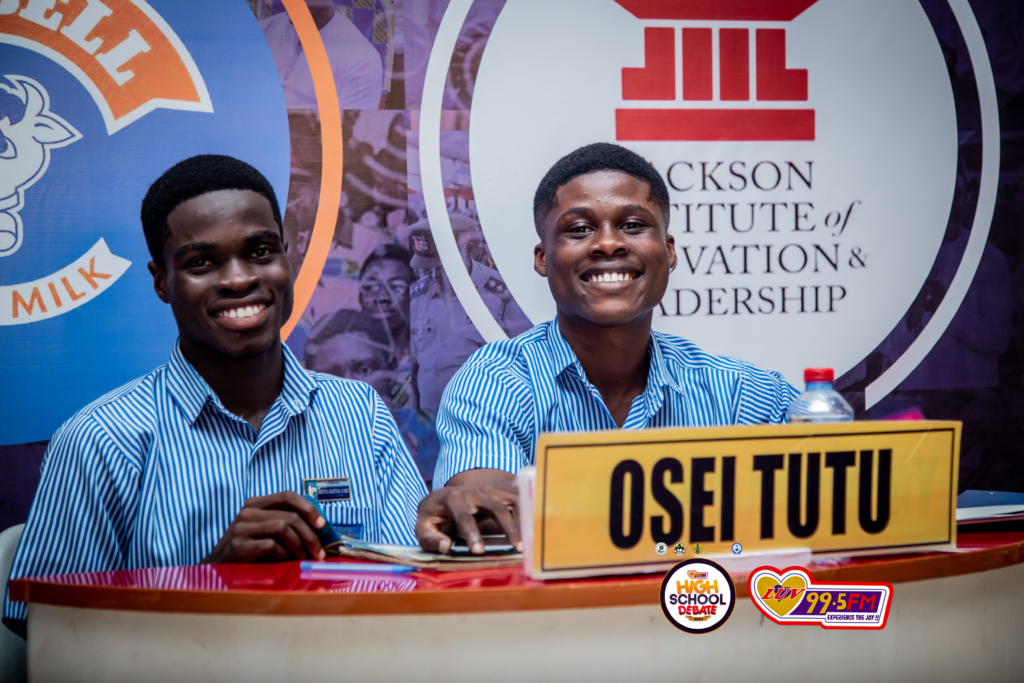 Mr. Owusu also expressed his joy at his team's success in the competition.
"We lost the semi-finals but every time an Osei Tutu student steps on the stage is a victory for me," he said.
Osei Tutu patron, Yvonne Baaba Yawson says that the team was left disheartened after their semi-final defeat, but is fully motivated for the upcoming contest.
"Motivating the team for the third-place playoff wasn't difficult because they want to win each time they debate," Yawson said. "We progressed from last year so this year has been a success for us…Bompata should be warned that we are coming out all guns blazing tomorrow."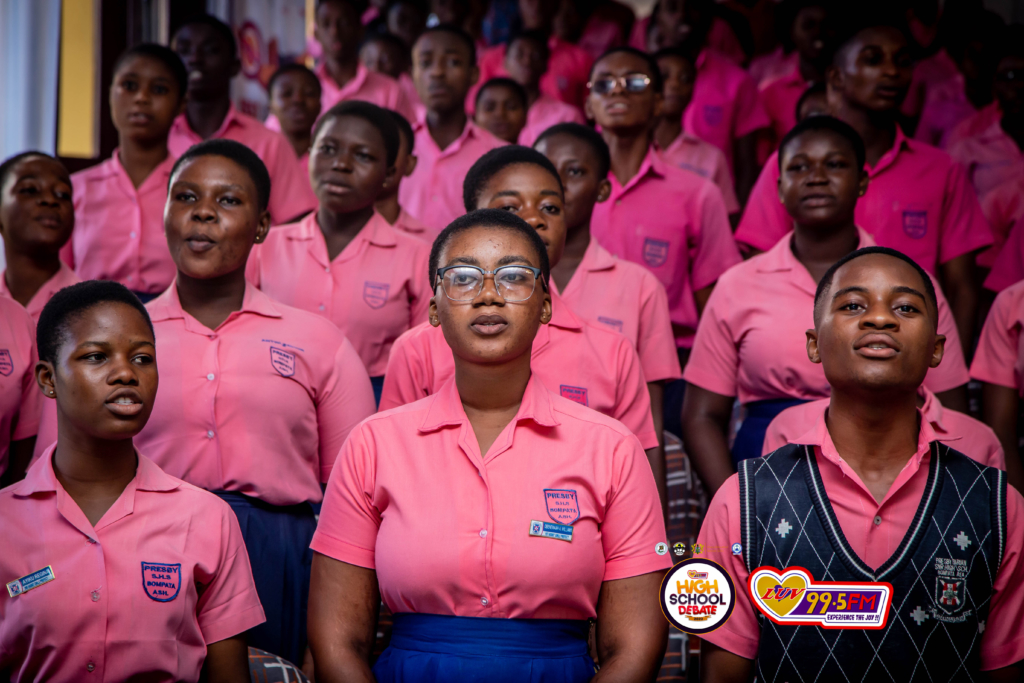 Assistant Headteacher at Bompata, Cecilia Frimpong mentioned that her team's success must not be overlooked.
"Last year we came to the competition as underdogs and were knocked out in the quarter-finals by the eventual champions," Frimpong said. "Look at us now, we are up for third place."
Bompata patron, Dejoy Amankwah has warned Osei Tutu ahead of the contest.
"Osei Tutu needs to understand that their place is fourth," Amankwah said.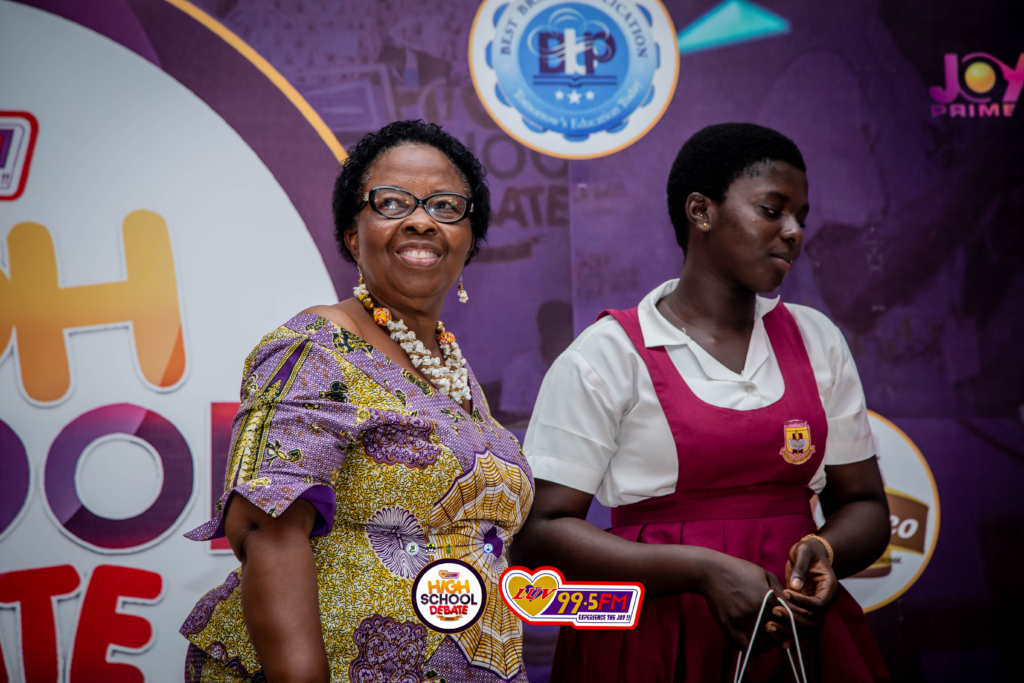 Both contests carry with them the promise of being a thriller. After weeks of build-up, preparation, and contests, the final two fixtures of Luv FM High School Debate Competition beckons.