Kumasi based local Food giant Mckeown Catering Services has been adjudged Restaurant of the Year, 2019, by the Ghana Tourism Authority.
Considered the reigning local traditional food giant in the Ashanti region and beyond, Mckeown Catering services received recognition for its outstanding performance as a Grade Two Category restaurant during the Ashanti Regional Tourism Awards.
A citation accompanying the award read acknowledged the Asokwa-based restaurant as a leading brand amongst its peers in the region, delivering palatable Ghanaian and continental cuisine.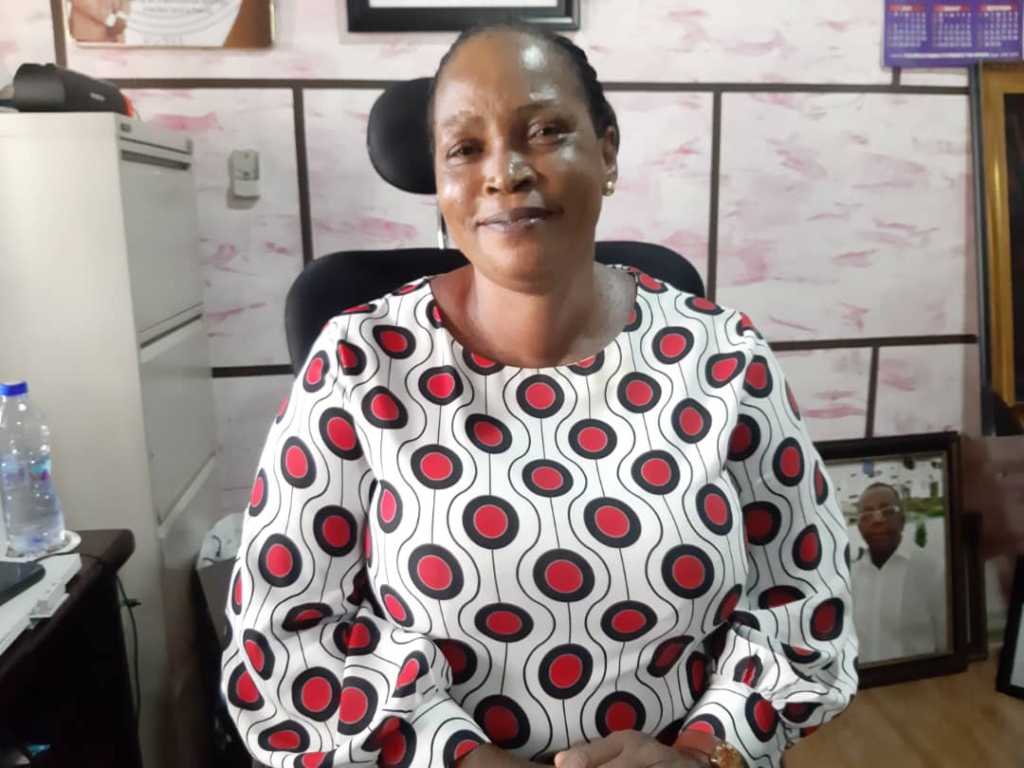 Started in 1997 as a food joint working from home company has now grown into a grade-two category restaurant with subsidiaries in other parts of Kumasi and Accra.
Chief Executive Officer, of Mckeown Group of Companies, Adu Aninkorah believes quality provision of catering services has earned his entity more goodwill.
"Mckeown is a household name for now. Currently, we have been serving the catering needs of other companies, ZoomLion, the Jospon Group of Companies.
"That's a big plus for us. Anyone who has ever patronised Mckeown knows that the quality goes up rather than diminish. You're better off giving quality at an affordable price, than reducing it to a price that later on you will fade out in the system.
"The food we serve here is fresh. It is when you get here that we prepare, pound and deliver. We don't prepare fufu, leave it and serve it once you come. 
"We don't serve food that has gone through the day. We make sure all foodstuffs we use are fresh. We do this because of the calibre of people who patronise our restaurant," he said.
Mckeown has for years become the standard for quality traditional foods like "Fufu and abunuabunu or kontomire soup", "Ampesi", "Banku and okro stew", among others.
Mr Adu Aninkorah hints of plans to build a major traditional food hub symbolic of the typical Ghanaian food culture and its associated eating environment.
To be known as "Adepa Mukaase", the traditional restaurant he believes will boost both the tourism and catering industry.
"The Adepa Mukaase will serve pure Ghanaian and African dishes. There will be no continental dishes. We will serve customers in the traditional earthenware bowl popularly known in local parlance as 'Apotoyowa'.
"We want to build an eatery where people can buy whatever local dish they want with any amount. We want customers to eat in a typical Ghanaian traditional village setting.
"We want foreigners who patronise Mckeown to have a feel of how it feels like to be in Ghana. I believe they will be able to sell Ghana in terms of hospitality and tourism," he pointed out.
Mr. Aninkorah attributes the success of the Mckeown brand to the hard work and operational prowess of his wife, Mercy Adepa Aninkorah who has held the forte as the Operations Manager of the Mckeown Group of companies.
The company now has other branches; Mckeown Hotel at Odiuom in Kumasi, Mckeown Hospitality Institute which trains people for the hospitality and tourism industry a restaurant at Osu in Accra.