Without technology, life would be extremely difficult as evidenced by the Covid-19 pandemic. For technology to make life easier, it must be effective, efficient, and accessible to all types of people.
Governments in the continent joined up to create cutting-edge technological solutions for stopping the virus's spread. A WHO Africa research found that 12.8% of the technologies created worldwide in response to the epidemic were found in Africa.
There are many tech-enabled solutions available because of the need to fill infrastructure gaps in the current healthcare system.
The health system's resilience has increased as a result of these lessons. The tech industry has been developing quickly to address these issues, which has led the WHO to note that the sub-Saharan African region has the most economies that are outperforming their peers in terms of Covid-19 responses driven by technology relative to degree of development.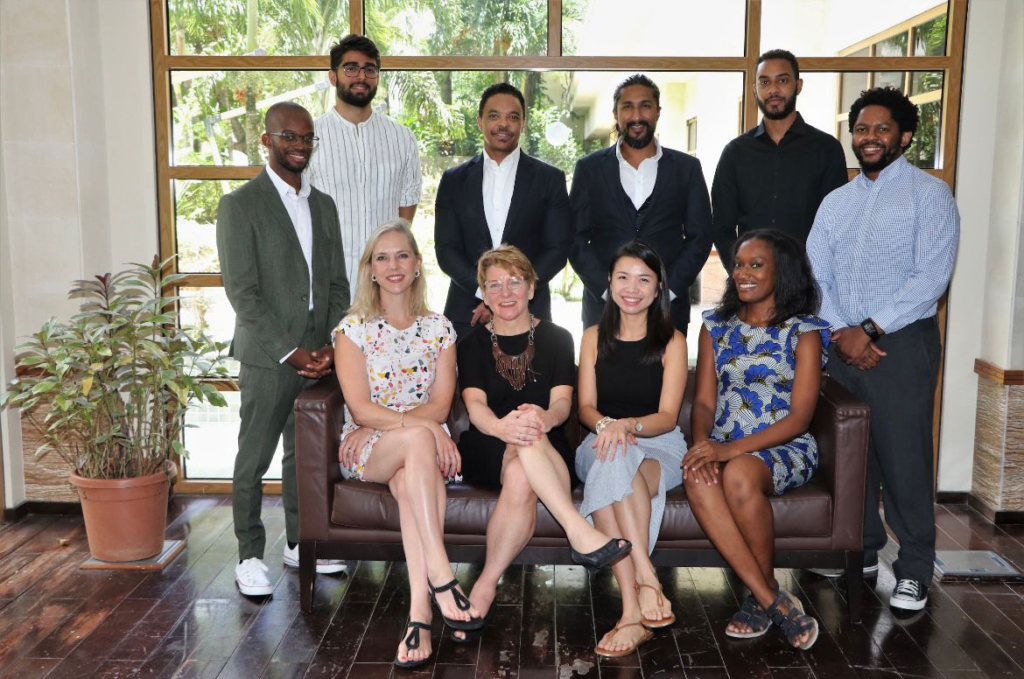 WHO estimates that 58% of innovations in Africa are ICT-driven, 25% are 3D printing-based, and 11% are robotics-based. These indigenous innovations, which range from information-providing drones to solar-powered handwashing stations and mobile apps for quarantine monitoring, are being adopted quickly and changing the continent.
However, the lack of early-stage capital to strengthen tech-enabled businesses has shown to be a serious gap in Africa's startup ecosystem.
A business has many difficulties due to a huge financial deficit in its early stages of development. Figures show that, in 2019 and 2020, less than 20% of all VC money in Africa, at best, flowed to early-stage businesses.
Occasionally, friends, family, and local angel investors make up the majority of pre-Series A capital rounds because so few institutional investors participate in these financing rounds.
But Launch Africa Ventures is specifically utilizing more innovative methods to transform the technological system in Africa so that both the investor and the inventor get significant benefits.
A large financial gap in the seed and pre-Series A investment landscape is being addressed. With a ten-year track record of venture building with some of the most intelligent founding teams in Africa, Launch Africa supports startups in a variety of industries, geographies, and product categories that address the most important issues facing the continent.
Launch Africa Ventures (also known as "Launch Africa"), which was established in July 2020, has revolutionized the market and emerged as the most active early-stage Pan-African venture capital ("VC") firm.
Launch Africa Ventures Fund 1 ("Fund1"), its first fund, closed at US$36.3 million at the end of March 2022, with contributions from 238 individual and institutional investors in 40 countries.
At the end of May 2022, Fund 1 announced that it had made its 100th investment, investing $24 million in 108 early-stage tech and tech-enabled businesses across 20 African countries.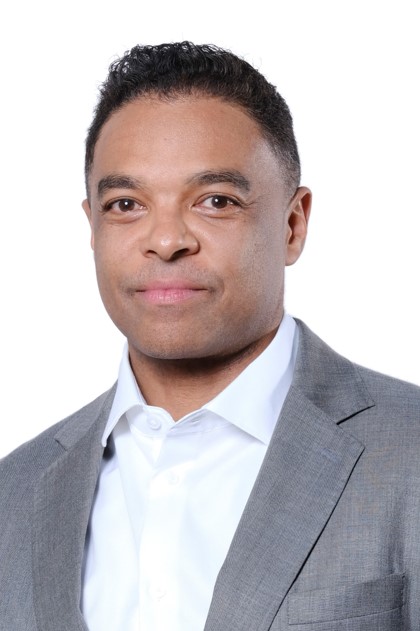 Founded in July 2020, at the height of Covid-19, and had its first close in September 2020, in what most people would consider an adventurous move. The epidemic sparked business opportunities for African start-ups across technology sector verticals by creating a landscape that spurred innovation and technological adoption at a speed formerly considered unachievable.
As a result of the widespread adoption of digital financial services, open banking, telemedicine, distance learning, data analytics, artificial intelligence (AI), digital identity management, and e-commerce throughout Africa, businesses in the Launch Africa portfolio experienced accelerated revenue growth and network effects during this time.
The Pan-African VC fund has gained widespread recognition as a model disruptor for early-stage tech investments on the African continent less than 20 months after its initial closing.
This was accomplished by utilizing broad ecosystem alliances and trust networks with entrepreneurs in Africa and investors around the world.
Partners of Launch Africa think they can make a significant difference in today's leadership development and equip tomorrow's leaders. The majority of Launch Africa's portfolio companies' founders and workers are 35 years of age or younger since the company places a strong emphasis on funding the next wave of African technology start-ups.
Diversity and inclusiveness are crucial components of the Launch Africa investment culture, in addition to a focus on funding the next generation of African digital leaders. Fund 1 has so far invested in founders who are 20% women and 91% African.
The founders of venture capital, Zachariah ("Zach") George and Janade du Plessis, came up with the idea for Launch Africa.
Zach earned his undergraduate degree from the prestigious Indian Institute of Technology Madras (I.I.T. Madras) and his professional degree from Stanford University, after which he worked as an investment banker on Wall Street in the bulge bracket. He then went on to co-found the two most important accelerator programs on the African continent, Startupbootcamp Afritech and the Barclays Rise Growth Accelerator program.
Rise, a Barclays Accelerator program, provides a comprehensive start-up program to identify, develop, and expand the next wave of creative financial companies, whereas Startupbootcamp Afritech is a pan-African accelerator that finances and develops cutting-edge, scalable entrepreneurs all throughout Africa. One of the most well-known angel investors in African technology startups is Zach.
Janade, a Harvard Business School and University of Cape Town (UCT) alumnus, previously held the positions of Head of Venture Capital at one of South Africa's top banks and Chief Investment Officer of the African Development Bank. He established Abrazo Capital, a special investment partner and capital management company devoted to disruptive social impact across Africa, to support his love of business and elevate communities.
Margaret O'Connor, the chair of the Launch Africa Board and a former successful tech entrepreneur who exited the Silicon Valley, sits alongside the two partners. O'Connor later assisted in the launch of MasterCard in several important Asian markets. The Center for Disruptive Technologies (CDT), a network established by members of the Singularity University's Global Studies Program and the Singularity Institute of Africa, tracked this for a considerable amount of time. Margaret founded CDT's Adventure Capitalist Network as a partner in the company, which links corporate venture capital, angel investors, and early-stage VCs to start-ups in the burgeoning technology sector.
More than 36 global advisors, many of whom are top C-suite executives at major international institutions, actively support the 14-member Launch Africa team and add their knowledge to the portfolio founders' skill sets in terms of area, product, and industry.
We help African entrepreneurs who are starting early-stage technology and tech-enabled enterprises to concentrate on what the continent urgently needs: the quick expansion of firms that solve real-world problems along with the development of high-value jobs in sustainable initiatives. We are pleased to have assisted numerous startups in completing their Seed funding rounds in 4-6 weeks, which is much quicker than the 4-6 months that early-stage innovators generally need to complete rounds in Africa, according to Janade.
By splitting the costs of conducting due diligence, waiving fees, and absorbing costs for LPs in the Seed and Pre-Series A investments led by the fund, Launch Africa also makes it easier for its Limited Partners (LPs) to participate in joint investments. Over $15 million has been co-invested in Launch Africa portfolio firms to far by Launch Africa LPs.
According to Janade,"The Launch Africa team works with founders and qualified advisors to expedite exit prospects for investors." "Offering our exit route in these trying circumstances inspires investor confidence and benefits the African IT industry greatly."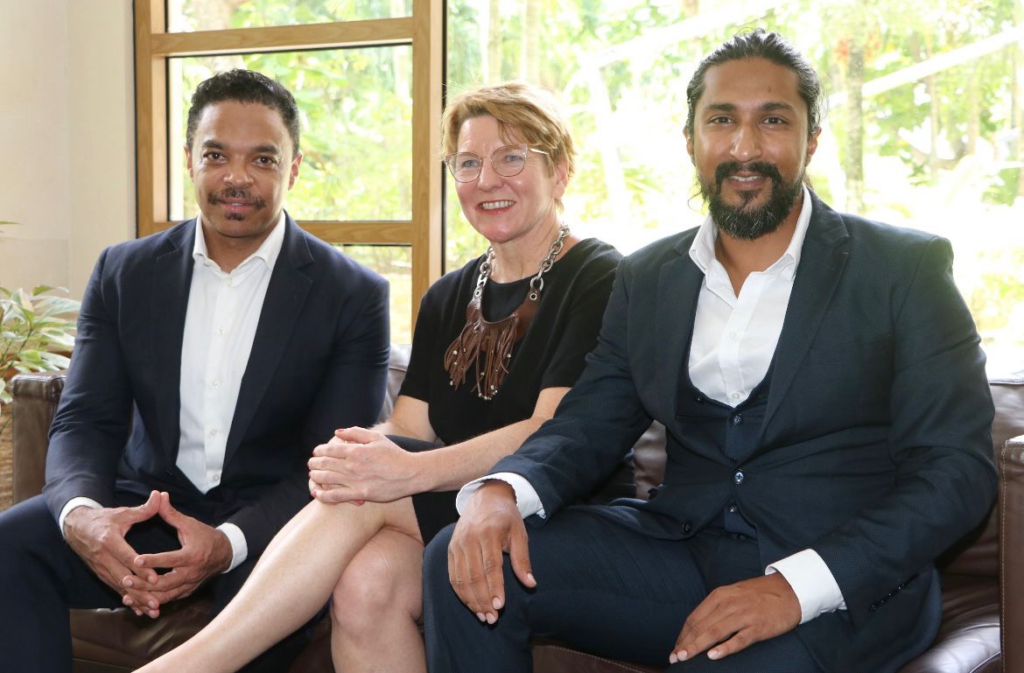 Launch Africa Ventures Fund 1 has CommerzVentures as one of its top institutional investors. CommerzVentures, a sector expert, offers a wide network of investors, partners, and decision-makers in the Fintech and financial services sectors across the European Union, as well as actionable insight and guidance.
In order to supplement the team's extensive experience, the fund developed due diligence systems that captured investment insights from expert advisors and ecosystem partners throughout Africa. By applying the lean start-up methodology to early-stage investing, the fund increased value in tech and tech-enabled companies across the continent.
Currently, Launch Africa Fund 1's portfolio consists of 38% Fintech, 16% e-Commerce and Marketplaces, 13% Health-Tech, 12% Logistics and Mobility, 11% Data Analytics/A.I., and 7% Ed-Tech.
Launch Africa is headquartered in Mauritius and is run by the Apex Group, one of the top fund administrators in the world with more than $2 trillion in assets under management.
Five businesses in Ghana, for instance, benefited from up to $300,000 equity investment.
Additionally, intellectual resources, worldwide networks, and early-stage, technology-driven startups with strong management teams and scalable solutions have been provided to Africa Foresight Group, Complete Farmer, Fleri, Spark, and Waya.
The first and largest market network for African independent contractors to help businesses become world-class contenders is called Africa Foresight Group. To make the best strategic decisions and achieve long-term success, leading businesses, investment funds, and development partners hire AFG teams. The top 5% of African freelancers are trained by AFG through its own platform, Peralta, and are connected to high-impact businesses in Africa and around the world for both short-term and long-term projects.
Agritech firm Complete Farmer connects all value chain participants using data and technology to provide quality control, appropriate standards, and end-to-end food production systems.
In order to create a seamless channel for commercial activities, Complete Farmer has created an integrated platform that links growers, buyers, suppliers, and other participants in the agriculture value chain.
Fleri, on the other hand, assists immigrants in providing medical care for the relatives they left behind in the US. By enabling them to compare and purchase private health insurance policies for their loved ones in their native country, immigrants can purchase financial security and peace of mind thanks to Fleri's cross-border insurance marketplace. Fleri is a dependable, secure, and cost-effective solution for immigrants to offer their relatives back home access to first-rate medical care.
A financial services app like Spark makes it easier, faster, and faster for Ghanaians and their groups to move money. With the use of Spark's features, users can effortlessly transact with various parties, track payments in real-time, check transaction history, and manage all of their financial clubs in one location.
A cross-border, cross-network remittance and payment system for Africa is called Waya Money. It offers a digital banking infrastructure that makes it possible to send and receive money quickly and easily throughout Africa. With the help of Waya's payment system, which links banks and mobile money providers all throughout Africa, money can be sent securely and affordably across borders.
Co-founder Janade told JoyNews Mahmud Mohammed-Nurudeen via zoom interview that, Launch Africa would ensure startup survive the valley of death.
"The first couple of years is often called the valley of death and we want to ensure that, companies successfully go through the valley of death."
"Building any business takes patience, resilience and tenacity," he says, "If there is any entrepreneur with patience and tenacity it is an African entrepreneur."
Janade urges startup to continue to build businesses with patience.
"When you are ready for seed investment, reach out to us at launch Africa," he said.
The great thing about African startups is they solve real daily problems faced by other Africans.
According to him, there are still 600 million Africans that are still unbanked and all of these people need to get into formal financial services.
"They need to start saving. They need to have economic empowerment."