The Minority in Parliament has warned government against any hasty decision to lift restriction imposed on public gatherings and other measures to curb the spread of coronavirus in the country.
According to them, President Nana Akufo-Addo is expected to address the nation for the ninth time on measures taken to combat Covid-19 on Sunday and may lift these restrictions due to the decline of infection rate in the country.
The Ghana Health Service (GHS) on Thursday released two graphs to prove that the country has reached its peak of the Covid-19 infection curve and is now flattening the curve.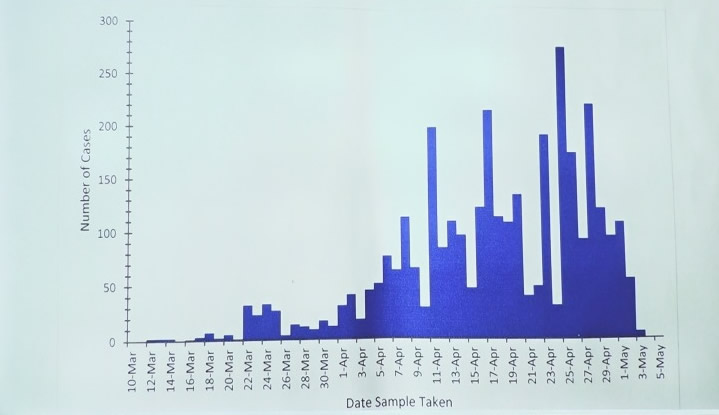 But, speaking at a press briefing Thursday afternoon, the Minority Leader, Haruna Iddrisu alleged that, the graphs that showed the significant decline of the infection rate in the past few days is a plot to further motivate the President to lift the ban on public gatherings.
"If you lockdown parts of the country when the numbers were less than 300 but you choose to lift restriction impose on public gathering when the numbers are above 3000 you certainly must be in a dilemma and I do not admire the dilemma of President Nana Akufo-Addo.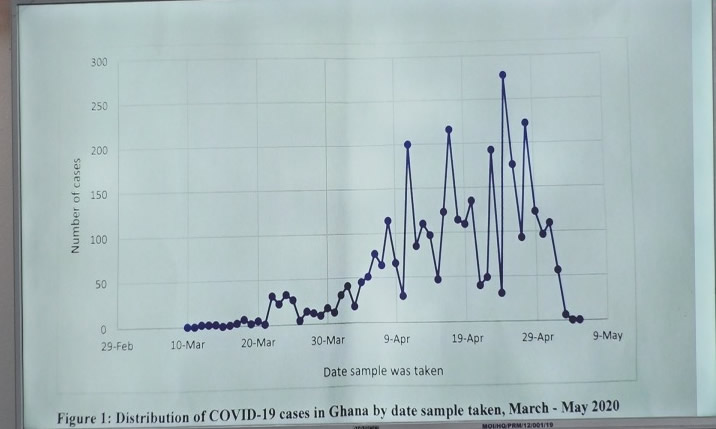 "It [The graph] appears to be a strategy to create an atmosphere of normalcy and then lead to the next presidential broadcast and for the reason, your guess is as good as ours," he stated.
"Evidently, President Nana Addo is more interested in his re-election and consolidating his hold on power than protecting the lives of Ghanaians even as we live under the Covid-19 threat," he said.
Reacting to the Minority's allegations, the Deputy Information Minister, Pius Enam Hadzide debunked the assertions of the opposition in Parliament.
Speaking on Joy FM's Top Story programme, he noted that the National Democratic Congress (NDC) has made it a habit to look at every initiative undertaken by the incumbent government through the lens of the 2020 general elections.
He indicated that the behaviour is hindering the fight against the pandemic which is causing havoc to numerous countries across the world.
"The NDC appear too fixated on the 2020 general elections, therefore, anytime anything is discussed, even Covid-19 issues they tend to look at it within the frame of politics and election 2020.
"This limits their understanding and objectivity and it is a problem that we would have to assist out colleagues to get up and actually look at it as a national crisis and must be approached with a national attitude and outlook."
DISCLAIMER: The Views, Comments, Opinions, Contributions and Statements made by Readers and Contributors on this platform do not necessarily represent the views or policy of Multimedia Group Limited.