MTN Ghana has donated 10,000 MTN recharge cards, hampers and other souvenirs to the Efutu Traditional Area in the Central Region to contribute to this year's Aboakyer Festival.
Senior Manager for the South-West Business District for MTN, Prince Owusu Nyarko, who led the delegation to the Efutu Traditional Council, said they will continue to partner with the chiefs and people of the area in some critical development areas.
According to him, the gesture was also a way of showing gratitude to the Chiefs and people of Efutu for their support over the years.
"Your continuous support for our brand has helped immensely make MTN the network of choice and leader in the telecommunications industry today," he said.
He added, "We breathe a sigh of relief as we gradually see some normalcy after two years of COVID-19 restrictions that put all these celebrations on hold.
"We are thrilled to see the chiefs and people reunite as a family, renew friendships and make new ones."
According to MTN, they have come to join the chiefs and people to reaffirm their relationship and lend our continuous support to the people of Efutu.
"Today, we have come to support the traditional council in revamping the festivities and rituals after the devastating effect of COVID-19," he stated.
Prince Owusu Nyarko said that the theme for this year's celebration, "Together we build the road to a progressive society," cannot be overemphasised since no society can be developed without unity.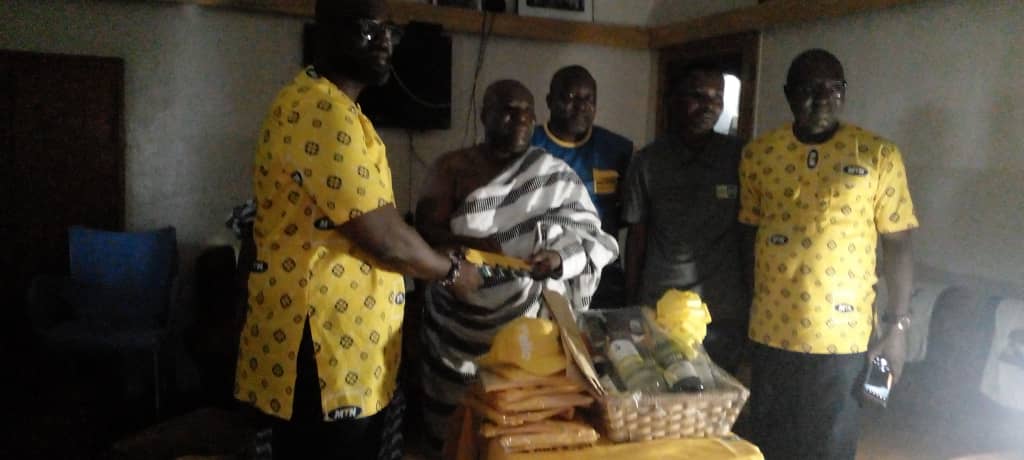 "We affirm our unflinching support to Nananom and the people of Efutu on your roadmap to a progressive society."
They promised to provide a distinct customer experience during the celebration, and they will set up experience centres to provide customers with an enhanced customer experience while they celebrate.
In view of the ongoing SIM registrations, the company averred that they will also have a team that will register customers' SIMs with the Ghana Card.
"Neenyi Ghartey VII, permit me also to take this opportunity to inform you and your elders that MTN as a business has refreshed its brand outlook as it is visible with our logo in the banners around.
The chiefs and people of the Efutu thanked MTN for their show of support and promised to partner with the company to make giant strides in the country's development.