Musician and radio show host, Mzbel has decided not to hold a one-week celebration in honour of her late father, Mr. Ibrahim Albert Amoah.
This was after she received reactions from fans and followers discouraging her from holding the event for her late Muslim father who has already been buried.
In a post on Facebook, on Wednesday, Mzbel stated that although February 3, would mark a week after her father's passing, she would only host a greeting session for friends and family who want to express their condolence.
"Tomorrow, Thursday 3rd of February will be exactly a week (since her father died). However, there will be no one-week celebration. But I will be available at my office at Belkids playground, Mallam – Gbawe, from 10 am for all my loved ones who want to greet me and get information on the final arrangements," she wrote.
This comes days after the burial of Mzbel's father who was a practising Muslim.
She announced that her uncle had given a go-ahead to plan for a one-week observation and two funerals for her father – one in Ghana and another for the family in Manchester, London – after he had been buried.
But, her post attracted some views from her followers and the public. Many called on her to respect her father's wishes not to organise a funeral.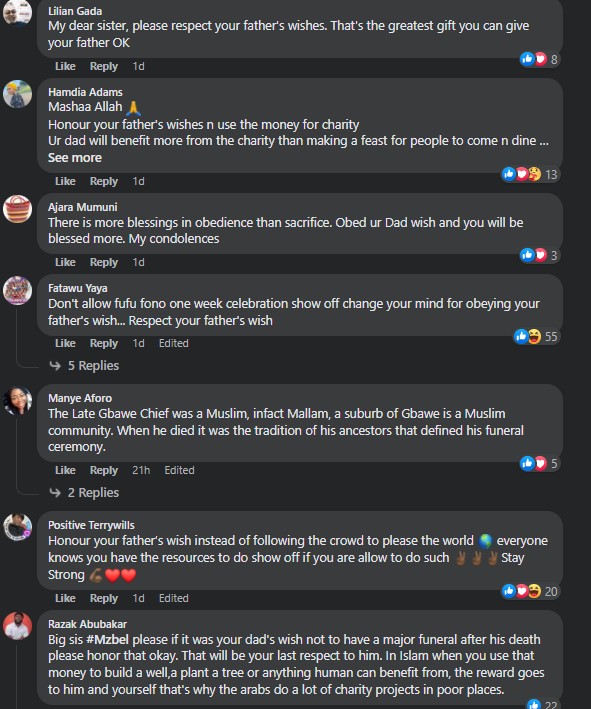 Mzbel later communicated that she was confused on whether to hold a one-week observation and subsequently a 'huge' funeral for her father.
Meanwhile, in her new post, Mzbel thanked fans and followers for their views, condolences and prayers. "I dearly appreciate them all," she wrote.
Mzbel announces her father's death in tears
Mzbel's father passed away on Thursday, January 27. He was 75.
The musician could not hold back her tears when she announced the death of her father, Mr. Albert Amoah to listeners of her show on Onua FM.
The radio show host was informed of her father's passing while hosting her show on Thursday, January 27.
After receiving the news, Mzbel broke down in tears telling listeners she could no longer continue with the show.