About 50 personnel of the Greater Accra Regional Headquarters of the Ghana Immigration Service (GIS) have benefited from a free health screening exercise.
The exercise was organised by Nature's Cure Alternative Medical Center. The Medical Center practices classical homeopathy to identify ailments and recommends homeopathic remedies for treatment.
The Regional Commander, Deputy Commissioner of Immigration [DCOI], Maud Anima Quainoo, and other Senior Officers also went through the exercise.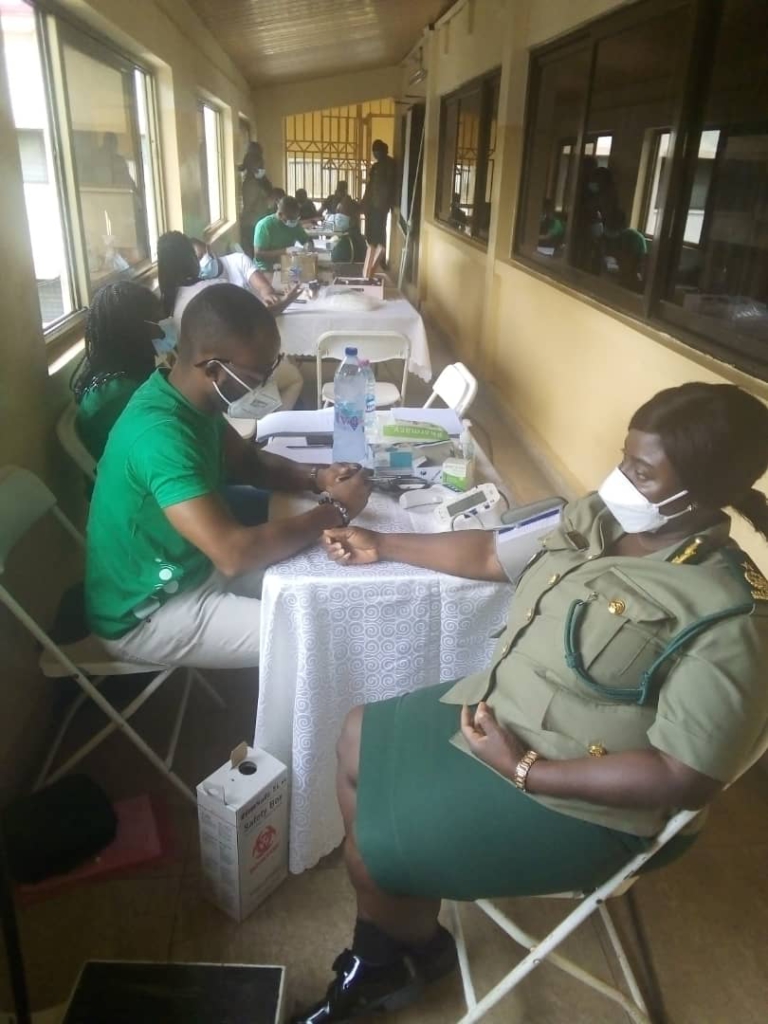 The Commander was hopeful that the exercise would serve the purpose for which it was organized. Other Officers from the various Units and Sections took turn to be examined by the health practitioners.
The Alternative Medical Practitioner, Dr Kwaku Boateng, who led the team, was impressed with the number of officers who participated in the health exercise.