The National Health Insurance Authority (NHIA) in the Oti Region has registered and renewed the National Health Insurance Scheme (NHIS) cards for the residents in the SALL enclave.
The initiative in the region was to enable the people of Santrokofi, Akpafu, Lolobi and Likpe (SALL) to have access to healthcare pending the inauguration of the district.
Starting from the Santrokofi traditional area, the chief and the people of the traditional area were addressed in a brief ceremony on the need to allow the Jasikan District office of the scheme to provide regular service to them until such time the Guan district would have its main offices.
The Oti Regional Director for the authority, Confidence Owusu-Kontor, explained the need to step in an attempt to provide for the health needs of the people.
He noted that health issues know no political colour and boundary hence the need to help the residents in these areas.
"We have taken it upon ourselves not to leave these people unattended. Health insurance knows no political boundary. When you have access to health care, it is the best for everybody.
"So we have come to appeal to the chiefs and people of the Guan traditional area to allow us to enter so that we extend our services to everybody living in the Guan area."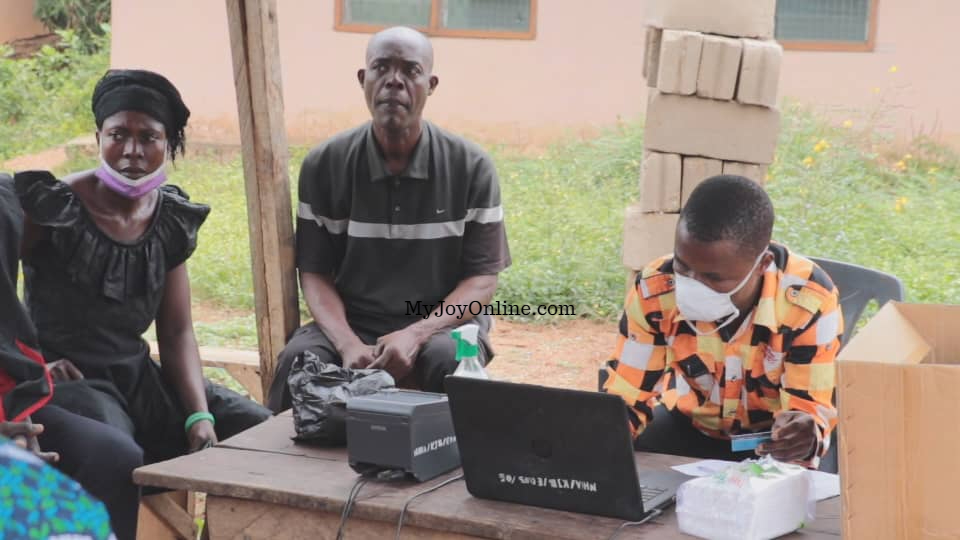 According to him, the scheme had not had the opportunity to enrol or extend health insurance services to the people since the creation of the Region.
This he apprised was "because they were so aggrieved that their assembly had not been inaugurated and they do not have a DCE, no common fund has come to them."
Mr Owusu Kontor, however, lamented about the unstable internet connectivity in the region and the interference from the republic of Togo.
He, therefore, appealed to the National Communications Authority (NCA) to intervene in getting stable connectivity in the region for its operations.
On his part, the Kyidomhene for the Santrokofi Traditional Area, Nana Olator IV, said they have welcomed the decision by the NHIA in the region to extend their services to them through the Jasikan district office of the Scheme.
"The proposed Guan district has no health insurance office. So the Jasikan district office took the initiative to register us, and today they are here to register those who are yet to register and to renew for those whose cards have expired."
Residents in the SALL enclave in the Oti Region have been without a district and a constituency for at least three years since the region was carved out of the Volta Region.
The government in 2020 named the area the Guan District but has since not inaugurated it.
Also, there has been no administrative institution in the area to take care of the people's immediate needs, including their health needs.
DISCLAIMER: The Views, Comments, Opinions, Contributions and Statements made by Readers and Contributors on this platform do not necessarily represent the views or policy of Multimedia Group Limited.