The Ministry of Youth and Sports says circulating reports of approving a list of Ghana's team for the Winter Olympic Games should be regarded as 'false and malicious.'
The Winter Olympic Games comes off in Beijing this month with Ghana expected to have a participating team at the event.
Ahead of the games, there have been reports on social media that the MoYS have approved a nine-member list to lead Team Ghana in Beijing.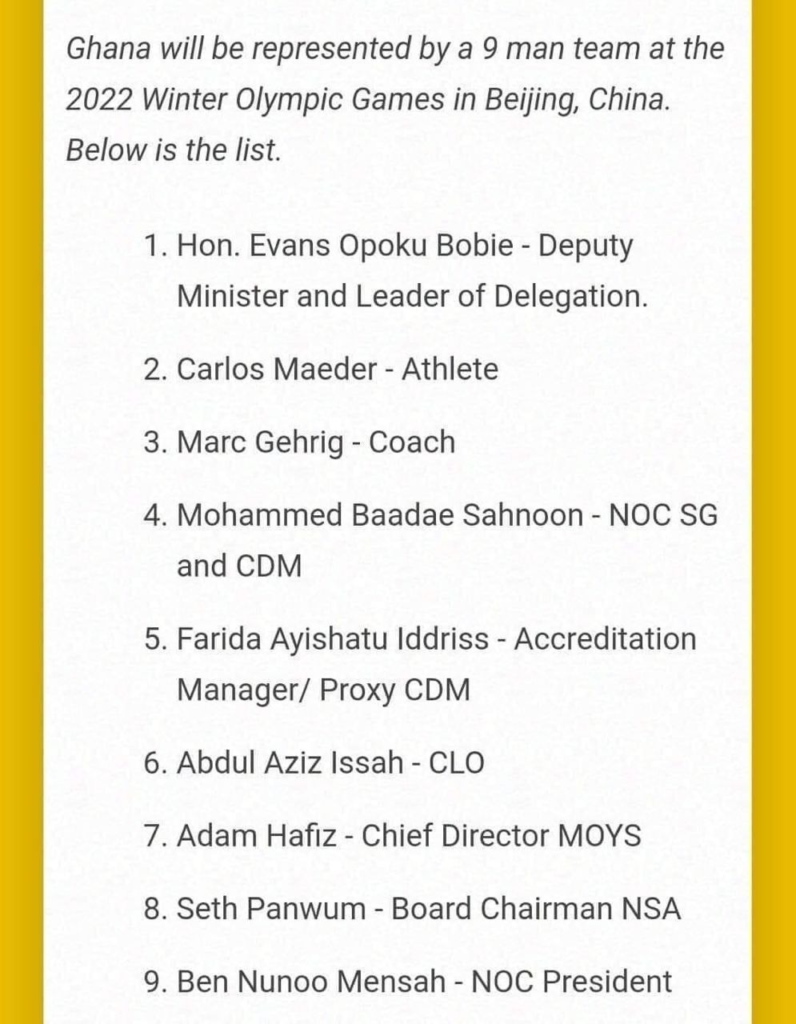 However the ministry has distanced itself from such speculations while also entreating the public to disregard such reports.
In a press statement released on Monday, February 1, only three persons have been approved by the Ministry for the Winter Games.
The ministry will fund the athlete, coach, and leader of delegation, Bobie Osei who is the deputy Minister. Other members will be financed by the International Olympic Committee.
Ghana will be represented by Alpine skier, Carlos Maeder.
The games will commence on Thursday, February 4 and end on February 20.