Hours after Western Togoland separatist blocked roads and attacked police stations in the Volta Region, photos are circulating on social media of the group's military officers passing out ceremony.
The photos show the military officers in military uniforms from an unknown location.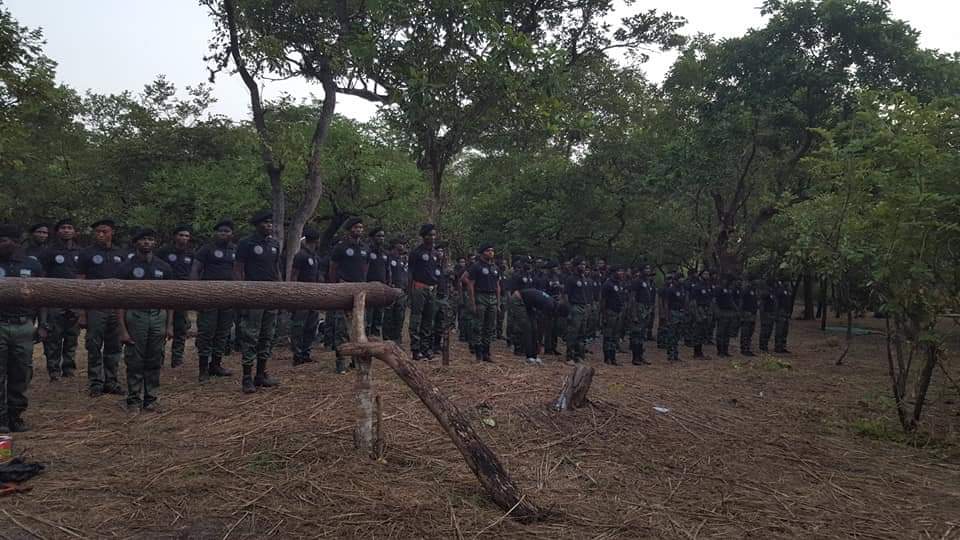 The ceremony has about 500 junior and senior Western Togoland officers at their 3 camps in the Volta Region.